 President Obama's approval rating has reached 57 percent, a CBS News poll released Tuesday found.
This marks Obama's strongest rating in the poll since the death of Osama bin Laden in May 2011. His rating in the poll is up from October, when a pre-election poll found 50 percent of voters approving of the president's performance.
The CBS poll, which focused on the fiscal cliff negotiations, also found that 37 percent of those surveyed think the country is on the right track, down from 40 percent in September.
The poll surveyed 1,179 respondents between December 12 and December 16, with a three percent margin of error.
Other polls have shown Obama's popularity rising in recent weeks. An Associated Press-GfK released earlier this month also found the president's approval at 57 percent, up 5 points from a pre-election poll. And in a Quinnipiac University survey, the president's approval rating reached 53 percent, a three-year high for the president in the university's poll.
HuffPost Pollster's chart, which tracks all publicly available polls, currently finds Obama approval rating at 52.6 percent, his strongest rating since late 2009:
Before You Go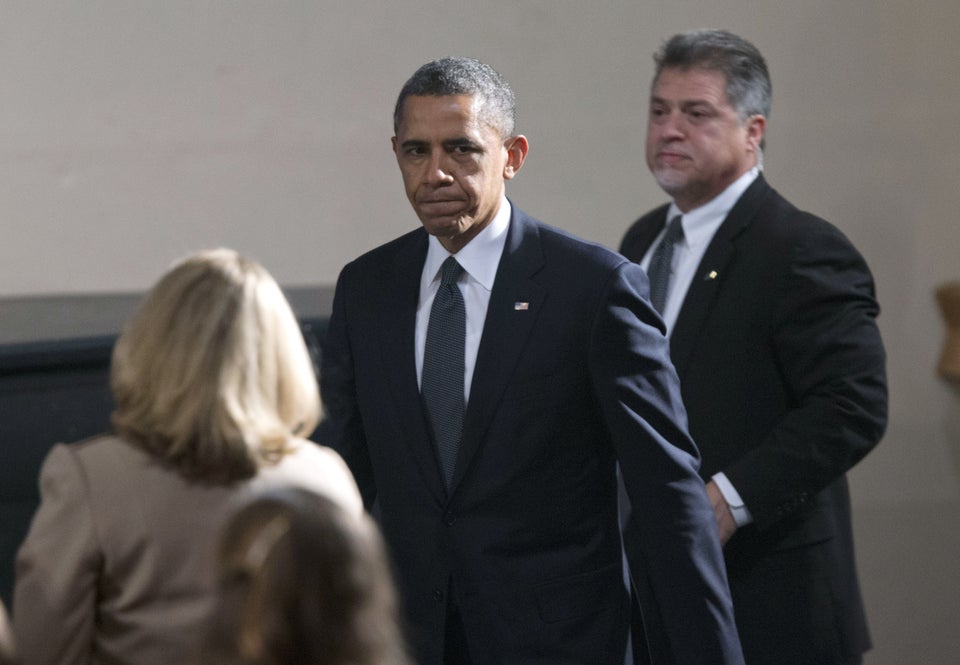 Obama Speaks At Sandy Hook Vigil
Popular in the Community