As President Obama faces a tough showdown with congressional Republicans over the looming sequestration cuts, a new poll shows the commander-in-chief with his highest approval rating in over three years.
A Bloomberg National poll released Wednesday found that 55 percent of Americans approve of Obama's performance, his highest rating in the poll since September 2009. The poll also found that 49 percent of respondents believe that the president's proposals to increase government spending in key areas are more likely to spur job creation than GOP-backed efforts to cut both spending and taxes.
Additionally, the Bloomberg poll found Republican popularity at a record low. Just 35 percent of respondents said they have a favorable view of the GOP, marking the lowest ratings for the party since the poll began three years ago. The Republican rating also marked a six point drop over the last six months.
The poll surveyed 1,003 adults between February 15 and February 18, with a three percent margin of error.
Obama's popularity has been on an upward trend in the months since his reelection. A Washington Post/ABC News poll conducted last month found that 60 percent of respondents had a favorable view of the president. In December, a CBS poll showed Obama's strongest numbers since the death of Osama Bin Laden in May 2011.
However, the Bloomberg poll wasn't all good news for the president. 55 percent of respondents said they disapprove of how Obama has handled the federal budget deficit, and 49 percent have an unfavorable view with how he has handled the economy.
HuffPost Pollster's chart, which tracks all publicly available polls, currently finds Obama approval rating at 52.7 percent.
Before You Go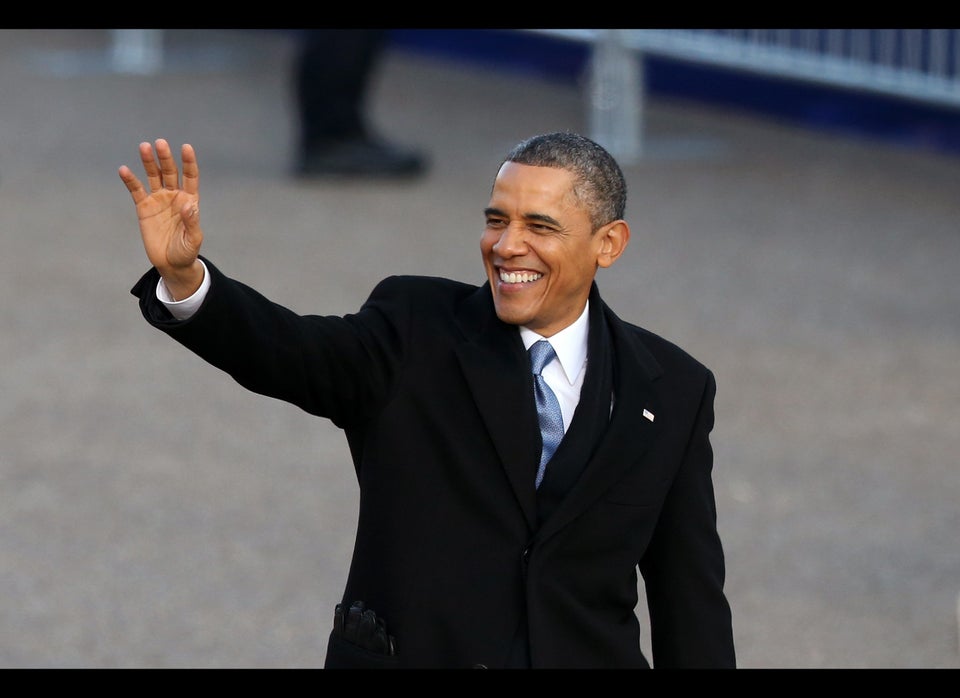 Inauguration 2013
Popular in the Community