"The White House is gonna be fucking lit, bro."
Fresh off Friday's decision to reject the Keystone Pipeline, Commander in Chief Barack Obama held a second press conference to announce his approval of the Keystone Light Pipeline.
The pipeline, which will span 1,490 miles from Colorado to Washington, D.C., will directly import Molson Coors Brewing Company's Keystone Light branded beer into a pool in the White House's backyard.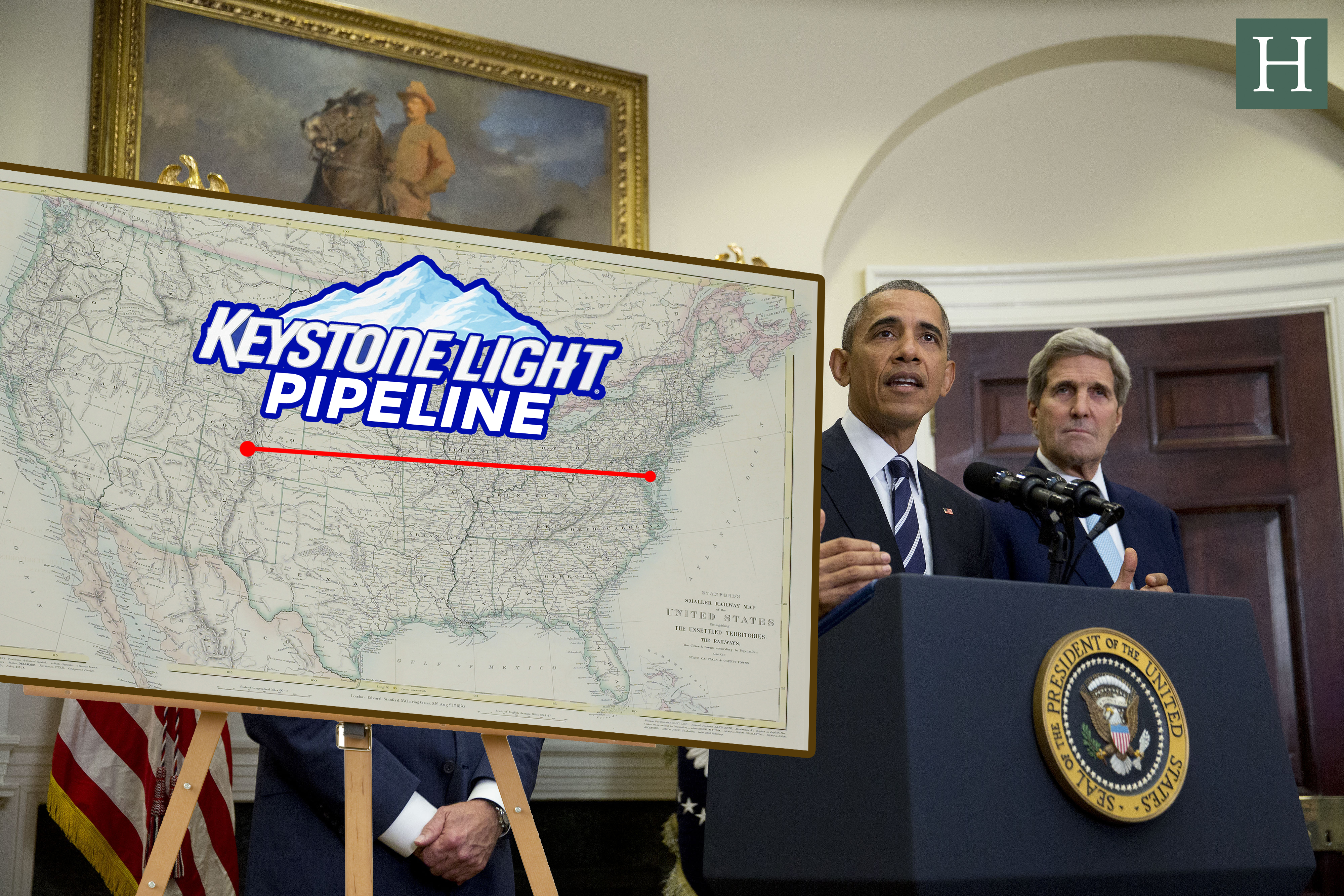 Credit: Andy McDonald/Huffington Post
The president went on to say the lack of cans will prevent shotgunning any beers, but felt that his beer bong would suffice.
"Okay, like literally the only bummer is we won't ever get those fucking sick ass orange cans. But a goddamn pool of Keystone Light? Gonna turn up like no one has ever turned up before, bi-otch."
The Senate agreed to the tax-dollar funded pipeline, though they noted that they would have preferred a different beer.
"I know it's not like, Smirnoff Ice or whatever you pussies usually drink, but it's cheap as shit and we're going to get way more bang for the buck with it. In this economy, our nation can't be using tax dollars for any pricey shit."
Obama went on to remind us that Smirnoff Ice's would be throughout the party, though strictly so that he could "Ice the shit out of Joey Biden."
REAL LIFE. REAL NEWS. REAL VOICES.
Help us tell more of the stories that matter from voices that too often remain unheard.