WASHINGTON -- Two former top military and counterterrorism officials said on Sunday that the United States should be prepared to start working with the very dictator that the Obama administration said must leave office because of the humanitarian atrocities he has committed.
Appearing on ABC's "This Week," General John Allen, who commanded the Afghanistan War, and Richard Clarke, a former top counterterrorism adviser, said that the effort to stem and ultimately kill the Islamic State (ISIS) would require some form of partnership with Syrian President Bashar Assad.
Allen was less committal about such a partnership, noting that the Assad government had fed ISIS' rise with its brutal campaign to crack down on insurgents that had radicalized sections of the Sunni population. Still, he conceded, for an operation against ISIS to be successful, it would require a Syria component and an informal, if not entirely unsaid, collaboration with Assad.
"I think the actions that we take may, in fact, be not in coordination necessarily, but provide an opportunity for coordinated effort," said Allen. "But we don's share any values with the Iranian regime, and we don't share any values with the Syrian regime."
Clarke, speaking moments later, almost chuckled at Allen's efforts not to state the obvious.
"We are going to have to make a choice," he said. "If we want to eliminate this ISIS we are going to have to deal with people we don't like. The president said we wanted Assad out. Well, we are going to have to say something to the Syrian government if we are going to start bombing in Syria. And if we are going to get rid of ISIS, we are going to have to start bombing in Syria."
Card-carrying members of the so-called foreign policy realist community have argued for some time that a strong leader like Assad could, in fact, be the best option for keeping a lid on the rise of ISIS. With that in mind, they have scratched their heads at all the talk of dispatching the Syrian president from office or of half-heartedly arming the Syrian opposition (with weapons, they argued, that would find their way to ISIS).
At this juncture, however, an Assad partnership would represent an about-face for the White House that would be both huge and potentially impossible to execute. And it's been made all the more harder to pull off by the fact that the British government has ruled out such an alliance.
"We may very well find that we are fighting, on some occasions, the same people that [Assad] is, but that doesn't make us his ally," said Philip Hammond, the foreign secretary. "It would not be practical, sensible or helpful to even think about going down that route."
Want more updates from Sam? Sign up for his newsletter, Spam Stein.
Before You Go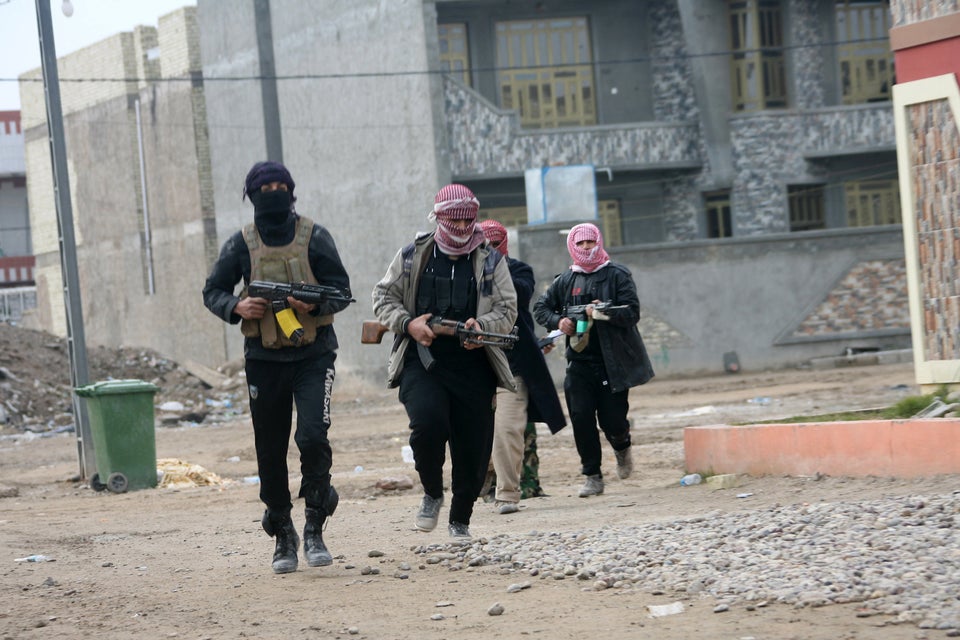 Clashes in Iraq
Popular in the Community