 WASHINGTON -- It was the early fall of 1994 when Rep. Dan Glickman (D-Kan.) got his first piece of ominous news. An administrative aide in his district office reported an abnormal number of angry letters from constituents upset with his support for a ban on the manufacturing of assault weapons. Glickman sought counsel from his colleagues.
"We are trying to work it out," Rep. John Dingell (D-Mich.) told him. "But it could be a problem for you, Dan."
It was a sobering, chilling statement. But Glickman largely dismissed it. After all, he had just helped pass aviation jobs legislation that would be a boon for his constituents.
"I just figured my services and work on this aviation jobs bill, good looks and funny mannerisms would get me through," he recalled in an interview with The Huffington Post. "I thought I was an F-ing hero, to be honest with you."
Instead, he became a cautionary tale for future lawmakers. Despite 18 years of service, Glickman was ousted from his House seat that November. His support for the 1994 assault weapons ban made him a political casualty of the gun policy wars.
"I didn't know I was in the epicenter of this controversy until I started going door to door in my district," he said. "The NRA had made this issue Armageddon."
More than 18 years since that watershed election, lawmakers are once again entertaining the passage of an assault weapons ban. The provision is just one of many that President Barack Obama proposed on Wednesday as part of a comprehensive approach to stem the recent increase in mass gun violence. But political observers have already deemed it the most controversial, warning that it could derail the entire package and even risk Democratic seats in Congress.
Their warnings are borne of the fact that the political wounds sustained by Glickman and others in 1994 have yet to fully heal.
"I've been thinking a lot about that vote recently," said former Rep. Earl Pomeroy (D-N.D.). "The political pressure to vote against was intense. But I felt like the issue had a moral dimension because military-style weapons had been used in the killing of innocent people."
"It was the most emotional vote I cast in 18 years," he concluded.
The 1994 assault weapons ban wasn't a stand-alone bill. It was tucked into the Violent Crime Control and Law Enforcement Act, a far more sweeping anti-crime measure. By public opinion standards, it wasn't terribly controversial. Voters largely accepted the rationale for a ban on the production of assault weapons, according to news reports at the time.
But the legislative process was a grind. Glickman may have been unaware of the political trouble brewing back home, but others could see it emerging. Rep. Vic Fazio (D-Calif.), along with other congressional leaders, lobbied President Bill Clinton's administration "very hard to separate the assault weapons ban, knowing it would lose if unattached to the overall bill," recalled Stan Greenberg, Clinton's pollster at the time. But the White House didn't budge.
"We were very focused on his crime agenda and not seeming to wobble on what was a core principle," said Greenberg.
Some lawmakers tried to shield themselves from the potential damage. Rep. Jack Brooks (D-Texas), the chairman of the House Judiciary Committee, had sponsored the crime bill, but the assault weapons provision concerned him. His East Texas district housed more gun dealers than the entire state of New York.
As the legislation progressed through Congress, Brooks tried to strip out the ban and other controversial provisions. He brought them up for a vote in conference committee, expecting them to be voted down. It blew up in his face. His Republican counterpart on the committee, Rep. Henry Hyde (R-Ill.), ended up supporting the provisions Brooks wanted removed, an aide recalled.
The National Rifle Association, aware of Brooks' efforts, initially urged its members to reelect the congressman. But other gun rights groups were apoplectic. Gun Owners of America, then (and now) led by Larry Pratt, attacked Brooks for not stopping the bill in its entirety. The NRA eventually joined the chorus.


An Oct. 19, 1994 AP article on the political troubles Brooks faced.
"Once we got back into the campaign, the bill passed and Jack had nothing to argue about," said Dan McClung, a longtime Houston-based consultant who worked on Brooks' 1994 campaign. "The sweep got him. That day in Texas, God, we lost everything. We lost [former Gov.] Ann Richards ... it was kind of the start of the beginning of the end of the Democratic Party in Texas."
Brooks, who died this past December, still holds the distinction of being the longest-serving incumbent ever to be voted out of office. He served for 42 years and, according to McClung, had been an NRA member for much of that time.
Others suffered similar fates. In Pennsylvania, Democratic Sen. Harris Wofford found himself, literally, in the crosshairs. Supporters of a young congressman named Rick Santorum sold target practice sheets with Wofford's name on the bullseye -– a not-so-subtle reminder to voters of his support for the assault weapons ban. Santorum narrowly defeated Wofford in the 1994 election.
In the House, Speaker Tom Foley (D-Wash.) had become the public face of the assault weapons ban, having spent the summer of 1994 arguing its merits. Privately, he lobbied Clinton heavily to axe the provision, arguing that it would endanger many members. He was one of them. On Election Day, Foley would be the first speaker in more than a century to suffer defeat.
"The NRA was an unforgiving master: one strike and you're out," Clinton would write in his 2004 autobiography, "My Life."
It was from the stunning defeats of Brooks, Foley, Wofford and others that the legend of the NRA's political muscle grew. When the assault weapons ban lapsed in 2004, Congress didn't renew it, because there wasn't enough desire to revisit the issue. The same basic calculus held true through the first term of the Obama administration, during which not a single piece of gun control legislation was considered.
It is only now, in the wake of the shooting deaths of 20 first-graders and six adults at Sandy Hook Elementary School in Newtown, Conn., that the gun lobby is again being politically challenged on this front. And as lawmakers look to draw lessons from the previous fight, several of those who lived through it argue that the political risk, much like the NRA's power, has been overstated.
"I think the all-powerful role of the NRA in '94 has probably been exaggerated, or that they've cultivated that for their own benefit," said Rep. David Price (D-N.C.), who voted for the 1994 bill. "That this was the key to taking over the House, I just don't remember it that way. There were a lot of things in the mix."
Price would lose his election that year but return to Congress in the next cycle. The gun lobby's influence wasn't decisive, he said, but it did make life difficult. As he recalled, the NRA would "spread the word about every move we were making" so that their members were out in full force whenever a public gathering occurred.
"I went to some of the NRA meetings in Arkansas and people would say, 'I can't believe you are here,'" echoed former Sen. Blanche Lincoln (D-Ark.) who, at the time, was a one-term congresswoman forced to defend her assault weapons ban vote to a district filled with devout gun owners. "I would talk until I was blue in the face. There was just a lot of misinformation. There were those who were never going to see what you were trying to tell them."
The perseverance helped. Lincoln won reelection. So too did Pomeroy. And while Price and Glickman lost, both say they are encouraged by the prospect of trying to pass an assault weapons ban once more.
"I think the [Obama] administration is right to push a big policy and not a little policy," said Glickman, who became Agriculture Secretary weeks after his 1994 defeat. "But Obama has to build public support and he needs respected validators out there: people in the faith-based community, business people, military, police, law enforcement. That even may not be enough … This is a hard-ass political issue."
The White House is aware of this. An administration aide told The Huffington Post that both the president and vice president would travel outside of Washington to sell the comprehensive package of reforms. The president's campaign arm, recently converted to a non-profit 501(c)(4) organization, would be utilized to drum up public support. In addition, the White House would work hand-in-hand with mayors, governors, law enforcement, military leaders, faith and parent groups to ensure that individual lawmakers receive the cover they lacked 18 years ago.
In the end, however, gun control's fate will likely rest on a vote of conscience, as much as one of political survival. None of the former lawmakers interviewed said they regretted supporting the first assault weapons ban. But all said it was one of the hardest votes they cast in office.
"As a legislator on this and any other controversial votes, it raises the question: Are you prepared to lose on this matter, and not be available on every other issue on which you want to advance the nation," said Pomeroy. "That's the question I faced."
This story appears in Issue 43 of our weekly iPad magazine, Huffington, in the iTunes App store, available Friday, April 5.

Before You Go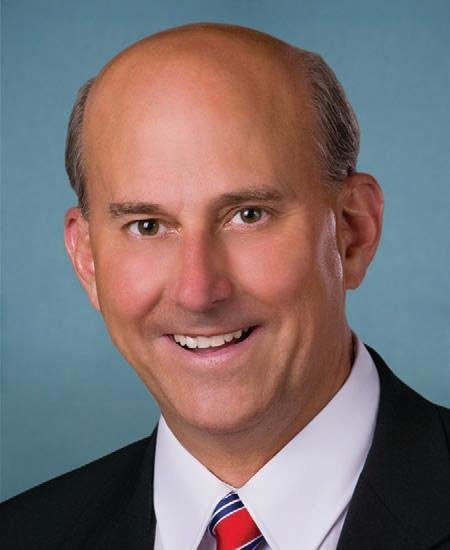 People Who Want More Guns In Schools
Popular in the Community