AURORA, Colo. -- Despair all around him, President Barack Obama on Sunday offered hugs, tears and the nation's sympathy to survivors of the Colorado shooting rampage and to families whose loved ones were shot dead. He found hope in the heartbreak, insisting a brighter day will come.
In dramatic detail, Obama offered a glimpse inside the horror that took place in the Denver-area movie theater early Friday, relaying a story he said spoke to the courage of young Americans. With two fingers pressed to his own neck, Obama recalled how one woman saved the life of a friend who had been shot by keeping pressure on a vein that had "started spurting blood" and later helping carry her to safety.
Behind closed doors, Obama visited one by one with hurting families gathered at a hospital and patients recovering in intensive care. He emerged before the TV cameras and kept his focus on the lives and dreams of the fallen and the survivors, not the shooting suspect or his "evil act."
"I come to them not so much as president as I do as a father and as a husband," Obama told reporters after his visits. "The reason stories like this have such an impact on us is because we could all understand what it would be to have somebody we love taken from us in this fashion."
He continued: "I also had a chance to give folks some hugs and to shed some tears, but also to share some laughs as they remembered the wonderful lives that these men and women represented."
"Some of the stories are remarkable," Obama said. "You see young people who've come in and just two days ago, or 36 hours ago, or even 24 hours ago, it wasn't certain whether they'd make it. And now suddenly, their eyes are open, they're alert and they're talking. And it reminds you that even in the darkest of days, life continues, and people are strong and people bounce back and people are resilient."
Before You Go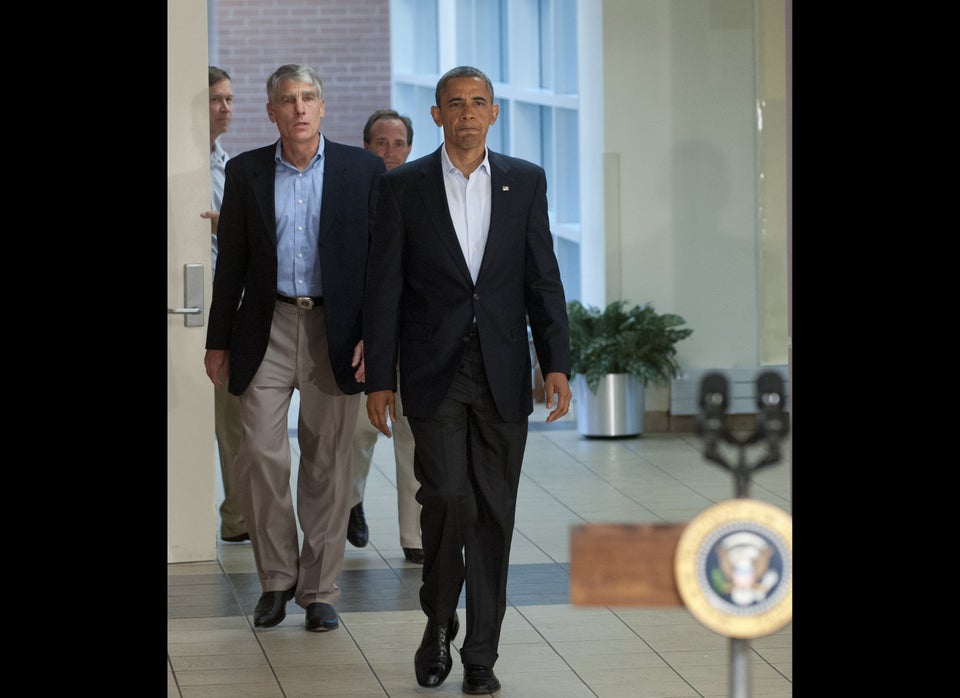 Obama Visits Colorado Shooting Victims, Families
Popular in the Community