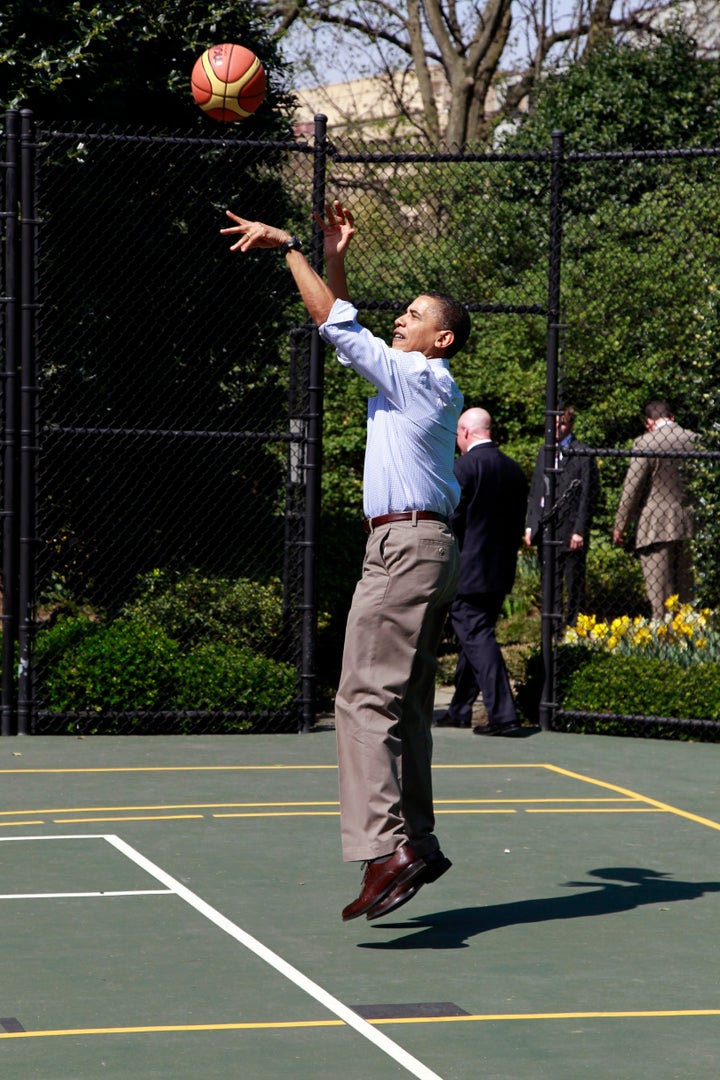 WASHINGTON -- When you're a president running for reelection, it apparently helps to be a hoops junky, especially when the National Basketball Association is on hiatus.
With scant press attention, the Obama for America campaign has set up what it is billing as "The First Ever Obama Classic Basketball Game" to take place in Washington, D.C. on Dec. 12. The game will feature a who's who of basketball stars, ones who are either retired or have no apparent start date for their season. The list of confirmed attendees, as provided by the campaign, include:
Ray Allen - Carmelo Anthony - Chris Bosh - Vince Carter - Tyson Chandler - Jamal Crawford - Kevin Durant - Baron Davis - Patrick Ewing - Derek Fisher - Rudy Gay - Blake Griffin - Tyler Hansbrough - Dwight Howard - Juwan Howard - Antawn Jamison - Dahntay Jones - Brandon Knight - Kevin Love - Jamal Mashburn - Cheryl Miller - Reggie Miller - Alonzo Mourning - Dikembe Mutombo - Chris Paul - Quentin Richardson - Doc Rivers - Steve Smith - Jerry Stackhouse - Amare Stoudemire - Tina Thompson - John Wall - Russell Westbrook
Like actual games, the more you're willing to pay, the better seats you get. But in this instance, the ticket prices double as campaign donations. According to a disclaimer on the Obama campaign website, the first $5,000 of a contribution goes to the Obama Victory Fund 2012 ($2,500 which is designated for the primary election, the next $2,500 for the general election). If a donor chooses to give more -- and the website offers that option -- he or she can sign over a check for as much as $30,800. That contribution goes to the Democratic National Committee.
It's not entirely clear whether the campaign will be paying the players. They are, after all, providing a form of entertainment and their services could be construed, otherwise, as an in-kind contribution to the campaign. Nor is it clear if Obama himself will be suiting up. A request for clarification on those two points was not immediately returned by the campaign.
UPDATE: An Obama campaign spokesperson told the Huffington Post that it is not yet determined whether the president will attend the event let alone suit up for it. As for the players, they are participating as volunteers for the campaign, which seems to blur the line of federal election law but apparently doesn't cross it.

REAL LIFE. REAL NEWS. REAL VOICES.
Help us tell more of the stories that matter from voices that too often remain unheard.