"These attacks are the work of cowards who speak for no one," Obama said in a statement Sunday. "They right no wrongs. They advance no causes."
The three officers were shot while responding to another shooting less than one mile from police headquarters. Their deaths come less than two weeks after the killing of Alton Sterling, who was shot to death by Baton Rouge police in a case that drew national attention, and just 10 days after a sniper attack left five police officers dead during a Black Lives Matter protest in Dallas.
Presumptive Republican presidential nominee Donald Trump tweeted about the shooting Sunday, calling America "divided."
In contrast to Trump, presumptive Democratic presidential nominee Hillary Clinton called the shooting "an assault on all of us," and urged unity.
"There is no justification for violence, for hate, for attacks on men and women who put their lives on the line every day in service of our families and communities," she said in a statement.
"We must not turn our backs on each other. We must not be indifferent to each other," she continued. "We must all stand together to reject violence and strengthen our communities."
Read Obama's full statement below:
I condemn, in the strongest sense of the word, the attack on law enforcement in Baton Rouge. For the second time in two weeks, police officers who put their lives on the line for ours every day were doing their job when they were killed in a cowardly and reprehensible assault. These are attacks on public servants, on the rule of law, and on civilized society, and they have to stop.

I've offered my full support, and the full support of the federal government, to Governor Edwards, Mayor Holden, the Sheriff's Office, and the Baton Rouge Police Department. And make no mistake – justice will be done.

We may not yet know the motives for this attack, but I want to be clear: there is no justification for violence against law enforcement. None. These attacks are the work of cowards who speak for no one. They right no wrongs. They advance no causes. The officers in Baton Rouge; the officers in Dallas – they were our fellow Americans, part of our community, part of our country, with people who loved and needed them, and who need us now – all of us – to be at our best.

Today, on the Lord's day, all of us stand united in prayer with the people of Baton Rouge, with the police officers who've been wounded, and with the grieving families of the fallen. May God bless them all.
This article has been updated with Hillary Clinton's statement.
Before You Go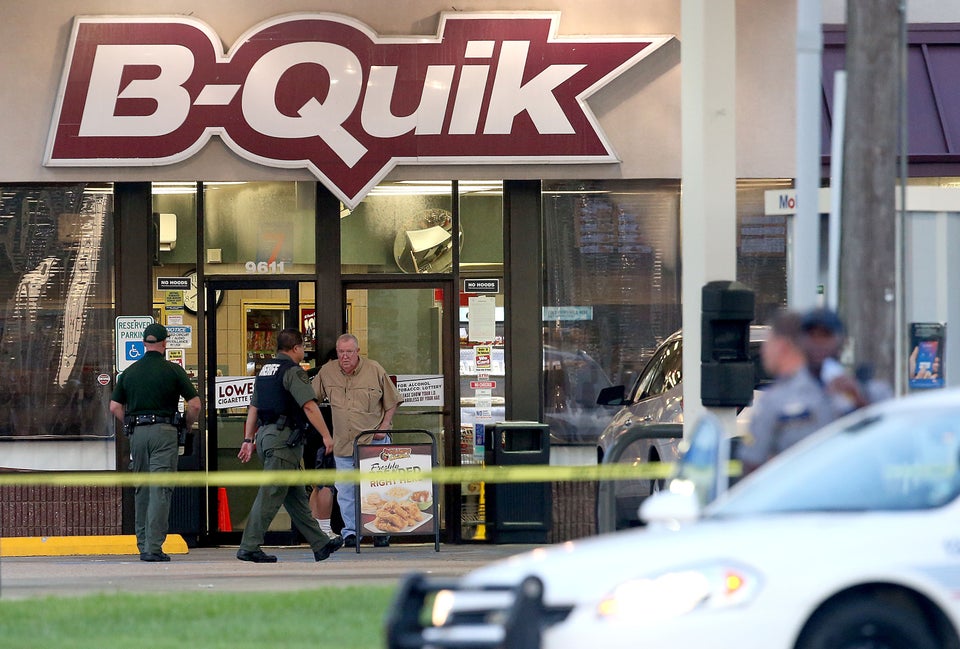 Multiple Officers Shot In Baton Rouge
Popular in the Community