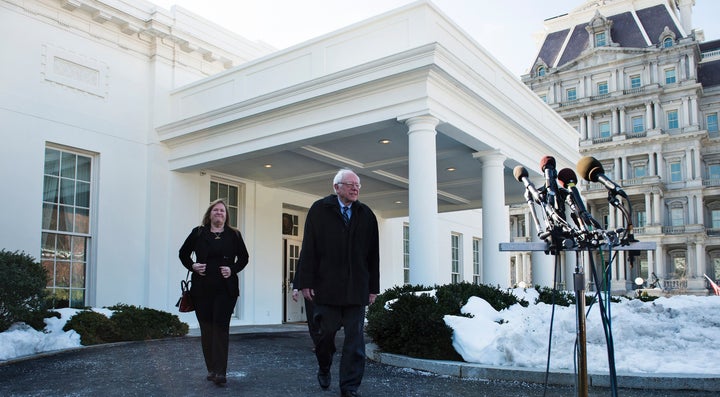 According to the White House, the "informal" meeting was held in the Oval Office and had no set agenda.
"The president and I discussed this morning a number of issues, foreign policy issues, domestic issues, occasionally a little bit of politics," Sanders told reporters after leaving the Oval Office. "I enjoyed the meeting and I thought it was a very positive and constructive meeting."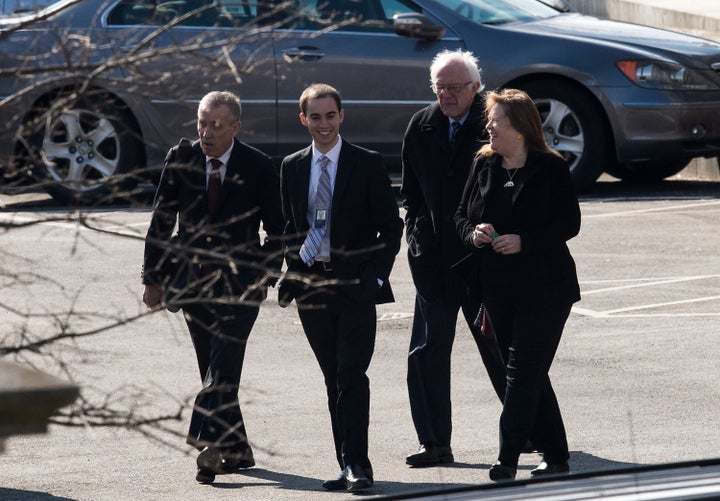 Obama has previously held private meetings with Sanders' rival for the Democratic nomination, Hillary Clinton. Clinton served as Obama's secretary of state from 2009 to 2013.
"When their schedules permit, President Obama and Secretary Clinton enjoy the opportunity to catch-up in person," said White House press secretary Josh Earnest in December of the closed-door meetings.
Sanders said he did not ask for the president's support during Wednesday's meeting.
While the president has largely stayed out of the Democratic fray, he did comment on the race in a recent interview with Politico. Obama said while Sanders "came in with the luxury of being a complete long shot and just letting lose," the senator will face further scrutiny if he succeeds in early primary states.
"The longer you go in the process, the more you're going to have to pass a series of hurdles that the voters are going to put in front of you, because the one thing everybody understands is that [with] this job right here, you don't have the luxury of just focusing on one thing," he said.
Sanders dismissed the notion that Obama's remarks indicate he's rooting for Clinton.
"I know there was some discussion the other day about a Politico interview where he was tipping the scale towards Secretary Clinton," Sanders said Wednesday. "I don't believe that at all. I think he and the vice president have tried to be fair and even-handed in the process, and I suspect they will continue to be that way."
PHOTO GALLERY
Bernie Sanders' Most Interesting Quotes
Calling all HuffPost superfans!
Sign up for membership to become a founding member and help shape HuffPost's next chapter