The president's love of food rivals our own ― which is saying a lot ― and that makes our hearts happy.
This current election season has been a tough one, with more scandals than we care to count. It has us feeling a little nostalgic for the eight years our food-loving leader has resided in the White House. So with the last months of Obama's presidency ahead of us, now is a great time to look back on his best food moments ― from the most impressive things he ate to the most memorable things he said about food, and everything in between.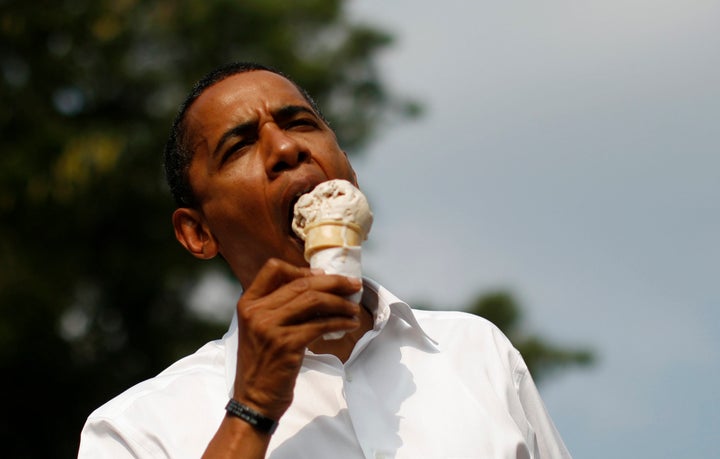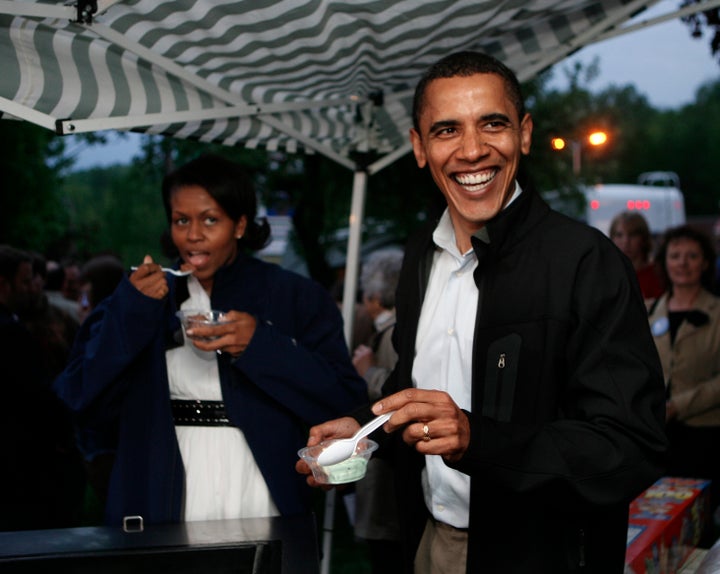 There are definitely enough ice cream photos of Obama to make it all the way to Exhibits X, Y and Z, but let's move on.
Our second favorite Obama food moment ― and one of the most recent ― was when he tackled the age-old question of whether hot dogs should be topped with ketchup. It's long been debated, but for Obama the answer is clear: "No. I mean that. That's one of those things — let me put it this way, it's not acceptable past the age of eight."
And just like that, the issue has been settled.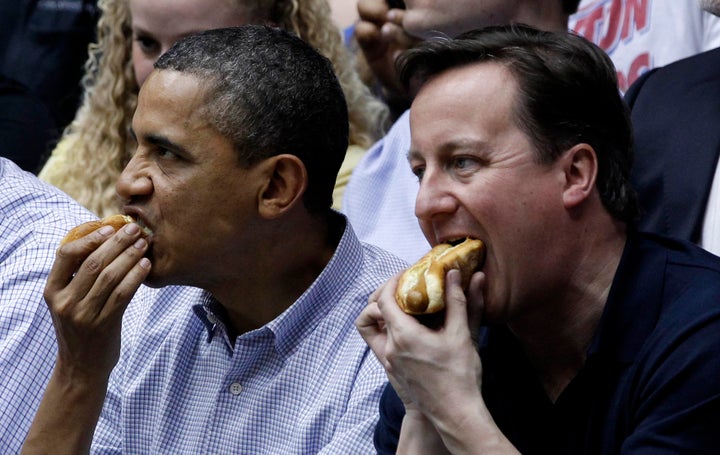 Fourth, President Obama used his pull as the leader of our nation to cut the longest line for what may be this nation's best barbecue. During his visit to Austin, Texas, despite having just eaten some barbecue in Dallas, Obama made a surprise stop at Franklin Barbecue. He did commit the social faux pas of cutting the line (and some folks had words to share on that matter), but it was all in the name of his love for great barbecue. He made up for it by buying tons of meat to share with those folks waiting in the hours-long line.
Sixth, it may have been eight years ago, but let us not forget: the man loves arugula. Some folks took offense to his remark in the '08 campaign about how expensive arugula was at Whole Foods ― we get it, it did indicate that he might be out of touch with the average American ― but his concern is valid because this peppery green is great.
Chips and guac are his favorite snack, so adding peas to the mix are fighting words. If there's a bowl of good chips and guac in front of him, he has said that it makes him "lose his mind."
Ninth, the man likes him some broccoli. He could do without asparagus (maybe because it makes his pee stink), but he has said that broccoli is his number one food. When asked at the second annual kids state dinner what his favorite food was, Obama replied, "broccoli." There was some outrage at his answer ― folks suspected they we're being lied to by the President ― but it could be his favorite because broccoli is the one veggie that the whole first family likes, so Obama eats it often.
Eleventh, when it comes to Obama, we know where he stands. Come August 4, the president's birthday, he is not getting some frou-frou frosted cake. No, he is getting pie. That's right, when it comes to the heated pie vs. cake argument, Obama firmly stands on pie's side. And he broke the news to the nation on the official Barack Obama website, like this: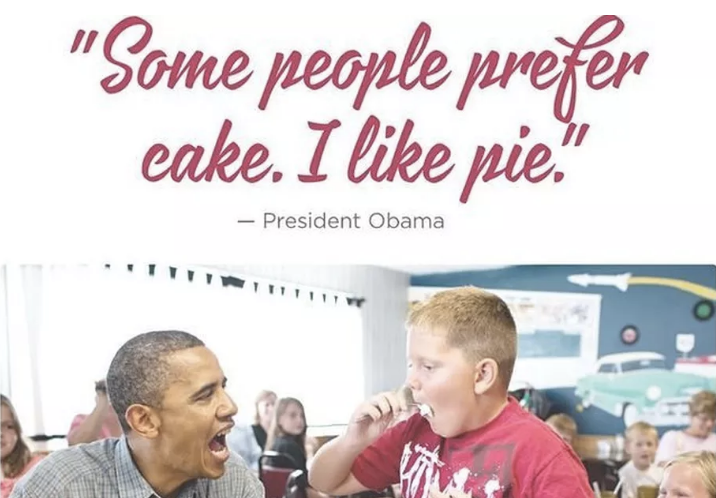 We'll miss your food-loving ways, Mr. President, but we sure did enjoy the ride.