 Unresolved tension? Nah. From where we're sitting, Presidents Obama and Clinton are total BFFs.
Obama joked about the Clinton's much-praised DNC speech in address to supporters in St. Petersburg, Fla. on Saturday.
"After he spoke, somebody sent out a tweet that said "you should appoint him 'secretary of explaining stuff.' I like that!" he said, then added, "I have to admit, it didn't say 'stuff'. I cleaned that up."
He also talked up Clinton (and made a simliar joke) in speech he gave on Friday in New Hampshire.
"President Clinton made the case in the way only he can."
A spokesman for the Obama campaign told USA Today that Clinton's speech was "amazing ... the incredible response that was well deserved, we'd love to have him out there as much as he's available."
Before You Go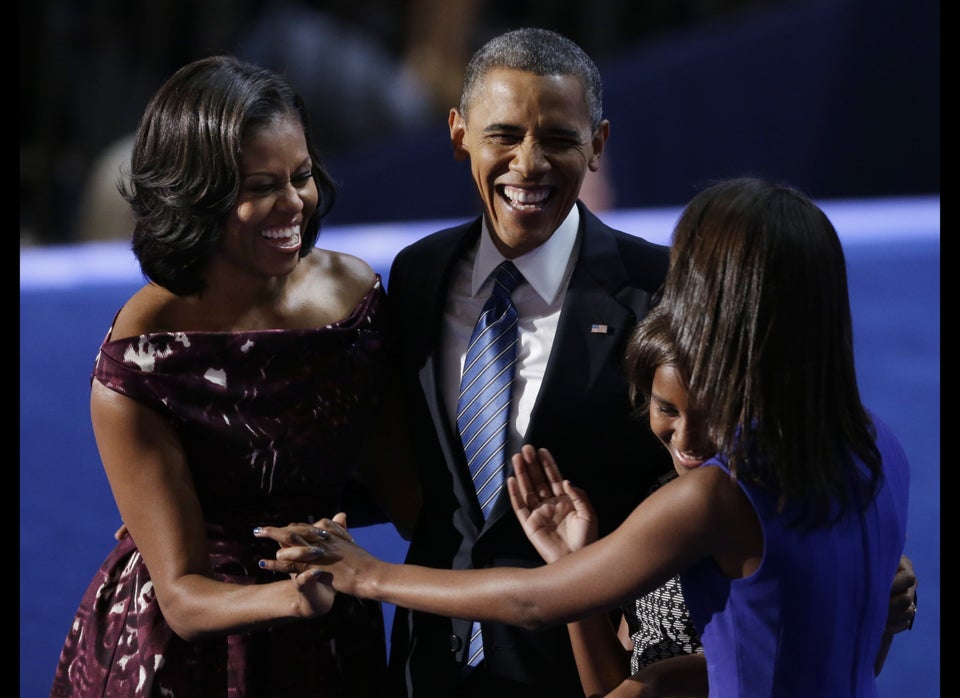 Obama Rocks Democratic Convention
Popular in the Community