Bill O'Reilly on Monday released the remainder of his interview with President Barack Obama, which originally aired prior to the Super Bowl.
The Fox News host and the president continued their discussion of Obama's "progressive" agenda and Fox News' fixation on Benghazi and Obamacare. O'Reilly told Obama "it's my job to give you a hard time." Obama responded by saying O'Reilly's tactics have made the station "very successful."
"If you want to be president of the United States, then you know you're going to be subject to criticism," Obama said. "What are you going to do when I'm gone?"
O'Reilly asked whether Obama believed himself to be "the most progressive president in U.S. history." Obama responded with a chuckle: "Probably not."
"I think that what used to be considered sensible we now somehow label as liberal," Obama added, citing Social Security benefits and Medicare. "In a lot of ways Richard Nixon was more liberal than I was."
O'Reilly insisted the nation has transitioned from being one of self-reliance to a "nanny state."
"I think self-reliance is alive and well in America," Obama responded, saying welfare programs continue to help those in need to get ahead. "That's not a nanny state. That's an investment in the future generation."

Before You Go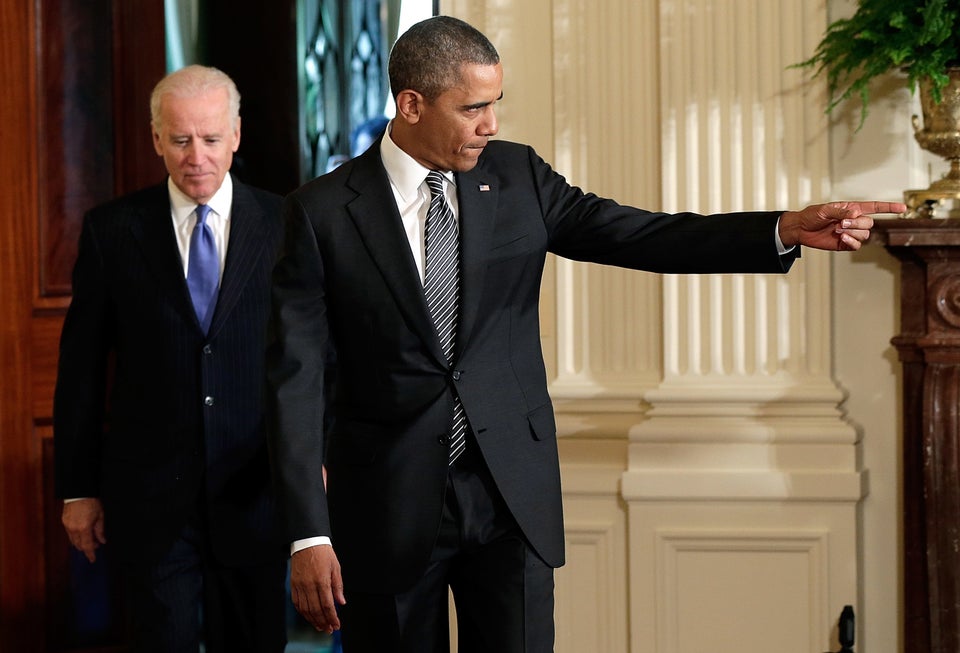 Obama Pointing Fingers
Popular in the Community