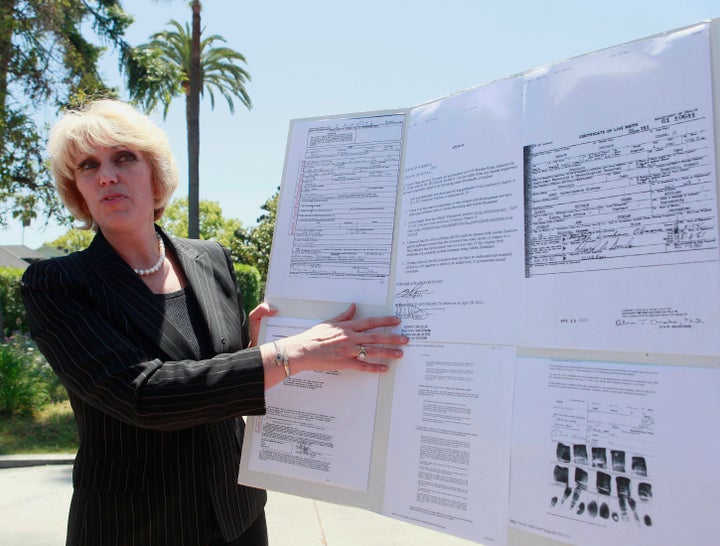 A Republican lawmaker in New Jersey said that a speech he attended Tuesday night left him doubting President Barack Obama's citizenship and he believes that "a higher authority" needs to determine the issue.
Assemblyman Anthony Bucco (R-Boonton) said a speech Tuesday by birther advocate Jerome Corsi in Morristown -- coordinated by Tea Party activists and endorsed by the Morris County Republican Party -- left him in doubt over whether Obama is currently a citizen and the authenticity of the birth certificate the White House released last year. Bucco said the information presented came from Corsi's new book, "Where's the Birth Certificate?"
"I haven't really dug down deep, there was some important points raised," Bucco said of the birth certificate issue and Corsi's speech.
During his speech, Corsi said his research showed forgeries in the birth certificate released by Obama and in other records that Obama released. The evidence shows "the noose is tightening for Obama," said Corsi.
Bucco said it is not his place to determine whether or not Obama is a citizen. "I am not in a position to say what he put up on screen is demonstrative of evidence; that is for the court of law," Bucco told HuffPost. "This issue has not resolved itself. It won't until some higher authority is involved."
Bucco has not reviewed the documents Obama released in 2011 in light of Donald Trump's calls for an original copy of the Obama birth certificate to be released by Hawaii officials. He said because he had not researched the material, he did not know if it was the original or a copy.
Corsi spoke to 250 people at a gathering in Morristown, organized by two Tea Party activists at the urging of Republican Party officials. According to Morristown Patch, the idea for the forum came from Morris County Sheriff Ed Rochford, who said he spoke with county Republican Party chairman John Sette about hosting the event for a larger audience. Both Rochford and Sette attended the event, which was advertised on the county GOP website.
Sette has not returned messages for comment; his assistant offered different explanations of his whereabouts, including that Sette had not come into the office, was in a meeting, had left the office and had left for a long weekend.
Rochford told HuffPost that he went into Corsi's presentation with "an open mind" and that he made several interesting points. These points included what he called inconsistencies Corsi pointed out between Hawaii health officials stating that no long form birth certificate was available and Obama's release of the certificate, and the name of the hospital where Obama was born. Corsi also pointed out questions about the authenticity of Obama's Social Security number, along with the school he attended in Indonesia, Rochford said.
Part of the night's discussion included Obama's school transcripts, which birthers have asked to have released. "There were many other talking points that I can say raised 'a red flag'," Rochford said in an email.
Rochford would like to see an Obama representative and Corsi do a joint presentation on the sides of the birth certificate issue to help end the public debate, he said.
"The easiest way to put this to rest is to have the records unsealed," Rochford said in the email. "Mr. Corsi made a very convincing argument that President Obama may not be a natural born citizen of the United States."
Bucco said he would not oppose an effort to require presidential candidates to prove citizenship to get on the ballot in New Jersey. The Missouri House passed similar legislation last week.
"I think everyone should be able to provide something that shows citizenship," said Bucco, whose district includes Gov. Chris Christie's (R) home in Mendham Township.
Bucco does not believe the birth certificate issue is going to go away, he said.
"He's sitting in the Oval Office and he's running again," Bucco said. "Based on the information that this gentleman put out, it's not going away. This will have to be answered at some time. It will have to be addressed."
Below, more on how the GOP presidential candidates, past and present, weighed in on the birther issue: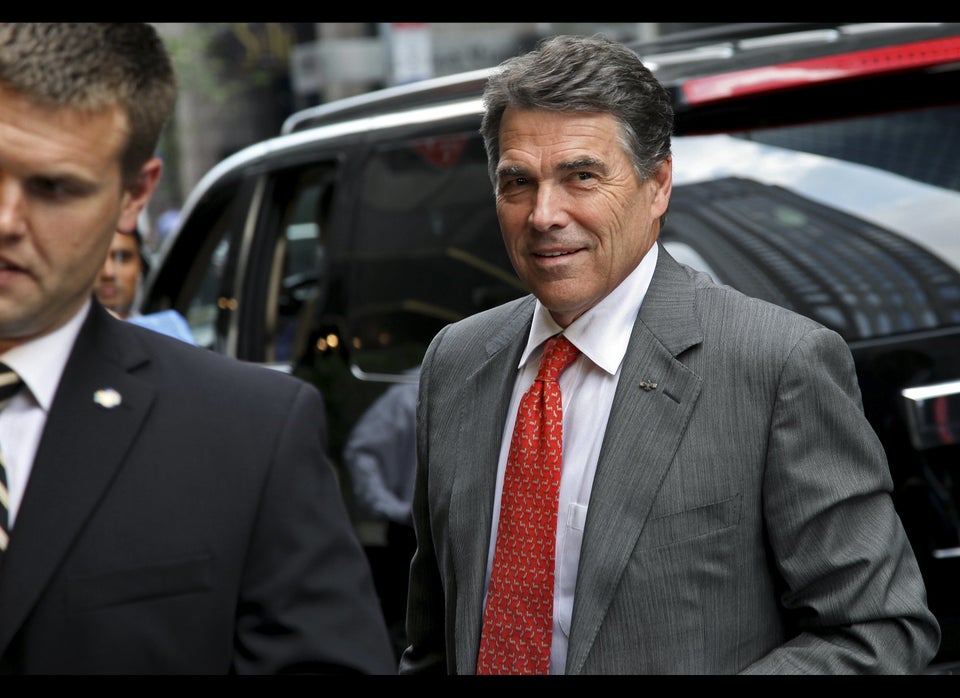 GOP candidates on birther issue
Popular in the Community