President Barack Obama made yet another birther joke while giving remarks at the 2015 White House Correspondents' Dinner on Saturday in Washington.
Obama brought up a recent report that said former Florida Gov. Jeb Bush (R) accidentally identified as a Hispanic on a 2009 voter registration form.
"Turns out Jeb Bush identified himself as Hispanic back in 2009," Obama said. "But you know what, I understand, it's an innocent mistake. It reminds me of when I identified myself as American back in 1961."
Obama also drew attention to real estate mogul and noted birther Donald Trump, who attended the dinner this year
"Donald Trump is here... still," Obama said.
WHCD host Cecily Strong also made a joke about Obama's birthplace.
"'Kumbaya' is the village in Africa where the president was born," Strong said.
See more from the dinner below: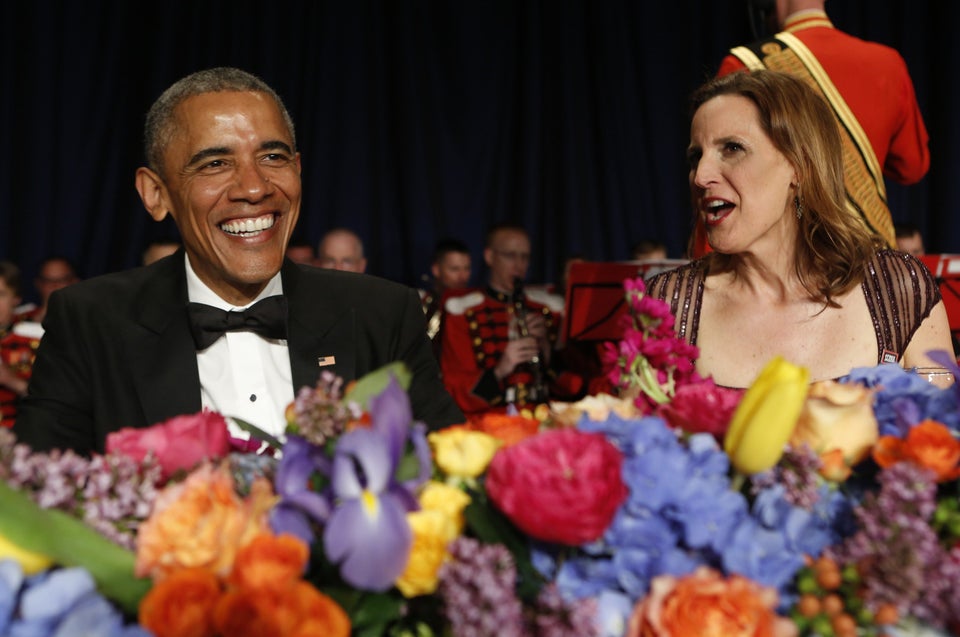 2015 White House Correspondents' Dinner
Popular in the Community