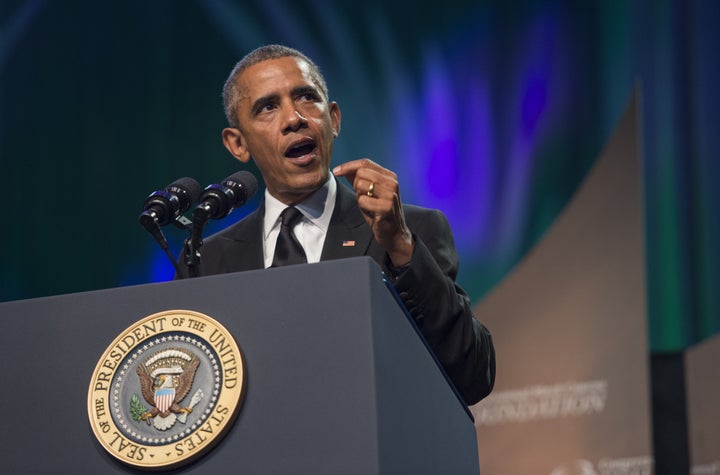 (Reuters) President Barack Obama and First Lady Michelle Obama attended the annual Congressional Black Caucus Foundation's awards dinner in Washington, DC on Saturday (September 19) where the president spoke on a variety of issues such as women's rights.
"We have to do more than just say we care. Say we will put put our women on a $10 bill. Although, that's a good idea. We have to make sure they're getting some $10 bills. That they're getting paid properly. We have to let our actions do the talking," Obama told the crowd, which included Democratic presidential hopeful Hillary Clinton.
The President also spoke on the role of law enforcement in the U.S.
"There is no contradiction about us caring for our law enforcement officers and also making sure that our laws are applied fairly," he said.
The Black Lives Matter movement gained fresh momentum last year after the fatal shooting of unarmed black teenager Michael Brown by a white police officer in Ferguson, Missouri. This past year has seen tension and often violence between law enforcement officials and American citizens.