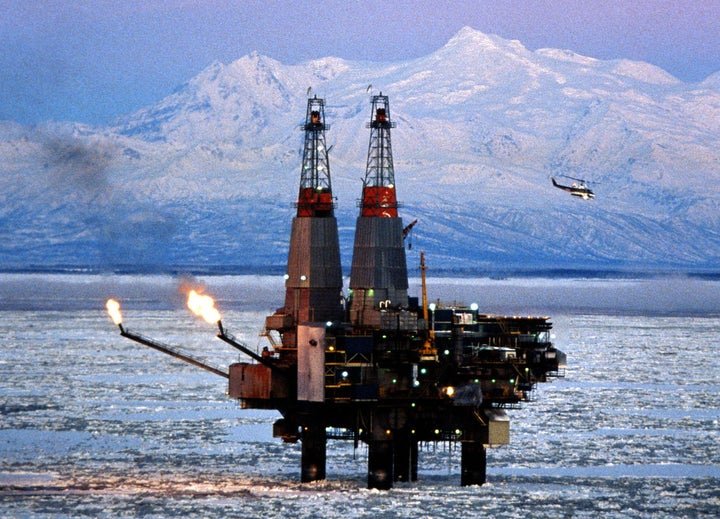 Further cementing President Barack Obama's climate legacy, the Department of the Interior announced on Friday its intent to ban oil drilling in the U.S. section of the Arctic Ocean for the next five years, citing environmental risks.
The plan blocks the sale of new offshore oil and gas leases in the Beaufort and Chukchi seas, north of Alaska, between 2017 and 2022.
"The plan focuses lease sales in the best places ― those with the highest resource potential, lowest conflict, and established infrastructure ― and removes regions that are simply not right to lease," Secretary of the Interior Sally Jewell said in a statement. "Given the unique and challenging Arctic environment and industry's declining interest in the area, forgoing lease sales in the Arctic is the right path forward."

The Interior Department's final plan, which limits drilling during the five-year period to the Gulf of Mexico and Cook Inlet, is being met with mixed reactions from environmental groups calling on Obama to use his executive power to permanently protect the fragile Arctic.
The plan is a "significant win for Arctic and Alaskan communities and a strong step towards addressing climate change" but continues to leave the Gulf of Mexico at risk, San Francisco-based nongovernmental organization Rainforest Action Network told The Huffington Post in a statement.
"This move locks the Gulf into another five years of corporate giveaways ― with decades more of climate pollution, offshore oil spills, devastation to fisheries, and health impacts to local communities," RAN Executive Director Lindsey Allen said. "A true transition from fossil fuels doesn't allow for energy sacrifice zones, especially when we know the climate can't handle further fossil fuel development."
Carter Roberts, president and CEO of the World Wildlife Fund, applauded the announcement, saying there's no proven technology to safely drill in the Arctic, and no way to clean up oil if it were to spill in frozen waters. He added that he hopes more permanent protection would follow.
"The Trump Administration has the potential to do serious damage to our climate ― but in the last few months of his presidency, President Obama can take concrete steps to secure his environmental legacy," NextGen President Tom Steyer said in a statement, adding it would continue to flight against "Trump's dark vision and dangerous plans for our country."
Such presidential executive action would be separate from the leasing program.
Unsurprisingly, the oil and gas industry is disappointed by the announcement. The American Petroleum Institute, an industry trade group, called the move "short-sighted" and "detrimental."
"Our national energy security depends on our ability to produce oil and natural gas here in the U.S., and this decision could very well increase the cost of energy for American consumers and close the door on creating new jobs and new investments for years," API President and CEO Jack Gerard said. "We are hopeful the incoming administration will reverse this decision ― consistent with the will of American voters."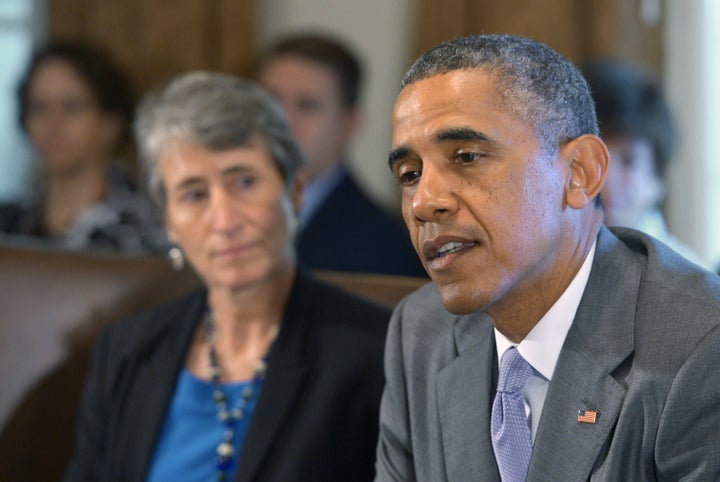 The plan still requires Jewell's final approval, and would take effect July 1, 2017.
As he has promised to do with so many of Obama's previous actions aimed at combatting climate change, Trump will likely try to do away with Arctic drilling ban. After all, the Republican president-elect has said he believes climate change is a "hoax."
Global security leaders have warned Trump that failing to fight climate change could prove disastrous to national security, leading to increased risks of violent conflict and economic instability.
Retired Maj. Gen. Paul Eaton, managing director of the Vet Voice Foundation, applauded Obama's decision as a win for national security.
"Encouraging oil and gas development in the Arctic would compromise our national security by placing additional demands on our military and undermine one of the globe's most pressing national security concerns ― climate change," he said in a statement to HuffPost.
The proposed final plan makes available more than 70 percent of the economically recoverable resources, which Bureau of Ocean Energy Management Director Abigail Ross Hopper said is "ample opportunity for oil and gas development to meet the nation's energy needs."
This story has been updated with reactions to the Interior Department's plan.
Before You Go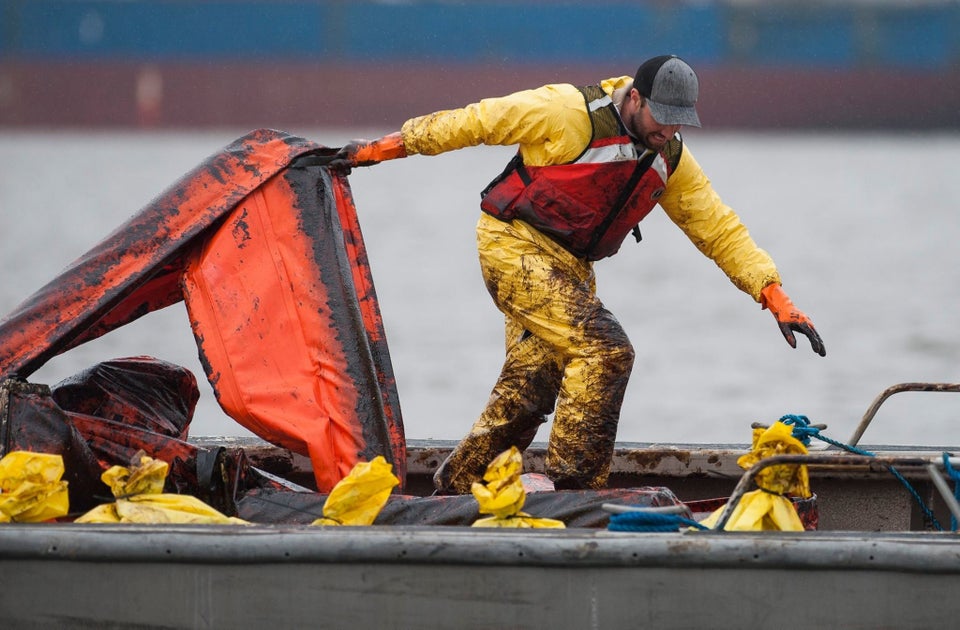 Recent Oil Spills
Popular in the Community