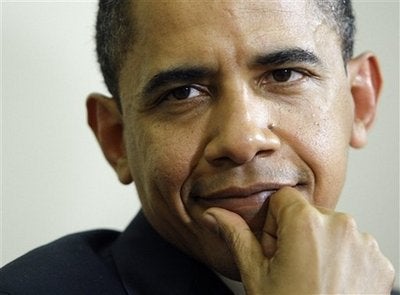 The Obama administration has denied requests from both reporters and government watchdogs to reveal the names of White House guests, echoing Bush administration policy.
MSNBC.com reports that their attempt to get visitor logs was denied:
The Obama administration is arguing that the White House visitor logs are presidential records -- not Secret Service agency records, which would be subject to the Freedom of Information Act. The administration ought to be able to hold secret meetings in the White House, "such as an elected official interviewing for an administration position or an ambassador coming for a discussion on issues that would affect international negotiations," said Obama spokesman Ben LaBolt.

These same arguments, made by the Bush administration, were rejected twice by a federal judge. The visitor logs are created by the Secret Service and maintained by the Secret Service, U.S. District Judge Royce Lamberth ruled in 2007 and again this January. CREW had requested records of visits to the Bush White House, as well as the residence of Vice President Dick Cheney, by leaders of Religious Right organizations.
Citizens for Responsibility and Ethics in Washington, a nonpartisan watchdog focused on special interests, was also rebuffed.
CREW sought records of visits by top coal executives in an effort to learn the extent to which these individuals may have influenced the administration's energy policy. Taking the exact same position as the Bush administration, the Obama administration claimed the records are presidential, not agency records, and otherwise exempt in their entirety because of the possibility in some instances they could reveal information protected by the presidential communications privilege. In prior litigation U.S. District Court Judge Royce Lamberth agreed with CREW that the records are agency records that must be disclosed under the FOIA.
The group is filing a complaint against the Department of Homeland Security.
We are deeply disappointed," CREW attorney Anne L. Weismann told MSNBC, "that the Obama administration is following the same anti-transparency policy as the Bush administration when it comes to White House visitor records. Refusing to let the public know who visits the White House is not the action of a pro-transparency, pro-accountability administration."
President Bush fought for years to keep White House visitor logs private, arguing that they should fall under the presidential communications privilege. In January of this year a judge rejected that argument.