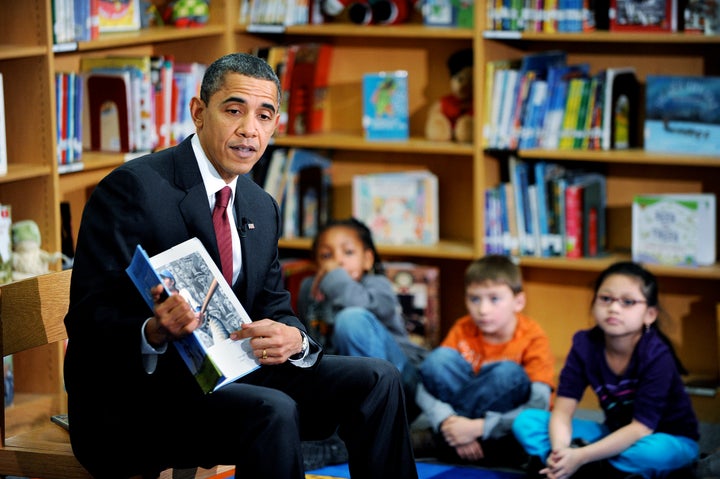 In a 2015 Politico article, he's quoted as telling young students that he loved "adventure stories" like the "Hardy Boys" series and Treasure Island when he was a kid. As a high schooler, he immersed himself in American classics. While finishing college at Columbia University, he later told his biographer, "I had tons of books. I read everything." 
More recently, Obama has professed admiration for Toni Morrison's Song of Solomon and Ernest Hemingway's For Whom the Bell Tolls, Ralph Waldo Emerson's Self-Reliance and Doris Lessing's hefty feminist novel The Golden Notebook. In 2015, he surprised observers with the revelation that his favorite book of the year was not a serious political work or biography, but the perspective-shifting literary novel Fates and Furies by Lauren Groff. The same year, he interviewed Marilynne Robinson ― not the other way around. (For those who aren't familiar, she's an acclaimed literary novelist who weaves religious themes into her quiet narratives.)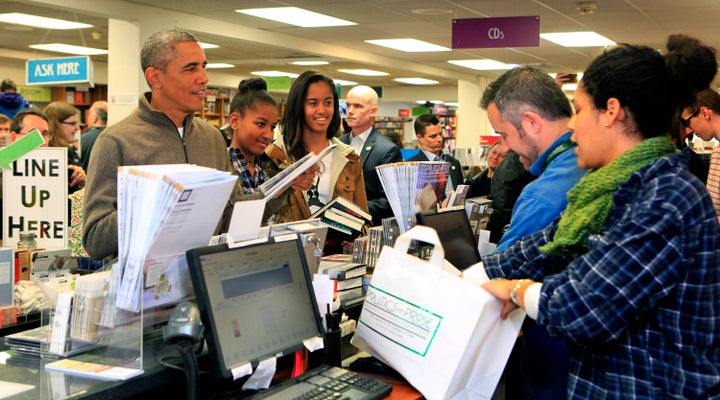 In short, our president has been a bookworm, a man who reads curiously, wide-rangingly, for pleasure as well as for profit. Obama hasn't been the first American president to love the written word ― even President George W. Bush, who many on the left dismissed as doltish, read prolifically, though he left it more to his wife, first lady Laura Bush, to actively promote literacy. But Obama's sheer delight in literature, philosophy, history and the full scope of what books can offer was frequently on display during his administration, and for bookworms like us, such a reader-in-chief will be missed.
Are we speaking too soon? Will President-elect Donald Trump, come Christmas, march down to Politics and Prose or New York City's The Strand bookshop to pore over piles of novels and nonfiction, hot from the presses? Maybe if there are copies of The Art of the Deal, one of his own ghostwritten publications, on sale. Trump has, in past interviews, struggled to name a favorite book other than his own best-sellers. (On one occasion, he suggested the Bible, though he couldn't name a favorite verse.) Our own Jason Linkins compiled an in-depth survey of reporting in November that suggests Trump rarely, if ever, reads anything except headlines and magazine covers about himself.
We're not getting our bookish hopes up.
Instead, we'll just say: So long, Reader-in-Chief Obama. It was a beautiful eight years.
Calling all HuffPost superfans!
Sign up for membership to become a founding member and help shape HuffPost's next chapter
BEFORE YOU GO
PHOTO GALLERY
President Barack Obama's Final Farewell