At the Neighborhood Ball on Tuesday night, 14-year-old Victoria Lucas challenged Obama to do "The Bump" with her. As the elated 9th grader told People the next day:
"He was just a very smooth, cool, laidback dancer. He was just like a normal person," assessed Lucas. "You would never think this dude earlier today was sworn in as our next president.

...."He's just an all-American good dancer. I hope I find a boy like that!"

Getting Obama to dance wasn't difficult, either. "I said to him, 'Let's start the Bump,' and he was like, 'Well, okay!' And we just started doing the Bump.

"It was the only dance move I knew that was good for TV. And I think we both had the basic movement going on and it just sort of fell into place."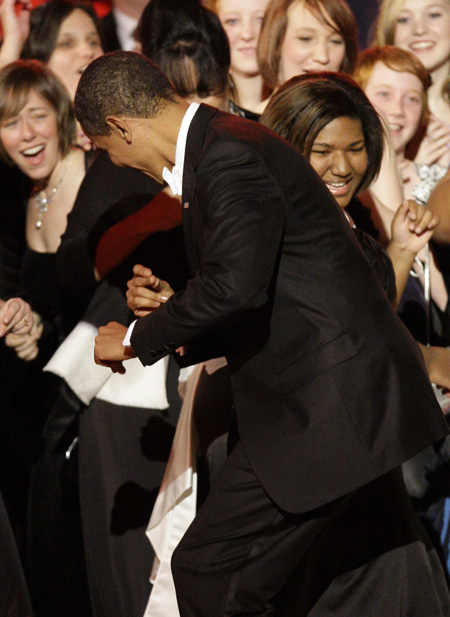 Related