Owner Kenneth Stout of Stout's Building Center in Mount Washington, Ky., insists that the 5-foot tall punching bag was set up as a joke, but Texas Democratic strategist Matt Angle dismissed it as a cheap ploy for attention.
Regardless, some customers were shocked by the store's political display.
"It is the office of the President of the United States. You have to show some respect," local resident Jen Pellerin told WAVE.
"Business people take a punch at him. People come in and hug him. It's been both-sided," Stout told KTRH, adding that he doesn't feel the need to apologize. He said he didn't understand how people could get so worked up over a toy.
Stout told ABC Kentucky that he isn't selling a "Romney Bop" because they aren't made. Although it appears to have been discontinued, a "Battling Bush" inflatable punching bag was once available through online retailers.
This isn't the first time that the toy has made news.
In July, an Obama Bop was removed from the front of the Republican Party tent at a fair in Muncie, Ind., after fairgoers -- including at least one Republican -- complained.
Tom Bennington, GOP spokesman for Delaware County, Ind., claimed that the gag was "meant in fun" by party leaders but said he personally found it "mildy offensive" for its portrayal of the commander in chief, according to CBS News.
While those responsible in both punching bag incidents have couched their display in humor, other effigies of the first black president of the United States have surfaced in the past -- with far more sinister overtones.
In 2009, a Kentucky grand jury refused to indict two men who hanged an Obama effigy on the campus of the University of Kentucky. The men had been charged with burglary and disorderly conduct, the latter count associated with hanging the effigy.
The lawyer for the two men said that the disorderly conduct charge violated his clients' rights under the First Amendment.
Before You Go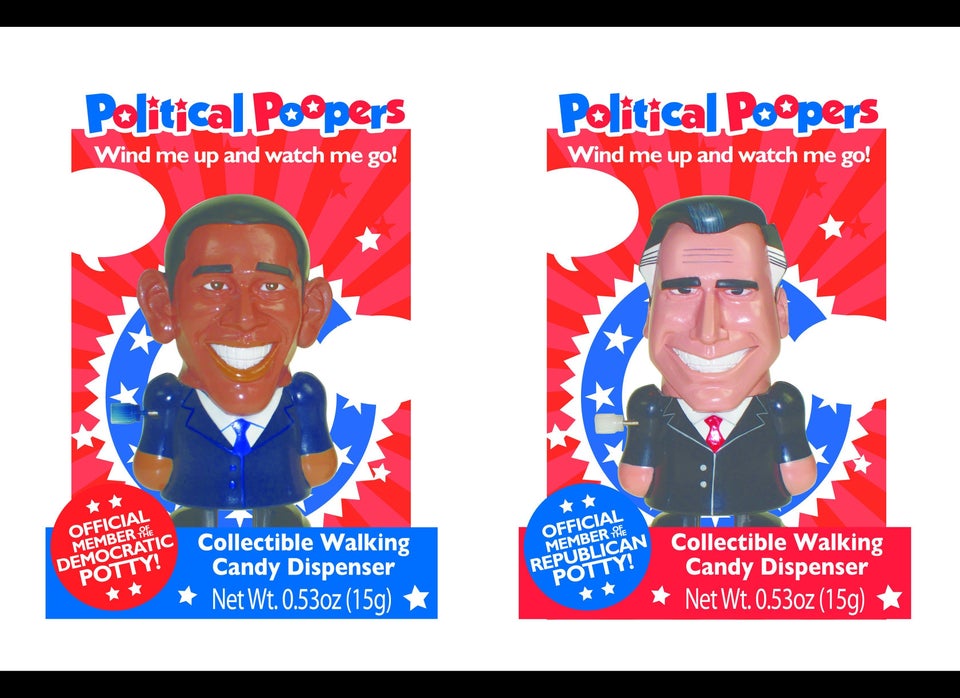 Weird Presidential Election Gifts
Popular in the Community