WASHINGTON -- The Obama administration is seeking nearly double the expected figure to help deal with a crisis of unaccompanied minors at the border, in an effort to hasten removal proceedings that either allow children to stay in the country or send them back to Central America.
The significant sum -- $3.7 billion in total -- will go to multiple government agencies to apprehend, care for and remove unaccompanied minors, the administration announced on Tuesday. The money, which must be approved by Congress, underscores the political world's alarm over the humanitarian crisis of tens of thousands of children crossing the border without their parents. The funds, should they be approved, will be combined with a future push for legislation that chips away at a 2008 law meant to protect minors.
The largest funding request is for the Department of Health and Human Services, which is seeking an additional $1.8 billion to care for unaccompanied minors who come into its custody. The Department of Homeland Security, which is responsible for apprehending and removing undocumented immigrants, would receive $1.1 billion for Immigration and Customs Enforcement and $433 million for Customs and Border Protection. The request includes $64 million for the Department of Justice to hire additional immigration judges and provide legal representation to children going through removal proceedings. Another $300 million was requested for the Department of State, most of which would go to repatriating people deported to Central American countries.
The administration did not make a specific request for legislative changes in its request on Tuesday. But a White House official told reporters that they intend to work with Congress on measures to combat smuggling and, in a more controversial move, change an existing law that keeps unaccompanied minors from non-contiguous countries from being deported as rapidly as those from Mexico and Canada. That measure, signed into law in 2008, requires the government to turn over unaccompanied minors to the Department of Health and Human Services, which finds them a place to stay while their deportation proceedings continue. Backlogs in immigration courts lead to many children remaining in the U.S. for years.
"We intend to comply with the spirit of that law and ensure that we are protecting children as well as their due process rights, but we believe we can do that and make the process more efficient and more quick so that children who do not qualify for humanitarian relief of some kind are more swiftly returned to their home countries," the White House official said.
The official said it's important to send a strong message that children who make it into the U.S. without authorization do not have a free pass to stay, in part to discourage more from making a dangerous journey here. The funding request includes $5 million for the State Department to run media campaigns in Mexico, Honduras, El Salvador and Guatemala to urge potential unauthorized immigrants not to make the trek.
President Barack Obama is in Texas on Wednesday and offered to meet with Gov. Rick Perry (R), who has blamed the president for the crisis on the border. So far, no meeting has been scheduled, officials said. Obama will hold a session in Dallas to discuss the crisis with local officials and leaders.
Obama has faced significant criticism from Republicans in the House and Senate, many of whom say his policies encourage unauthorized immigrants to enter the country because they don't expect to be deported. A separate White House official said, however, that they hope and expect for cooperation from Congress in allocating additional funds to deal with the unaccompanied minors crisis.
House Speaker John Boehner's (R-Ohio) spokesman, Michael Steel, said in a statement that the House Appropriations Committee and a working group on the border crisis will review the proposal, but noted that it does not include the speaker's suggestion to send National Guard troops to the border.
Rep. Hal Rogers (R-Ky.), the chairman of the House Appropriations Committee, said in a statement that his committee would "take a close and thorough look" at the funding request.

"Plainly, the situation for many of these unaccompanied children is extremely dire, and the United States has both a security and a moral obligation to help solve the crisis at hand," he said. "It is clear that additional funding will be needed to ensure the proper care of these unaccompanied children, to enforce the law, and to further secure our border so that these problems can be mitigated in the short term. Our Committee will focus on providing what is necessary to meet these ongoing needs."
UPDATE: 11:52 a.m. -- This story has been updated to include comments from Boehner's spokesman and from Rogers.
Support HuffPost
The Stakes Have Never Been Higher
Before You Go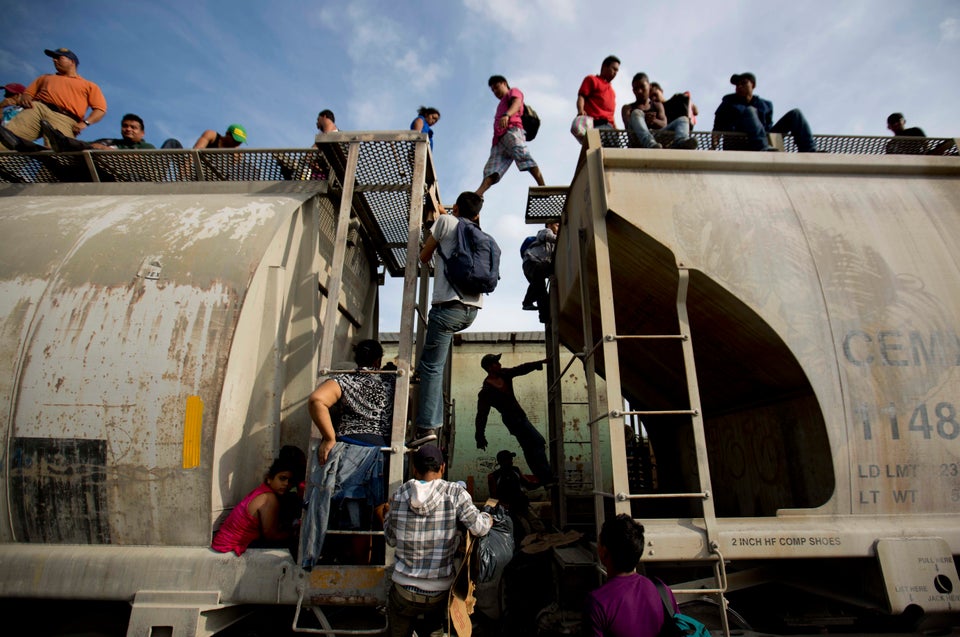 Why Latin Americans Really Come To The U.S.
Popular in the Community