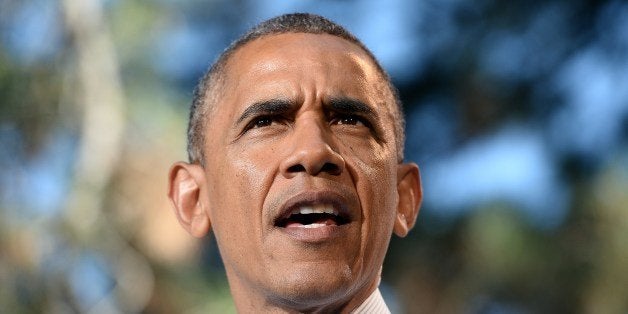 WASHINGTON -- President Barack Obama urged Congress on Wednesday to quickly approve increased funding to deal with the crisis of immigrant children flooding across the border, as Republicans dig in their heels to demand he change his policies instead.
"The problem here is not a major disagreement around the actions that could be helpful in dealing with the problem," Obama said in Texas after a meeting with Gov. Rick Perry (R) and others. "The challenge is, is Congress prepared to act to put the resources in place to get this done? ... Are folks more interested in politics, or are they more interested in solving the problem?"
The administration has seen a sharp increase in illegal border crossings, including thousands of unaccompanied minors, and Obama is seeking $3.7 billion from Congress to deal with the crisis. But many Republicans have said they won't support funding without other measures they say will curb the problem.
But Obama called his conversation with Perry "constructive" and said he would consider the governor's ideas. He said he'd consider sending more National Guard troops to the border, although that wouldn't be a long-term solution. Obama said he also would study Perry's suggestion that border agents move closer to the U.S.-Mexico border to deter unauthorized immigration in addition to apprehending people who have already crossed.
Perry said in a statement after the meeting that his recommendations include using Predator drones to track human trafficking and drug trafficking, modifying policies that allow unauthorized immigrants to be released for long periods before a hearing, and changing a law that slows removal of unaccompanied minors from countries other than Mexico and Canada.
Perry also said Obama should visit the border -- something that both Republicans and Democrats have suggested. The president said his subordinates keep him up to date on conditions at the border.
"This isn't theater. This is a problem," Obama said. "I'm not interested in photo ops, I'm interested in solving a problem."
Obama said Perry suggested he act on his own to deal with the border crisis. "I had to remind him, I'm getting sued right now," the president said, referring to a lawsuit being planned by House Speaker John Boehner (R-Ohio) for executive actions.
Obama raised the concern his request for border funding may be blocked by Republicans simply because they oppose him.
"If I sponsored a bill declaring apple pie American, it might fall victim to partisan politics," he said. "I get that. On the other hand, this is an issue in which my Republican friends have said it's urgent and we need to fix it. If that's the case, let's go ahead and fix it."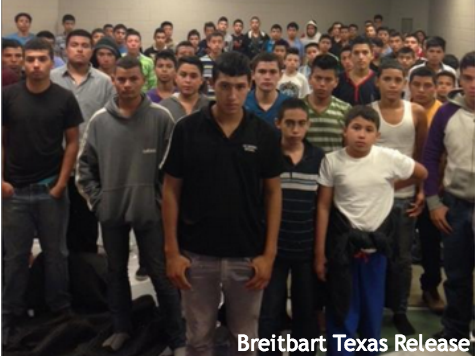 Overwhelmed Border Patrol
Popular in the Community