WASHINGTON -- Saying that he no longer gets surprised by "whipped up" controversies in Washington, D.C., President Barack Obama on Thursday gave his most forceful defense to date of his decision to swap five Taliban leaders for an American prisoner of war.
"We saw an opportunity and we seized it, and I make no apologies for that," he said.
Speaking at a press conference in Brussels, Obama said that his administration acted on a bedrock principle that the United States does not leave soldiers behind on the battlefield. On several occasions, he was defiant while explaining why he needed to bring Sgt. Bowe Bergdahl home to the U.S. after five years in captivity.
"I think it was important for people to understand that this is not some abstraction, this is not some political football," Obama said. "You have a couple of parents whose kid volunteered to fight in a distant land, who they hadn't seen in five years, and weren't sure whether they'd ever see again. And as commander in chief of the United States armed forces, I am responsible for those kids.
"I write too many letters to folks who unfortunately don't see their children again after fighting a war," he said. "I make absolutely no apologies for making sure that we get back a young man to his parents, and that the American people understand that this is somebody's child, and that we don't condition whether or not we make the effort to try and get them back."
With controversy brewing back at home, the president's tone on the matter seems likely to only agitate his critics further. Republicans have accused him of a host of missteps: that he gave up too much in exchange for a POW who has been accused of deserting his base; that he propagandized Bergdahl's homecoming despite questions surrounding his service; that he is skirting Congress in efforts to empty the prison at Guantanamo Bay; and that he violated the law by not consulting lawmakers before approving the swap.
Obama addressed the latter criticism on Thursday.
"We had discussed with Congress the possibility that something like this would occur," he said. "But because of the nature of the folks we were dealing with and the fragile nature of these negotiations, we felt it was important to go ahead and do what we did. And we are now explaining to Congress the details of how we move forward. But this basic principle that we don't leave anybody behind -- and this basic recognition that it often means prisoner exchanges with enemies -- is not unique to my administration. It dates back to the beginning of our republic."
Before You Go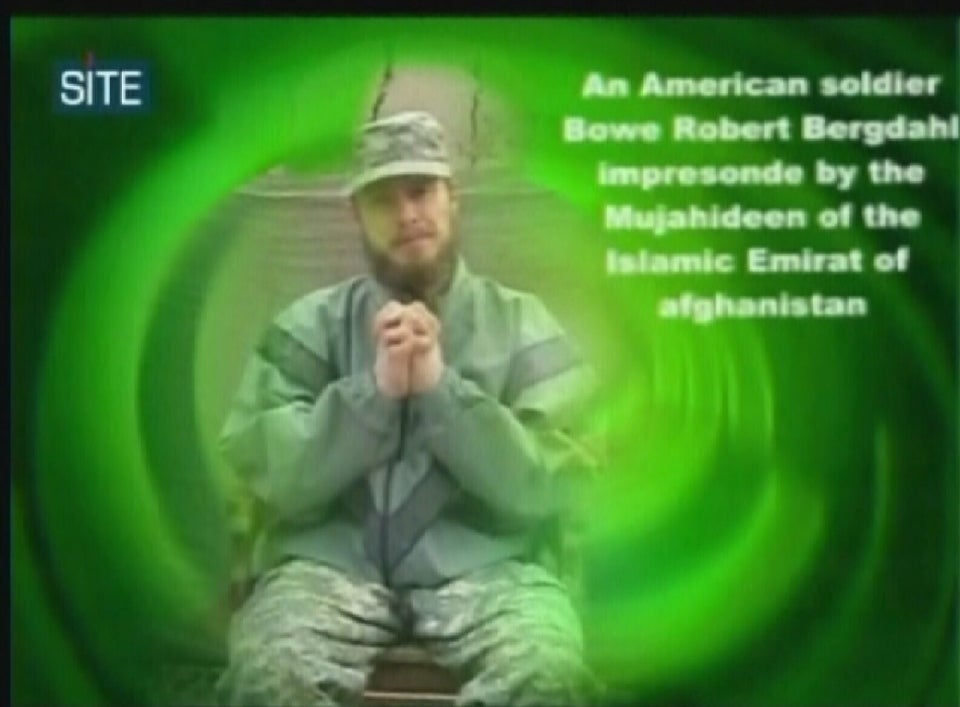 Bowe Bergdahl
Popular in the Community