President Barack Obama hasn't won his NCAA Tournament pool in a while, but he's hopeful Tom Izzo can change that. The United States' bracketologist in chief picked fourth-seeded Michigan State to win the national championship in his 2014 NCAA Tournament bracket.
For the sixth straight year, Obama made his bracket selections with ESPN's Andy Katz at the White House. As part of a segment dubbed "Barack-etology," Obama's bracket was unveiled on SportsCenter on Wednesday morning. Showing off his basketball knowledge, Obama walked Katz through his picks in the main draw.
"I've got Michigan State going all the way," Obama told Katz, noting his confidence in Izzo. "It's been a while since there's been a 1-1 and he knows how to motivate folks and he knows how to coach. My pick: Michigan State. Bring it home for me. It's been a while since I've won my pool."
Obama correctly picked North Carolina to come out on top in 2009 but has missed with his national championship predictions since then. In 2013, Obama picked Indiana to top eventual champion Louisville for the national championship. While he doesn't believe Rick Pitino's squad will successfully defend its crown, Obama does have the Cards getting back to the title tilt on his bracket. Michigan State and No. 4 Louisville were joined by No. 1 seeds Florida and Arizona in the Final Four on Obama's bracket.
"I know these are not imaginative picks, but I think they're the right ones," Obama told Katz of those Final Four picks.
With two teams seeded fourth in their respective regions joining a pair of top seeds, Obama's Final Four is more in line with the choices of the Las Vegas oddsmakers and ESPN analysts than the NCAA Tournament selection committee. One of the controversies of Selection Sunday involved the seeding of Louisville. Fresh off a dominant showing in the American Athletic Conference Tournament, the defending champions were handed a No. 4 seed in the stacked Midwest Region. LVH Superbook gave Pitino's club 7-1 odds to win the entire tournament, according to the Las Vegas Sun. Only Florida (4-1) and Michigan State (9-2) were given better chances by the oddsmaker on Sunday evening. Arizona, the No. 1 seed in the West Region, also went off at 7-1.
ESPN analysts also showed major love for Michigan State after the field of 68 teams was revealed, with Jay Williams, Jay Bilas, Seth Greenberg and Dick Vitale all tipping the Spartans to cut down the nets at AT&T Stadium.
Related
Before You Go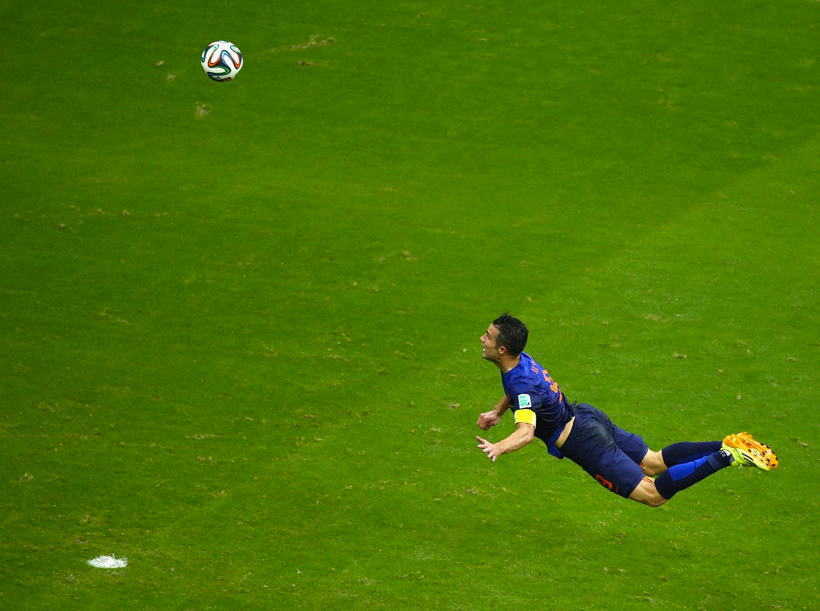 Best 2014 Sports Photos
Popular in the Community