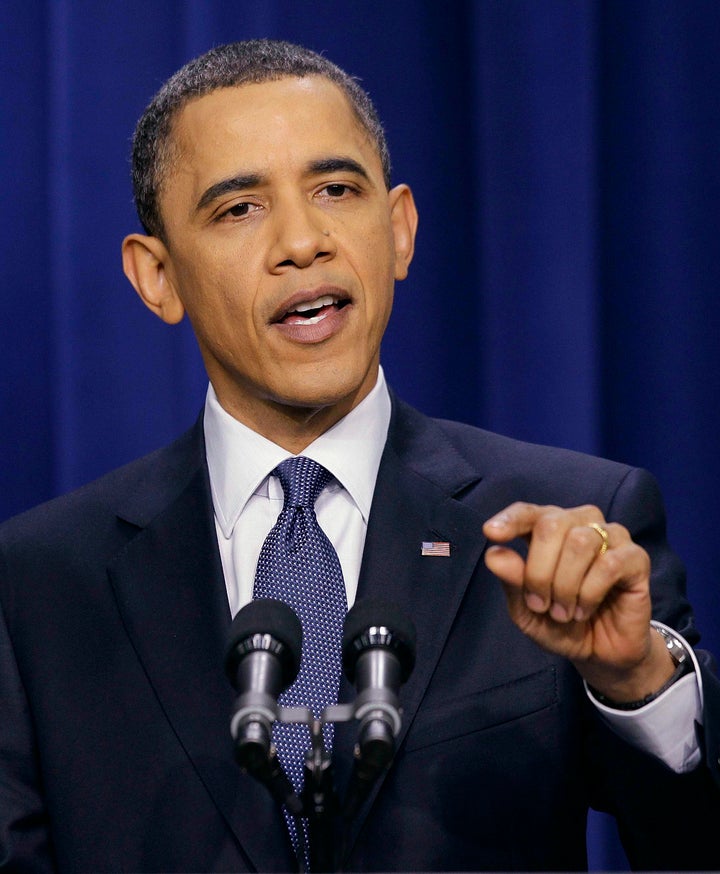 WASHINGTON - President Barack Obama says he's been assured by the Pentagon that the Army private suspected of giving classified information to the WikiLeaks website is being held in conditions that are "appropriate and meeting our basic standards."
Pfc. Bradley Manning's civilian lawyer disagrees and has said his client's clothing is being taken each night because of sarcastic comments he had made about using underwear to commit suicide. The lawyer has called the treatment degrading.
Amnesty International also says the treatment may violate Manning's human rights. He is being held at a Marine Corps brig in Quantico, Va.
Obama said Friday that he had asked and the Pentagon assured him that Manning's confinement was appropriate. He declined to be more specific. Obama spoke at a White House news conference.
Earlier in the day, blogger Philippa Thomas relayed remarks made by State Department and Hillary Clinton spokesman P.J. Crowley to a small audience at M.I.T. on Thursday characterizing the Pentagon's treatment of Manning as "ridiculous and counterproductive and stupid." He also reportedly added, "None the less Bradley Manning is in the right place."
In the wake of the comments coming to light, Crowley confirmed to Foreign Policy's Josh Rogin that the quotes reflect what he said. Rogin writes that Pentagon spokesman Geoff Morrell would not comment on the remarks.
Some Manning supporters defended the spokesman.
Daniel Ellsberg, who leaked the Pentagon Papers, a secret history of the Vietnam War, said Crowley was correct and that the Pentagon had deceived Obama with its assurances. Ellsberg was charged with espionage, but the case was thrown out amid disclosure of extensive government misconduct against Ellsberg.
"If he believes that, he'll believe anything," Ellsberg said by telephone from his home in Berkeley, Calif. "If he doesn't know what the actual conditions are, he needs to get a grip on his administration."
Jeff Paterson of Courage to Resist, an Oakland, Calif.-based group raising money for Manning's defense, said he was pleasantly surprised by Crowley's remarks and hopeful they could help change the conditions of Manning's confinement.
"If people know the truth, it is indefensible," Paterson said. "That's what our challenge is – to make people aware of what's really happening."
Calling all HuffPost superfans!
Sign up for membership to become a founding member and help shape HuffPost's next chapter