The referendum outcome prompted the United Kingdom's Prime Minister David Cameron to resign early Friday. He led the campaign to remain in the EU, which was defeated Thursday by 52 percent to 48 percent.
"The people of the United Kingdom have spoken, and we respect their decision," Obama said in a statement. "The special relationship between the United States and the United Kingdom is enduring, and the United Kingdom's membership in NATO remains a vital cornerstone of U.S. foreign, security, and economic policy. So too is our relationship with the European Union, which has done so much to promote stability, stimulate economic growth, and foster the spread of democratic values and ideals across the continent and beyond."
Hillary Clinton, the presumptive Democratic presidential candidate, also said in a statement that she respected the results of the referendum and wanted to limit the economic uncertainty that the vote had created.
"We respect the choice the people of the United Kingdom have made," the former Secretary of State said in the statement. "Our first task has to be to make sure that the economic uncertainty created by these events does not hurt working families here in America."
Clinton added the global uncertainty made it clearer that the United States needed someone with strong experience as president. She has attacked Donald Trump, her Republican rival, as lacking the the temperament and judgement to lead -- something the businessman himself put on full display Friday, when he congratulated the Scottish people for "taking their country back" from the EU. Most voters in Scotland backed the "remain" campaign. Trump said earlier this week he supported Britain leaving the EU -- even though he didn't know that much about the Brexit debate.
Obama also warned that the United States would negotiate a trade deal with the EU members before negotiating one with Britain if the country severed ties.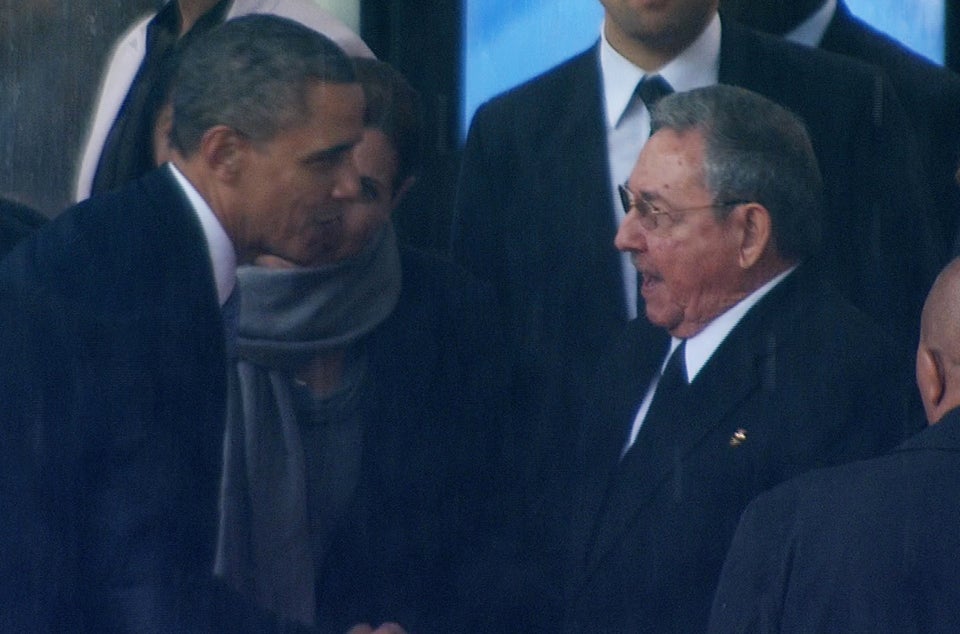 Obama's Handshakes Around The World
Popular in the Community