WASHINGTON -- President Barack Obama on Monday endorsed Sen. Brian Schatz (D-Hawaii) over his challenger, Rep. Colleen Hanabusa (D-Hawaii), in the state's competitive Senate Democratic primary.
The Huffington Post first reported on the president's planned endorsement earlier Monday after being tipped off by a source familiar with the plan. Schatz made the news official later in the day.
Obama's support will go a long way for Schatz, given the president's personal connections to Hawaii, where he was born and where he often visits during holidays. Hawaii gave Obama some of his highest approval ratings nationwide in 2013.
Hanabusa has been after Schatz's seat from the moment he took office in December 2012, when Hawaii Gov. Neil Abercrombie (D) appointed Schatz to fill out the late-Sen. Daniel Inouye's term until the 2014 special election. Inouye, who held the Senate seat for nearly 50 years, requested from his deathbed that Hanabusa replace him. But Abercrombie ignored his pick and instead went with Schatz, his lieutenant governor at the time.
Neither Schatz nor Hanabusa had many positive things to say about each other in a recent interview, and their race has fractured the state's Democrats along gender and ethnicity lines. Schatz, a white, 41-year-old progressive, has endorsements from the state's largest union, the Hawaii Government Employees Association and national figures like Howard Dean and Al Gore. Hanabusa, 62, is Japanese-American and more aligned with centrist Democrats. She also has connections to Inouye's long-time backers.
Schatz was an early Obama supporter during his presidential run in 2008. Hanabusa, meanwhile, sided with Inouye in backing Hillary Clinton.
Hawaii's primary election is Aug. 9.
UPDATE: 12:00 p.m. -- Schatz's campaign formally announced the president's endorsement later Monday and released a quote of Obama praising the senator's record.
"I have worked with Senator Schatz on the issues that matter to Hawaii. Brian's deep commitment to the people of Hawaii and his effective leadership are why I believe it is important to return him to the Senate," Obama said. "Senator Schatz is protecting Hawaii's values and fighting every day on behalf of middle-class families. There is no question that Senator Schatz is the right choice to continue delivering for Hawaii."
Schatz said he is "honored" to receive the president's support.
"I am proud to be one of the President's most steadfast allies in the U.S. Senate," Schatz said in a statement. "President Obama personally understands Hawaii's values and is committed to making sure that everyone who works hard and plays by the rules is given a fair shot. I will work together with President Obama to continue moving Hawaii and America forward."
UPDATE: 1:20 p.m. -- Stephanie Schriock, the president of EMILY's List, defended Hanabusa's record and said it will be up to Hawaii's voters, not politicians, to pick their next senator. EMILY's List endorsed Hanabusa last summer.
"We've always known this campaign is about Hawaii, not Washington, and that's where it will be decided," Schriock said in a statement. "Colleen Hanabusa is a trusted leader, which is why she's leading in the Hawaii polls and was Sen. Inoyue's [sic] own choice to carry on his legacy. Only one person, Gov. Abercrombie, made the decision to appoint Brian Schatz to this seat -- Hawaii voters will finally have a chance to vote on who represents them in the Senate on August 9."
UPDATE: 4:30 p.m. -- Senate Majority Leader Harry Reid (D-Nev.) added his name to the list of people endorsing Schatz.
"Senator Schatz is a fine Senator, a steadfast advocate on behalf of Hawaii in the Senate. I endorse him wholeheartedly and support President Obama's decision to do the same," Reid said in a statement. "Brian has proven himself a champion for working families in Hawaii. He has been a leader in efforts to develop clean energy jobs and reduce the impact of climate change, and a strong advocate for ensuring a fair shot for all Americans."
Before You Go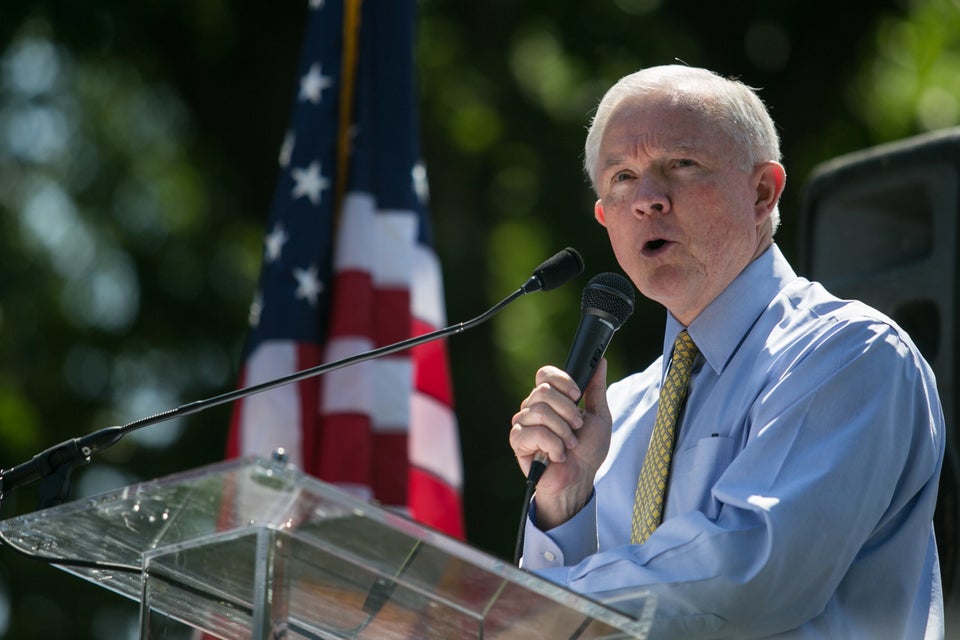 Senate Seats Up For Grabs In 2014
Popular in the Community