 WASHINGTON, Dec 10 (Reuters) - President Barack Obama on Tuesday praised a bipartisan budget deal as a good start and urged the U.S. Congress to quickly pass a budget based on the accord.
"Today's bipartisan budget agreement is a good first step," Obama said in a statement. "I want to call on members of Congress from both parties to take the next step and actually pass a budget based on this agreement so I can sign it into law."
Obama praised elements of the deal, saying the modest rollback of the across-the-board "sequester" spending cuts would ease a drag on economic growth. He called the measure "balanced" because it increases government revenues and includes spending cuts he said would not hurt the economy.
He further gave a nod to long-fueding Democrats and Republicans for coming to terms and avoiding the brinkmanship that led to a government shutdown in October and a near-default in 2011.
"This agreement doesn't include everything I'd like - and I know many Republicans feel the same way," he said. "But it's a good sign that Democrats and Republicans in Congress were able to come together and break the cycle of short-sighted, crisis-driven decision-making to get this done."

Before You Go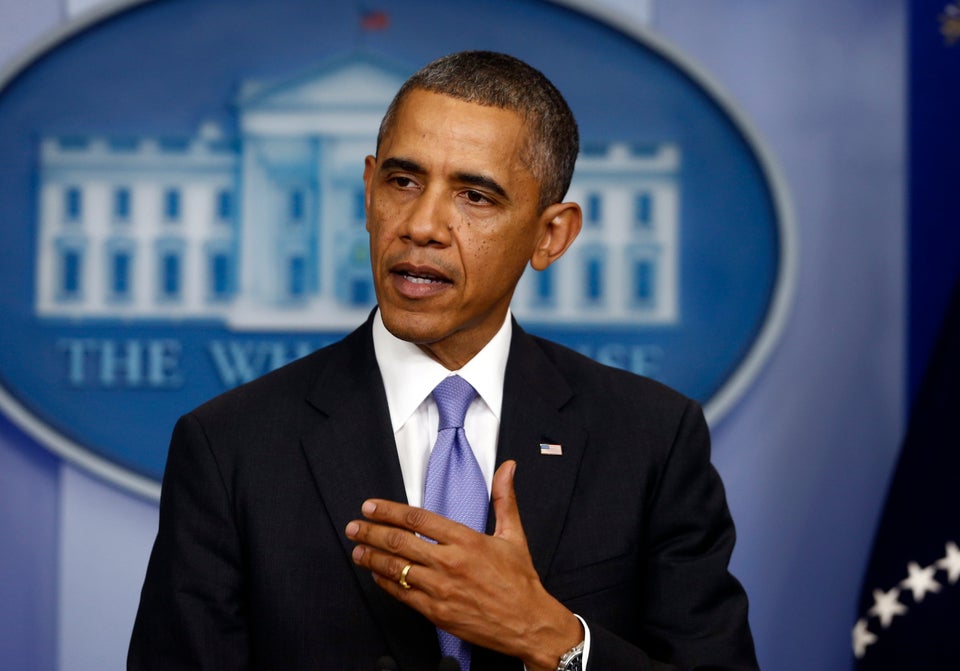 Obama's Government Shutdown Stares
Popular in the Community