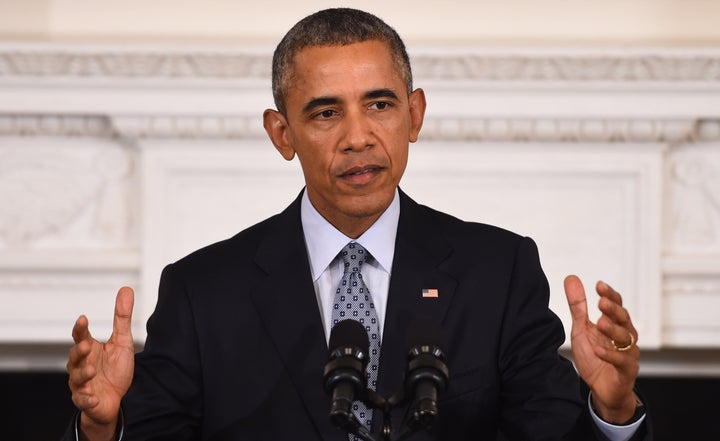 WASHINGTON -- President Barack Obama said Friday that he will not negotiate an increase in the debt ceiling as part of budget talks with Congress.
"When it comes to the debt ceiling, we're not going back there," the president said at a news conference at the White House.
Obama and congressional leaders are in the middle of budget negotiations for keeping the government funded after mid-December. He vowed not to sign any more short-term funding bills like the one he signed this week, which runs from Oct. 1 through Dec. 11.
The government's borrowing authority -- separate from budget talks -- runs out around Nov. 5, which means Congress has to vote before then to raise the debt ceiling. Obama gave a refresher on what that actually means: It doesn't authorize more spending. It authorizes the government to pay off debt it has already incurred. It also helps the U.S. maintain a solid credit rating.
"Historically, we do not mess with it," Obama said. "We're not going to negotiate on that."
Congress did mess with it in 2013, when Republicans demanded enacting other policies -- privatizing Medicare, cutting food stamps -- in exchange for a budget deal that raised the debt limit. Some Republicans argued that the limit didn't even need to be raised. The result was that a budget didn't get passed, the government partially shut down for 16 days and the U.S. credit rating took a hit as Congress finally raised the debt ceiling one day before defaulting.
The president said he's been in talks with House and Senate leaders about a budget deal and sees a path forward that raises the across-the-board spending caps put in place in 2011, or sequestration, while being mindful about the deficit.
"It's not that complicated," he said. "The math is the math."
Popular in the Community