While President Barack Obama's 2014 budget proposal asks for an overall spending increase to education, most of that will go to new programs and competitive grants as two key funds devoted to poor students and students with disabilities flatline.
According to the administration's budget documents, amid a slew of other budget cuts, the Obama administration is asking for $71.2 billion in discretionary funding for education, an ask that represents a 4.6 percent or 3.1 billion increase over 2012 levels.
The flashiest education item on the budget is the preschool expansion initiative Obama has been alluding to since his State of the Union address. According to the budget, the program will be called "Preschool for All." The administration estimates that the program will cost $77 billion over 10 years, offset by an increased tobacco tax from $1.01 to $1.95. (Already, the tobacco industry is protesting any increase).
The budget also includes $750 million to incentivize states to expand their own pre-school programs. According to Kris Perry, who heads the national advocacy group First Five Years Fund, Preschool for All would fund programs for children from just after birth to the age of 5. Part of that plan will be $15 billion over 10 years to expand home visiting for families that need extra help, and $1.4 billion more to Early Head Start-Child Care Partnerships, a program for infants.
As noted by Nina Rees, who heads the National Alliance for Public Charter Schools, the budget asks for $295 million to help expand charter schools chosen by the Education Department.
The budget also includes $300 million for a new high school makeover program, and would create a 2014 $1 billion Race to the Top competition focused on college costs.
But the budget does not increase funds for Title I and the Individuals for Disabilities Education Act. Title I is a key source of federal funding for schools with kids who live in poverty, and IDEA helps students with disabilities get their individualized education plans fulfilled. Keeping funding for these programs level usually means a per-student decrease, given population growth.
The National Education Association, the nation's largest teachers' union, expressed disappointment with that aspect of the budget. "This is disappointing," NEA President Dennis Van Roekel said Wednesday, "because competitive grants leave too many students behind."
Some advocates worry that this funding stagnation, coupled with sequestration cuts, could be devastating.
"Flat funding, combined with more than half a billion dollars in sequestration cuts, will further reduce the effort of schools to support their most vulnerable students," said James Wendorf, executive director of the National Center for Learning Disabilities. "We call on Congress to stand up and speak out for students with disabilities."
Daren Briscoe, an Education Department spokesperson, noted that 84 percent of the budget remains formula grants.
"High need students are beneficiaries of almost all of our programs," Briscoe said. "A lot of our programs, like Promise Neighborhoods, are complementary to Title I."
UDPATE: Sen. Tom Harkin (D-Iowa), the chair of the Senate Health, Education, Labor & Pensions committee, expressed concern about flatlining these two funds. "I remain highly concerned about several of the President's other education proposals in the budget request, including freezes in funding for Title I and IDEA," Harkin said in a statement to HuffPost. "These programs form the foundation of federal support for K-12 education, and they remain the most effective way to invest in our students' future and in our nation's economic competitiveness."
Before You Go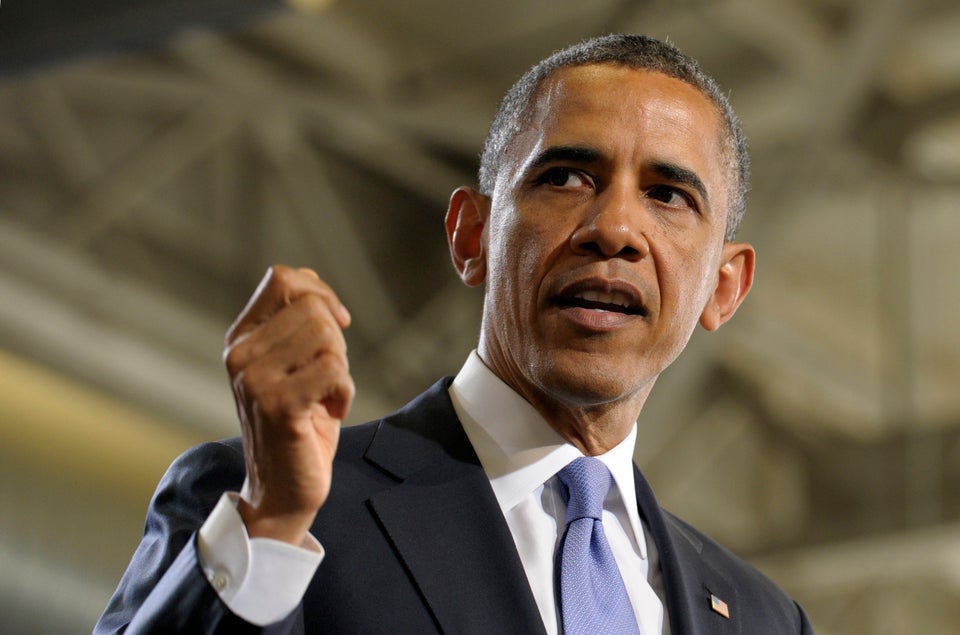 Obama Budget: What's Inside
Popular in the Community