WASHINGTON -- The budget plan released by President Barack Obama on Wednesday includes a renewed proposal to hike the pension contributions of government employees, angering federal worker groups who say they're already being hit with furloughs and pay-rate freezes as Washington wrestles over spending.
The president's proposal would increase retirement contributions from federal employees from 0.8 percent of their paychecks up to 2 percent over the course of three years. The move would save $20 billion over the course of a decade, according to the budget blueprint.
"These changes are expected to neither negatively impact on [sic] the Administration's ability to manage its human resources, nor inhibit the Government's ability to serve the American people," the budget proposal states.
According to employee groups, however, the changes would inhibit their members' ability to make ends meet. Even though the president has proposed such cuts in past budgets, government employees have since received furlough notices due to sequestration, as well as further extensions of a long-running federal pay-rate freeze, noted Jessica Klement, legislative director at the National Active and Retired Federal Employees Association.
"Our folks are furloughed, frozen and fed up," Klement told HuffPost. "Our folks are sick of this. Enough is enough."
In addition to requiring higher pension contributions, the Obama budget would cut into federal pension payouts as well, since such plans are tied to the same cost-of-living adjustments as Social Security.
The president has proposed switching to the so-called "chained CPI," a less generous inflation index that would effectively reduce payouts over time. The Congressional Budget Office estimates that switching to chained CPI would save $38 billion over a decade through programs that aren't Social Security but use the same index, including federal employee and veteran pensions and Supplemental Security Income.
In a statement Wednesday, the American Federation of Government Employees, the largest federal worker union, called the Obama budget "a shameful abandonment" of a campaign pledge to protect the middle class.
"The administration seems determined to contribute to a worsening of living standards for federal workers, disabled veterans, and the elderly," said J. David Cox, the union's president.
Federal worker pay and benefits have long been a target of lawmakers, particularly on the right, who believe they're too generous compared to the private sector. During the budget battles of recent years, Democrats, too, have shown a willingness to find savings by cutting federal compensation packages.
Obama initially proposed the freeze on federal pay rates more than two years ago, and it's been repeatedly extended since then, most recently last month.
Obama had issued an executive order last year that would have given federal workers a long-awaited 0.5 percent pay bump this March, but it was wiped out by the spending measure recently passed by Congress with the backing of Senate Democrats. (Federal workers are still eligible for raises due to performance or promotion, but they have not been receiving their usual cost-of-living increases.)
The Obama budget released Wednesday proposed ending the federal pay-rate freeze with a 1 percent bump in 2013.
Before You Go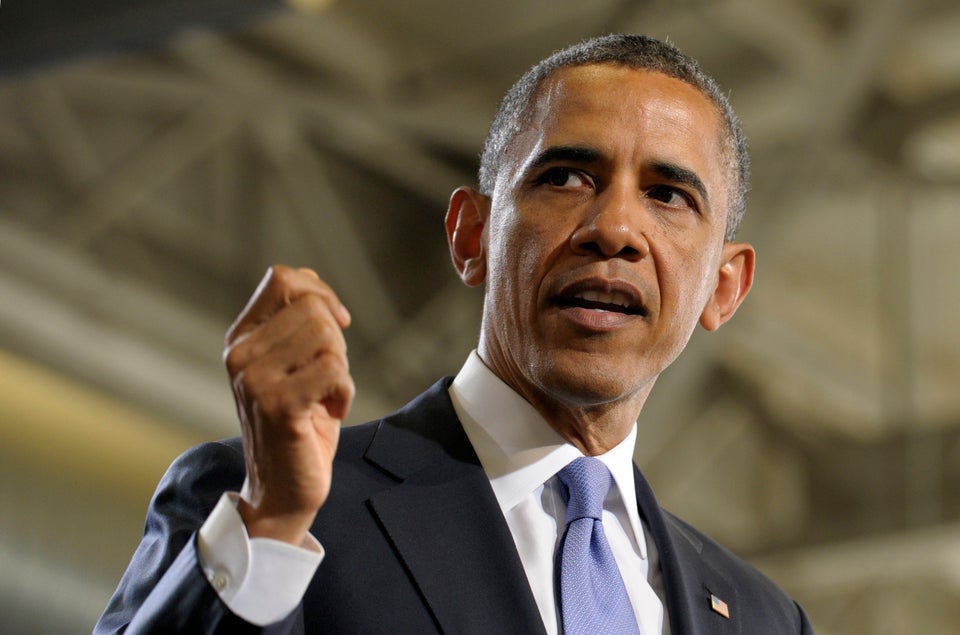 Obama Budget: What's Inside
Popular in the Community