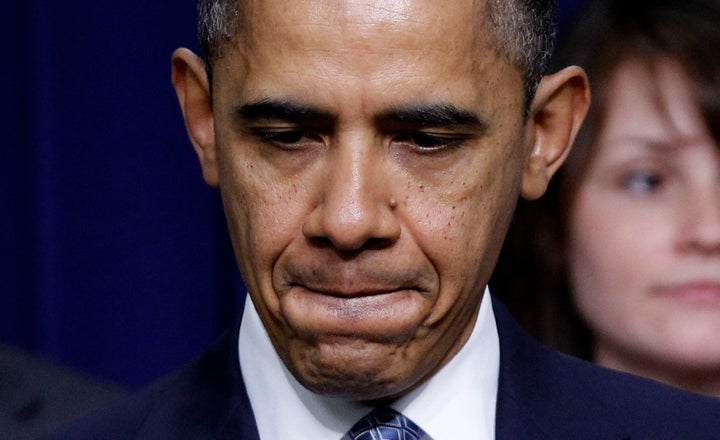 Obama has regularly included huge increases to the program's loan guarantee authority in his budget, though Congress has not approved his proposals. He provided a $36 billion increase for nuclear reactors in his 2011 budget, and again in his 2012 budget. He also included $200 million in credit subsidies for renewable and energy efficiency projects in his 2012 budget. This year, he provided nothing.
Meg Reilly, a spokeswoman for the Office of Management and Budget, said in an email that Obama opted not to put new money toward the loan guarantee program this time because the administration is waiting on the results of an evaluation of the Energy Department's loan portfolio. Reilly also said the program still has "a significant amount of remaining resources" from prior years and that the focus will be on putting those funds to use. There's about $10 billion in its reserves.
The Energy Department "continues to conduct due diligence and is in active negotiations with a number of additional project sponsors," Reilly said. "It's important to point out here that, as of January 2012, over $24 billion in direct loans and loan guarantees have closed to support a diverse range of over 30 wind, solar, electric vehicles and other clean energy projects projected to fund more than 50,000 jobs."
But some environmental groups say Obama's budgetary shift is hugely significant because it means no new money for building nuclear power plants -- and they speculate that, at least in part, they have Solyndra to thank for the shift.
"The entire loan program has fallen into some disrepute on Capitol Hill ... because of Solyndra and some of the other renewable programs getting in trouble," said Michael Mariotte, executive director of Nuclear Information and Resource Service, an information hub for organizations concerned with nuclear power. The administration "may have decided to cut their losses" and stop providing new funds to the program altogether.
To be sure, Obama's overall budget provides piles of new money for other clean energy programs. It includes a total of $27.2 billion for the Energy Department -- a 3.2 percent increase of what Congress enacted last year -- and $2.3 billion for research and development for energy efficiency, advanced vehicles and biofuels.
But that influx of new dollars does not trickle down to the Energy Department loan guarantee program.
Energy Department spokesman Damien LaVera reiterated that the loan program has enough money in its reserves for now to carry out its work.
"The Department believes we have sufficient existing loan authority and available credit subsidy to invest in the job creating clean energy projects our nation needs to remain competitive," LaVera said in an email.
"Under the [loan guarantee] program we have $34 billion in loan authority and an additional $170 million in appropriated credit subsidy," LaVera continued. "Under [the Advanced Technology Vehicles Manufacturing program], the program has an additional $16 billion in available lending for the ATVM program. This budget request also includes insignificant investments in other tools for steering private sector funding toward clean energy projects, including the President's proposal to extend the production tax credits, 1603 and 48C."
Some fiscal watchdogs say it's about time Obama stopped authorizing tens of billions of dollars for the program each year since it already has more than $50 billion in loan guarantee authority.
The program's existing authority already means "huge risks" for taxpayers, said Autumn Hanna, senior program director for Taxpayers for Common Sense, an independent group focused on government waste. "Loan guarantees are deceptively cheap on the budget. They don't score outright. You stand to lose a lot more than you put on the books."
Hanna said she was pleased the administration is now making the case that it already has enough resources in the program because "that is what we've been saying all along." Still, she said she could not figure out why Obama decided not to provide any new funding authority to the program since he has given so much in recent years.
A White House spokesman did not respond to requests for comment, but pointed to the budget's overall investment in clean energy. Neither Republican nor Democratic aides to the House Energy and Commerce Committee -- the GOP-led panel that has been probing the administration for signs of foul play within the loan guarantee program in light of the Solyndra debacle -- returned a request for comment.
"I mean, that was a lot of money targeted toward nuclear reactors. He requested it two years in a row," Hanna added. "The program has been under so much scrutiny because of Solyndra, it could be that they're taking a more conservative approach."
This story has been updated to include a comment from the Department of Energy.
Support HuffPost
The Stakes Have Never Been Higher
Popular in the Community