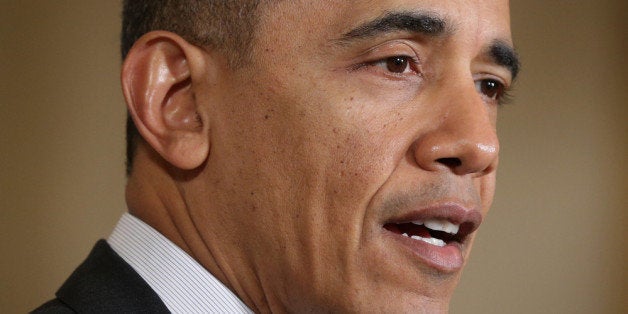 WASHINGTON -- At the IRS building in Chamblee, Ga., much of the parking lot sits roped off and neglected, with structural deficiencies making it unsafe for employees to use. The fire alarm system is 20 years old and badly needs to be replaced at the federal building in Reston, Va. And at the Coast Guard's building on the Boston waterfront, water is seeping into the basement, speeding up the deterioration of the building's foundation.
Just as much of the nation's infrastructure is outdated and in dire need of modernization, so too are many of the buildings owned by the U.S. General Services Administration, the federal government's landlord.
"As a result of consecutive years of reduced funding, GSA's portfolio of facilities have had to forgo billions in capital improvements, including major repairs and maintenance as well as critical additions to the inventory," GSA Administrator Dan Tangherlini told reporters during a conference call Tuesday.
In January, the agency told The Huffington Post that an estimated 2,000 repair and maintenance projects needed to be completed at GSA-owned buildings around the country:
351 buildings that require structural repairs at an estimated cost of $147.50 million.
442 buildings that require investment in their windows at an estimated cost of $412 million.
446 buildings that require roof repairs at an estimated cost of $147.70 million.
631 buildings that require plumbing work at an estimated cost of $143.90 million.
557 buildings that require electrical repairs at an estimated cost of $934.80 million.
Tangherlini argued that President Barack Obama's FY 2015 budget proposal, which was released Tuesday, would help rectify this situation by granting GSA "Zero Net Budget Authority." With this authority, GSA would be able to invest the rent it collects from agencies back into repairs and investments for the buildings it maintains.
"This is something that any responsible real estate manager in the private sector is able to do, but for too many years we could not," explained Tangherlini, using the IRS parking lot in Georgia as a prime example.
"Half of [it] is roped off because it is unsafe and unusable," he said. "This isn't because of a natural disaster or something fundamentally wrong with the building. It is because problems with this facility have slowly but surely built up over time.
"The president has included more than $7 million to repair this facility in the FY15 Budget, but we would have been able to address this long before it required this level of investment if we consistently had Zero Net Budget Authority," he added.
Overall, Obama's budget seeks $745 million to invest in nine construction projects, including ports, office buildings and courthouses.
BEFORE YOU GO
PHOTO GALLERY
U.S. Capitol Photos