WASHINGTON -- The Obama administration is not playing along with Republican demands to reform the Social Security Disability Insurance program.
In a largely symbolic budget proposal for fiscal year 2016, the White House has called on Congress to shift payroll tax revenue to prevent a looming benefit cut -- a move House Republicans already forbade when they voted on the chamber's rules in January.
The disability trust fund will be depleted next year, resulting in a 19 percent benefit cut for 11 million Americans if Congress does nothing. The remaining 81 percent of benefits would be funded entirely by incoming revenue from payroll taxes. When faced with looming shortfalls in the past, Congress has occasionally bought time by reallocating the amount of payroll revenue going from retirement insurance to disability insurance, or vice versa.
House Republicans have said reallocating revenue would be "kicking the can down the road," and are demanding instead that Democrats work with them on reforms to the disability program, which Republicans describe as full of waste, fraud and abuse. Sen. Rand Paul (R-Ky.) falsely said in January that more than half of the program's beneficiaries signed up because of anxiety and back pain.
Republicans have not yet proposed reforms to the disability program in the current Congress.
Rep. Sam Johnson, the Texas Republican spearheading Republicans' disability push in the House, labeled the Obama budget a can-kicker.
"With nearly 11 million people counting on the Social Security disability program, kicking the can down the road five years as the President proposes just doesn't make sense," Johnson said in a statement emailed to HuffPost. "All Americans deserve to hear answers from our President on how he will save the disability program that will go broke before he leaves office."
This story has been updated to include Johnson's comment.
On Monday the White House said lawmakers should go ahead and reallocate funding "while a longer-term solution to overall Social Security solvency is developed with the Congress."
Nancy Altman, co-director of Social Security Works, an advocacy group that opposes benefit cuts, hailed the White House's proposal -- something Social Security advocates have been calling for since last year.
"In light of how economically vulnerable those who receive Social Security DI benefits are, that rebalancing should be enacted sooner rather than later, to avoid frightening those beneficiaries about whether their full benefits will be paid on time," Altman said in an email. "Unfortunately, the House Republicans, through the rule they adopted on the matter on the first day of this Congress, have signaled that they plan to take that must-pass legislation hostage to some set of broader changes -- though have not indicated what those broader changes are."
Before You Go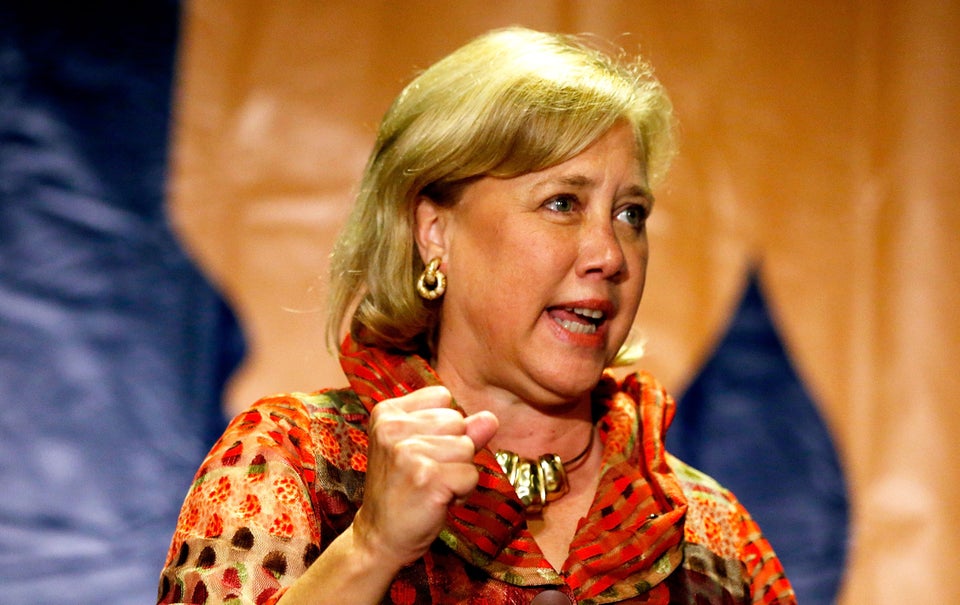 2014 Election Results: Winners & Losers
Popular in the Community