WASHINGTON –- In politics, as in life, no good deed goes unpunished. Just ask President Barack Obama.

Facing a tidal wave super PAC spending from the likes of GOP-backing billionaires Sheldon Adelson and the Koch brothers, the Democratic president lacks countervailing help from the super pack of well-heeled allies he drew in 2008 -– and rewarded with government jobs abroad.

Call them the Bundler-Ambassadors: wealthy individuals, most of them with deep ties to the business community or corporate law, who gave money of their own, and, more importantly, hit up wealthy friends for "bundled" Obama cash.

In exchange, though no one exactly called it that, the president nominated many of them for plum diplomatic assignments, in cities from Paris, London and Berlin to Tokyo, Amsterdam and even Bratislava, Slovakia.

There is no sign that the ambassadors are eager to come home and bundle again. Indeed, a Huffington Post sampling on background via email revealed that none were planning to return to bundle campaign contributions for the president's reelection.

The Huffington Post compared the State Department diplomatic list with information on 2008 contributions and found 28 individuals of ambassadorial rank who had raised a total of more than $14 million for the president. One of them, Kentucky entrepreneur Matthew Barzun, quit his ambassadorial post in Sweden several months ago and is now the Obama reelection's finance director in Chicago. But, based on an informal survey, his colleagues across the globe have no interest in doing the same thing.


It's not just a matter of enjoying the perks, prestige and international education.

In several spots, such as Berlin, where former Goldman Sachs partner Philip Murphy is in charge, the U.S. ambassador's business expertise and experience in the country are especially valuable in economic diplomacy. Murphy, who was finance chair of the Democratic National Committee, spent time in Germany with Goldman and has known many of the key players in government and banking circles for years.

Another example is Spain. Former Boston health care executive Alan Solomont's business experience and newly forged ties with local economic leaders (not to mention the president) make him an asset for Spain and the U.S. alike at a time of crisis in the European economy in general and Spain in particular.

But as long as the government employs them, the former bundlers can't donate to, let alone spend time raising cash for, the president. They're out of the bundling ball game.

This process isn't new. Wealthy campaign donors have long been first in line for ambassadorships that are long on history and cachet, such as London or Paris. (We don't send bundlers or donors to, say, Baghdad or Beijing.) Once they get the lifetime title of "ambassador," they rarely are interested in returning to grubby fundraising.

Incumbent presidents also are fully aware of the fact that they will probably have to replace their first wave of financial backers with succeessors. It's the natural order of things, and good for the bloodstream to find new money.

So far, the Obama campaign has done a pretty good job, according to government and campaign statistics. According to campaign data supplied to The Huffington Post, Obama has enlisted 532 "major volunteer fundraisers" so far this year, compared with 558 in all of 2008. And according to the Center for Responsive Politics, 36 percent of the campaign's donations so far in 2012 have come from such donors, compared with 32 percent in 2008. In other words, the bundlers are relatively more important than ever.

Despite some bad-mouthing in recent weeks -– and the advent of the first quarter in which Mitt Romney's campaign outraised the president's -– Obama campaign officials in Chicago said they remain confident they will reach their fundraising goal, which hovers in the vicinity of $1 billion. A new wave of bundlers, they said, is emerging from other sectors, particularly entertainment, Silicon Valley and the gay community.

But the same Obama officials fret about the surging flow of mega-donations from conservative billionaires, especially since the Democrats' own billionaire game-changer, George Soros, has shown no inclination to do in 2012 what he did in 2008, when he was the leading source of personal donations.

How will Team Obama fight back against the late bombardment of tens of millions of dollars in secretly donated cash to super PACs?

The president will need all the help -– and all the connection to big money in business -– that he can get. He is not beloved in corporate boardrooms of banks, investment houses and the law firms that serve them. But those are precisely the people that the bundler-ambassadors (and some other former bundlers in the administration) know best.

But a good many of those folks will be busy, and not even on this continent.
CORRECTION: A previous version of this article reversed the number of bundlers Obama had in 2008 and 2012. The error has been corrected.
Below, a look at major super PAC donors: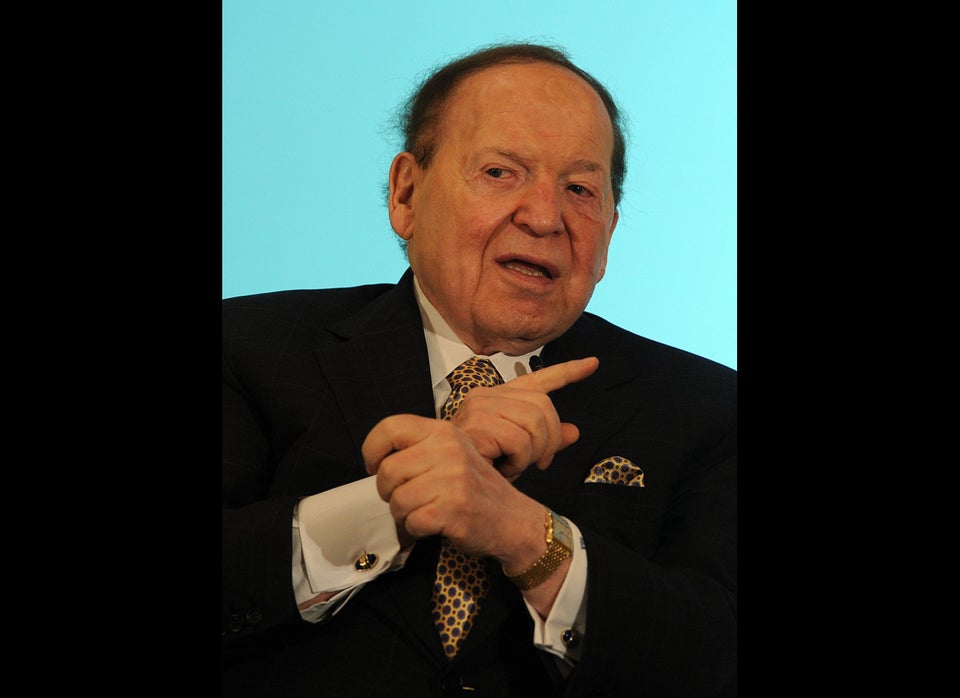 Donors Giving $500,000-Plus To Super PACs
Popular in the Community