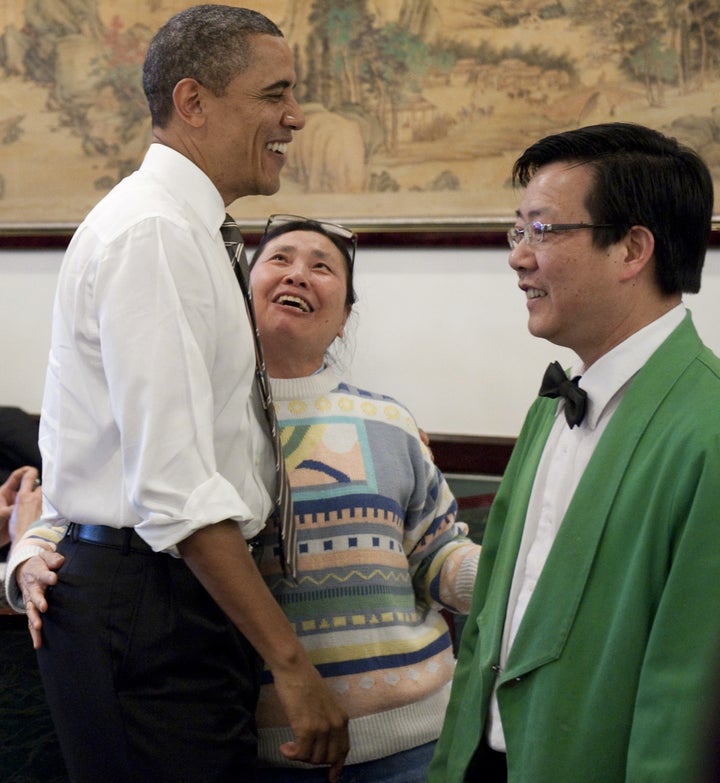 During an unannounced visit to Great Eastern restaurant in Chinatown for lunch, Obama paused for a photo opportunity with surprised staff and diners. Suddenly, one daring diner sidled up next to the President for a photo –- with her hand firmly on his rear end.
(SCROLL DOWN FOR THE PHOTOS)
The surprised president simply smiled and laughed.
According to the San Francisco Chronicle, Obama walked into the restaurant unannounced with no jacket and his sleeves rolled up, as diners leapt from their tables, squealing, "Obama! Obama!" The President allegedly ordered shrimp dumplings, pork dumplings, steamed pork buns, Shanghai dumplings and stuffed mushrooms.
The new law does allow restaurants to serve their existing stock of the soup until 2013, and Obama did not order the rogue dish. But his team may wince at the PR slipup later.
But we're wondering how the Great Eastern visit will be best remembered -- for the shark fin soup or the executive grope?
Take a look at Obama's visit to Great Eastern in the slideshow below. (A keen eye will show more than one attempt at a Presidential pat-down.)
Think the grabs were intentional? Let us know in the comments section after taking a look below: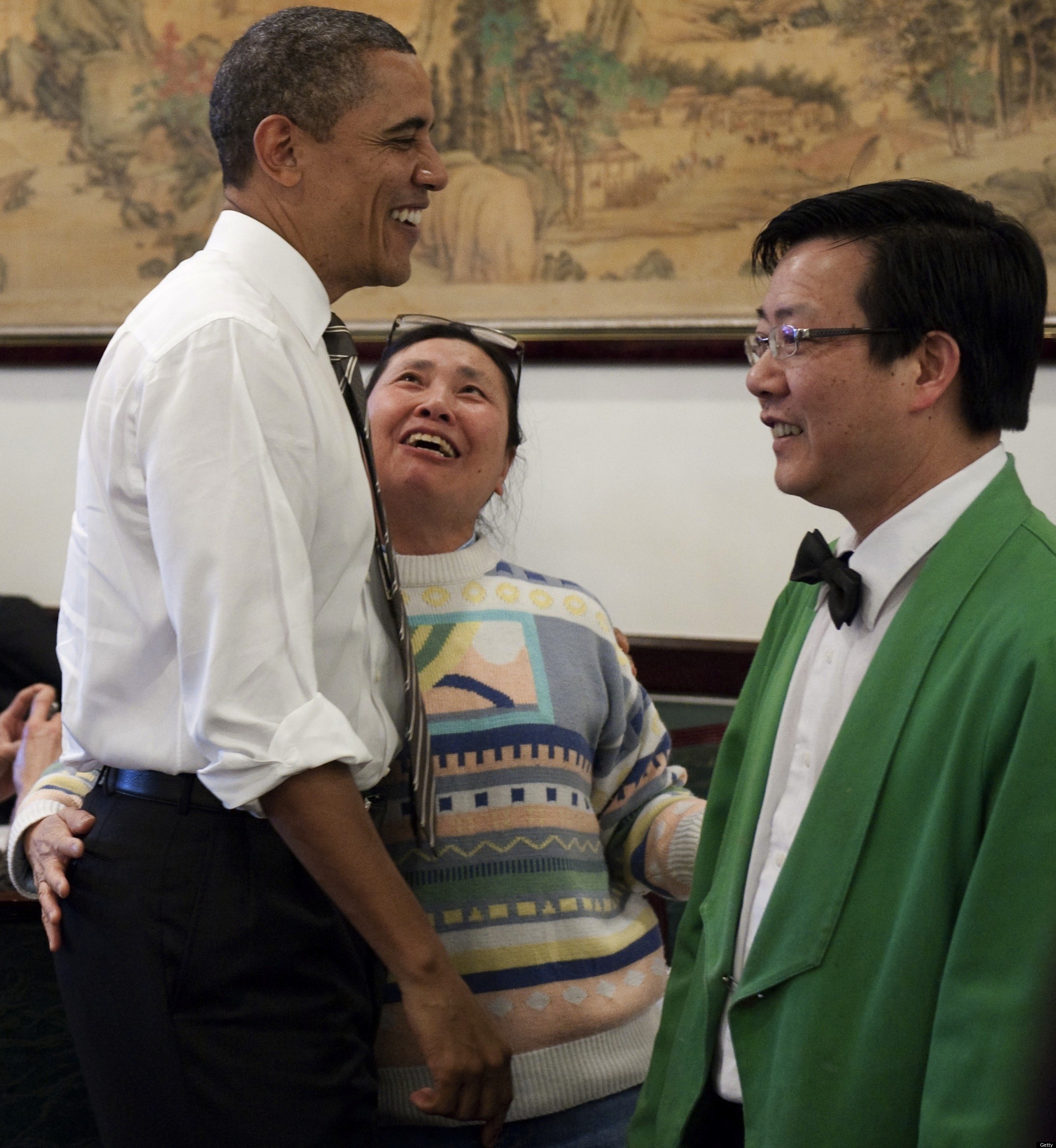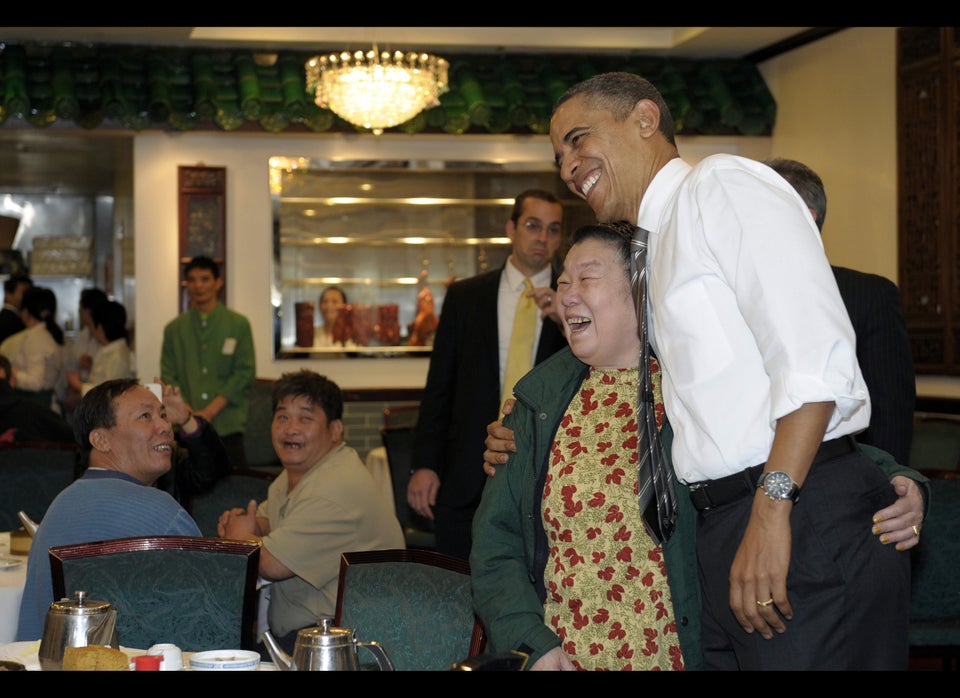 Popular in the Community