WASHINGTON -- The White House officially withdrew President Barack Obama's nomination of Caitlin Halligan to serve on the D.C. Circuit Court of Appeals. A statement issued on Friday comes after repeated attempts to confirm the former New York state solicitor general were filibustered by Senate Republicans.
In a statement, Obama said he was "deeply disappointed" that a minority of senators had blocked Halligan's nomination for almost two and a half years, and called the vacancies on what is arguably the country's second-highest federal court "unacceptable."
"Today, I accepted Caitlin Halligan's request to withdraw as a nominee for the U.S. Court of Appeals for the District of Columbia Circuit," Obama said in an emailed statement. "This unjustified filibuster obstructed the majority of Senators from expressing their support. I am confident that with Caitlin's impressive qualifications and reputation, she would have served with distinction."
Republicans objected to Halligan's nomination because of what they claim is her history of legal advocacy, having focused specifically on a lawsuit in which she participated that would make gun manufacturers legally accountable for criminal acts of gun violence.
The most recent GOP filibuster incidentally came on the same day that Sen. Rand Paul (R-Ky.) gained national media attention for his 13-hour talking filibuster. Democrats fell short of the required 60-vote threshold to end debate and bring Halligan's nomination to a vote, with only Sen. Lisa Murkowski (R-Alaska) breaking from her party in support of invoking cloture. Halligan was nominated on Sept. 29, 2010, to fill the long vacant D.C. Circuit seat previously held by current Supreme Court Chief Justice John Roberts; her nomination was first filibustered in 2011.
Shortly after the vote, Senate Minority Leader Mitch McConnell (R-Ky.) said Halligan would "bring that activism to the court."
"Because of her record of activism, giving Ms. Halligan a lifetime appointment on the D.C. Circuit is a bridge too far," McConnell said.
Judiciary Committee Chairman Sen. Patrick Leahy (D-Vt.) called it a "shame" that Republicans had succeeded in blocking an "extraordinarily well-qualified" woman, who he said would've made an "outstanding judge."
"Caitlin Halligan is a woman who is extraordinarily well-qualified and amongst the most qualified judicial nominees I have seen from any administration," Leahy said in a statement. "It is a shame that narrow, special interests hold such influence that Senate Republicans for two years blocked an up-or-down vote on her confirmation."
Read Halligan's letter to Obama withdrawing her nomination:
Before You Go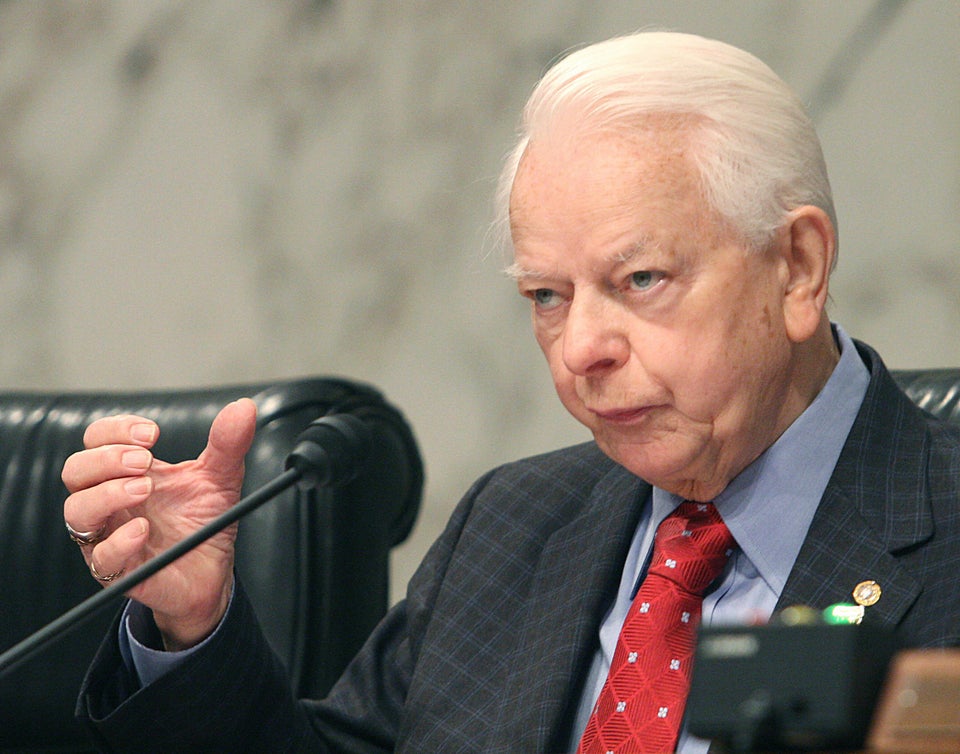 Longest Serving Senators In U.S. History
Popular in the Community