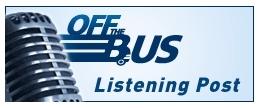 WHO
: Alejandro Miyar and Senior Communications Adviser Fred Balsera
WHAT
: Campaign press conference call to introduce new Spanish-language radio ad.
WHEN
: Wednesday, July 23 at 12:00 p.m. EDT
SUMMARY
Obama campaign aides Alejandro Miyar and Fred Balsera introduce a new Spanish-language radio ad targeted at Latinos in four key states in this brief press conference call. Balsera said that the ad, entitled "Bootstraps," is intended to convey how Obama's life story allows him to connect to the Hispanic community, such as how his father was an immigrant and how he needed loans to get through college. Balsera also said that the ad is the beginning of the introduction of Obama to the Hispanic community, especially in Florida, where he was not able to campaign during the primaries.
The above audio was recorded as part of the OffTheBus Listening Post project.
HOW TO SUBSCRIBE TO THIS FEATURE
A) Receive e-mail alerts about new uploads by clicking the "Get E-mail Alerts" link at the top of this post. B) Subscribe to the OffTheBus Listening Post podcast by plugging
http://www.gcast.com/u/OffTheBus/main.xml
into your RSS scraper, or the "Subscribe to Podcast" window under the "Advanced Menu" in iTunes. C) Check the
OffTheBus Listening Post Homepage
for a full directory of recordings: D) Sign up for our Listening Posts "OTBpresscasts" twitter feed.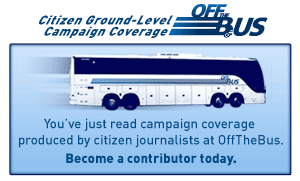 REAL LIFE. REAL NEWS. REAL VOICES.
Help us tell more of the stories that matter from voices that too often remain unheard.