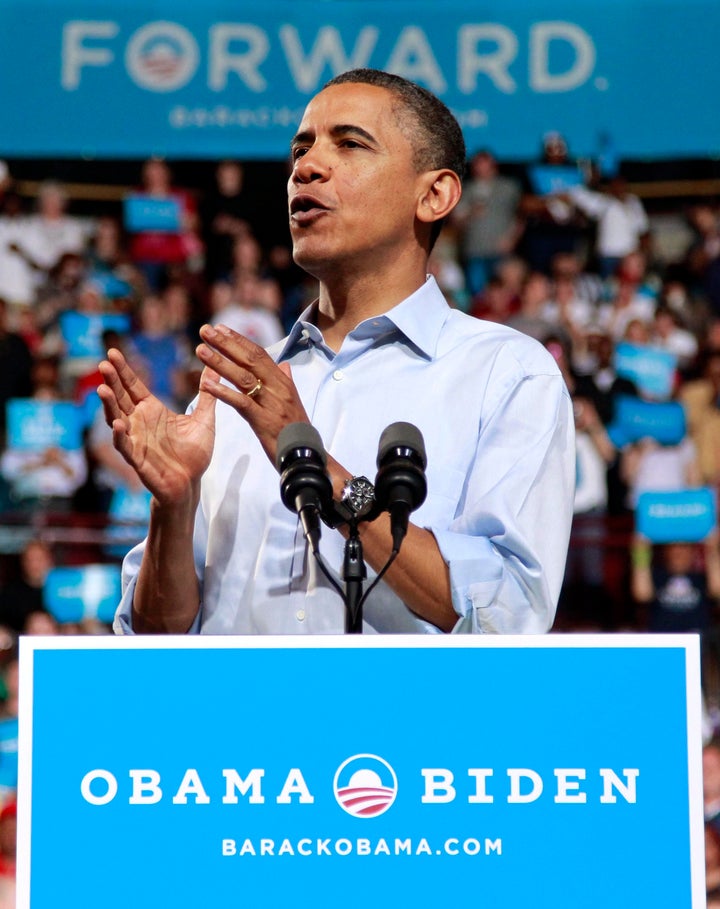 WASHINGTON -- President Barack Obama's campaign released a new minute-long ad on Monday morning portraying him as the shepherd of an economic turnaround and asking, implicitly, whether it's wise to change horses in midstream.
The spot lays out the situation inherited by this administration and the progress made on various fronts, including the auto bailout, the killing of Osama bin Laden and private-sector job creation. Notably absent from the ad is any mention of the president's health care law (perhaps because the Supreme Court may repeal the law in June) and financial regulatory reform (the campaign is still hoping to raise money from Wall Street).
Top advisers in the Democratic Party have long argued that the hardest thing to do in electoral politics is to make the case that the economy is improving. Voters who haven't yet seen the recovery affect their own lives feel as if their plight is being ignored. And so it's telling that the new Obama ad ends with the following line -- at once an argument that things are turning around and a nod to the idea that more is needed.
"We're not there yet," the script goes, "it's still too hard for too many. But we're coming back. Because America's greatness comes from a strong middle class. Because you don't quit."
Titled "Go," the ad will air in Virginia, Pennsylvania, Ohio, Nevada, New Hampshire, Iowa, North Carolina, Florida and Colorado, according to the Obama campaign. The ad's length and the number of states in which it will air suggest a major buy.
Even before those details were announced, presumptive GOP nominee Mitt Romney's campaign had blasted out a response to reporters.
"Americans will hear a lot from President Obama in the coming months, but what they won't hear from him is the fact that his policies have wreaked havoc on the middle class," said Amanda Henneberg, a spokeswoman for Romney. "After a doubling of gas prices, declining incomes, millions of foreclosures, and record levels of unemployment, Americans know they're not better off than they were four years ago."
Popular in the Community