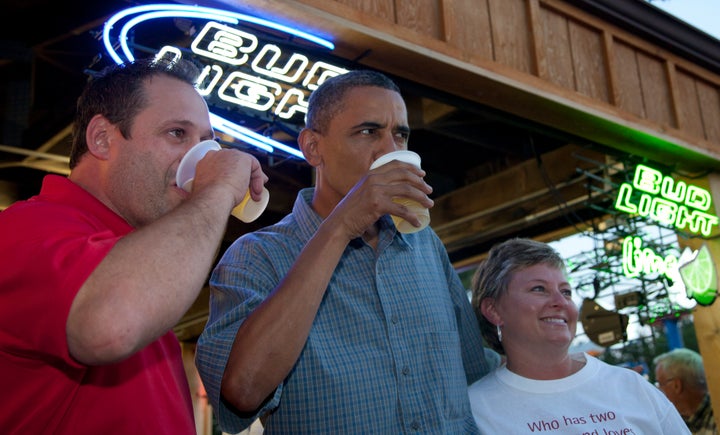 When President Barack Obama heads off on his campaign bus tours, he apparently takes one, or perhaps a refrigerator-full, for the road.
According to the Des Moines Register, Obama told a man at an Iowa coffee shop Tuesday that his bus was stocked with beer, brewed at the White House.
He even offered the man a bottle of the home-brew, Obama campaign spokeswoman Jen Psaki said.
This story inevitably led to a number of questions for White House Spokesman Jay Carney regarding the specifics of the beer.
The Register reports that Carney revealed that the White House brews both "light" and "dark" variations of the beer.
The White House chefs have been experimenting with home-brewing for some time, and according to news reports have crafted a White House Honey Ale, which included honey from the First Lady's beehive, as well as a White House Honey Blonde and Honey Porter. There was no word on Tuesday about the style of beer with which the Obama campaign bus is stocked now.
"It is superb," Carney said Tuesday of the current brew. "It is quite good."
Attempting to shift off the topic, Carney later admitted that he wasn't a beer connoisseur.
"I have exhausted my knowledge of this subject," he said. "When someone hands me a beer I don't ask how it was made, I just drink it."
Obama has served White House-brewed beer at Super Bowl parties and St. Patrick's Day events, and has even shared it with Medal of Honor recipient Dakota Meyer.
The president is no stranger to sipping a cold one on the campaign trail. On Monday, Obama visited the Iowa State Fair in Des Moines, where he made a pit-stop at the Bud Tent, offering to buy a round for a group fair-goers. His move reportedly drew chants of "Four more beers!"
"I was in a position to make a campaign donation against my will," said Cunningham, a Republican.
Before You Go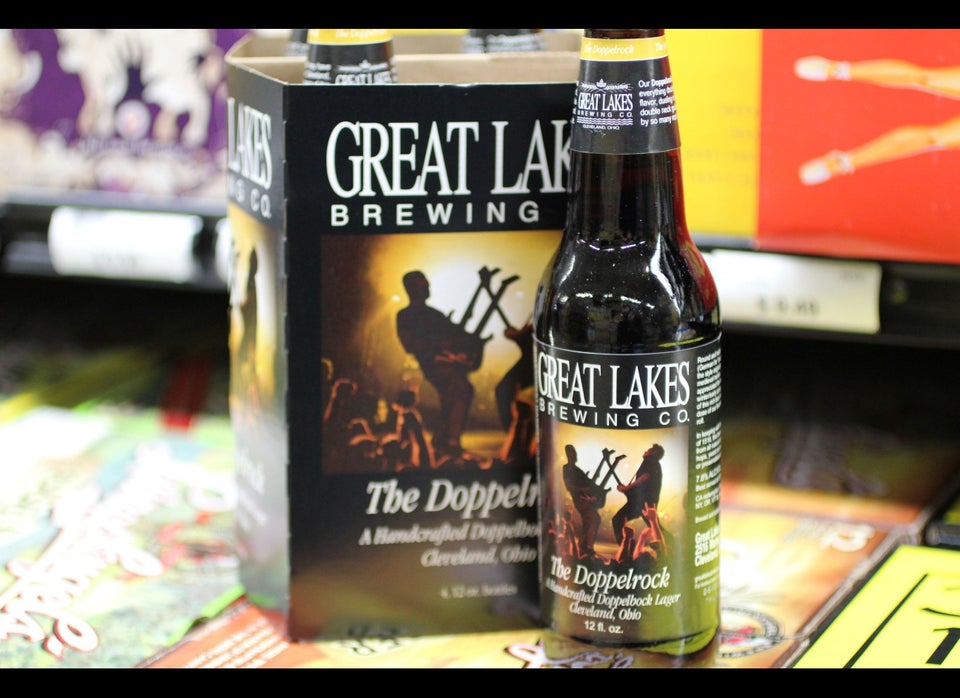 The Top 20 Selling American Craft Breweries
Popular in the Community