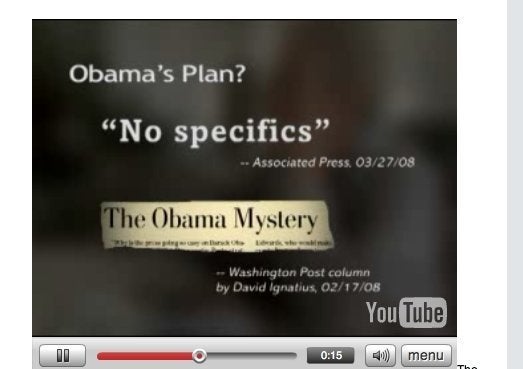 Barack Obama's campaign has filed a formal complaint over a pro-Hillary Clinton group running ads attacking the Illinois senator on jobs and the economy in the critical primary state of Indiana.

The American Leadership Project, which includes veterans of the Clinton administration and longtime supporters, is a "527," which means it is not bound by federal campaign finance laws as long as it does not directly advocate on behalf of a particular candidate.

The group announced earlier this week that it was planning to buy $700,000 worth of airtime in the state leading up to Tuesday's vote.

The Obama campaign planned a conference call this morning with general counsel Bob Bauer to discuss the specifics of the complaint filed Tuesday with the Federal Elections Commission.
Popular in the Community