Before heading back to the White House on Wednesday, President Obama made a stop at campaign headquarters in Chicago to address his campaign staff after Tuesday night's big victory.
The president gave an emotional thanks to the staff, tearing up as he expressed his gratitude for their support and dedication to the reelection effort.
"I'm really proud of all of you," Obama said. "What you guys accomplished will go on in the annals of history."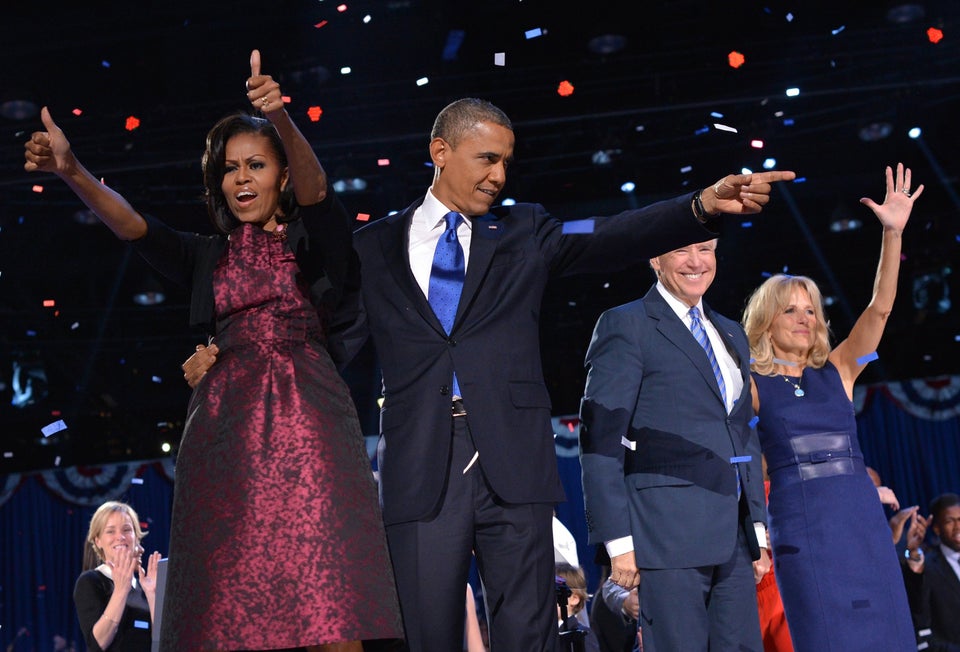 Election Night Celebrations
Popular in the Community