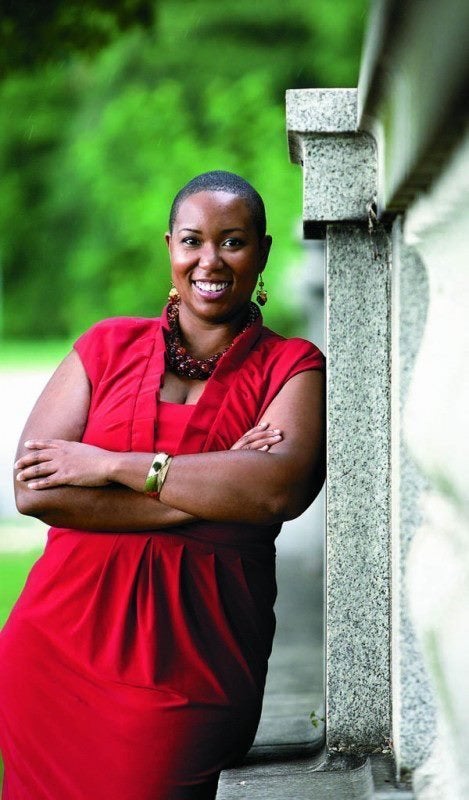 The Obama campaign has hired a longtime NAACP operative to head its African American voter outreach going into the 2012 presidential election.
Stefanie Brown, the national field director for the NAACP, will join team Obama's Operation Vote in February. The program is geared toward outreach to key Democratic constituency groups, including African Americans, Latinos, Jews, the LGBTQ community, the young and the elderly.
"African-American voters were among the president's strongest supporters in 2008, and I am thrilled to help build that fervor again for 2012," Brown said in a statement. "The president is going to need our community more than ever this year, and I look forward to working together to win a victory on Nov. 6."
Brown, 31, a graduate of Howard University, was formerly named one of Essence.com's "Top 10 Emerging Political Leaders of 2012" and one of Ebony magazine's 2007 "Top 30 Young Leaders under the Age of 30." Under her leadership as the national field director in Baltimore, Md., the NAACP's national civic engagement campaigns registered more than 200,000 people to vote in the 2008 and 2010 election cycles, according to the Obama campaign. Brown also served as the national director of the NAACP Youth & College Division, representing 23,000 youth under the age of 25 around the country.
"Stefanie has been a leader within the NAACP family since she was 14 years old," said Derek Turner, an NAACP spokesman. "She has helped develop a generation of young leaders around the country. We wish her well in this exciting new challenge."
Turner called Brown "an exceptional organizer" who has been through several election cycles.
"Not only does she know what needs to be done," Turner said, "she knows how to get it done and motivates others to succeed as well."
Obama campaign manager Jim Messina lauded Brown's commitment to justice and equality.
"Stefanie has dedicated her life to empowering people of color to organize and advocate for justice and equality in their communities," Messina said in a statement. "She is a natural fit for a campaign who's fueled by its grassroots strength. Stefanie's youth, commitment and proven ability to mobilize and energize voters will be an invaluable asset to the campaign."
Popular in the Community