When President Barack Obama on Wednesday delivered an address to the Canadian Parliament, Canadian lawmakers loved it so much that they gave him several standing ovations and chanted "Four more years!"
Of course, that would be a violation of the Constitution, as Obama is about to conclude his second and final term in office.
Obama, Trudeau and Mexican President Enrique Peña Nieto met in Ottawa on Wednesday for a summit between the three North American leaders.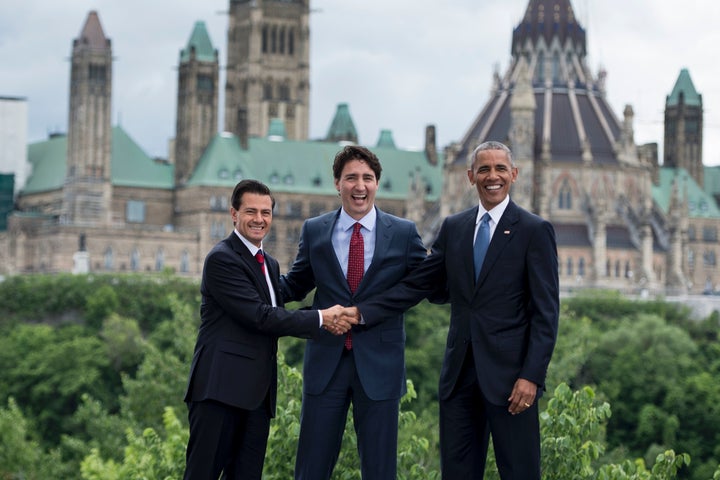 During his speech to Parliament, Obama hailed the two nations' common goals and collaboration on issues like terrorism and climate change, and celebrated Trudeau's efforts to welcome Syrian refugees.
As Obama has been doing in his recent speeches, he also took a swipe at presumptive GOP presidential nominee Donald Trump, calling out leaders who "are tapping into anger and fear, arguing that we must rebuild walls and disengage from a chaotic world, or rid ourselves of the supposed ills of immigrants, all in order to regain control of our lives."
Before You Go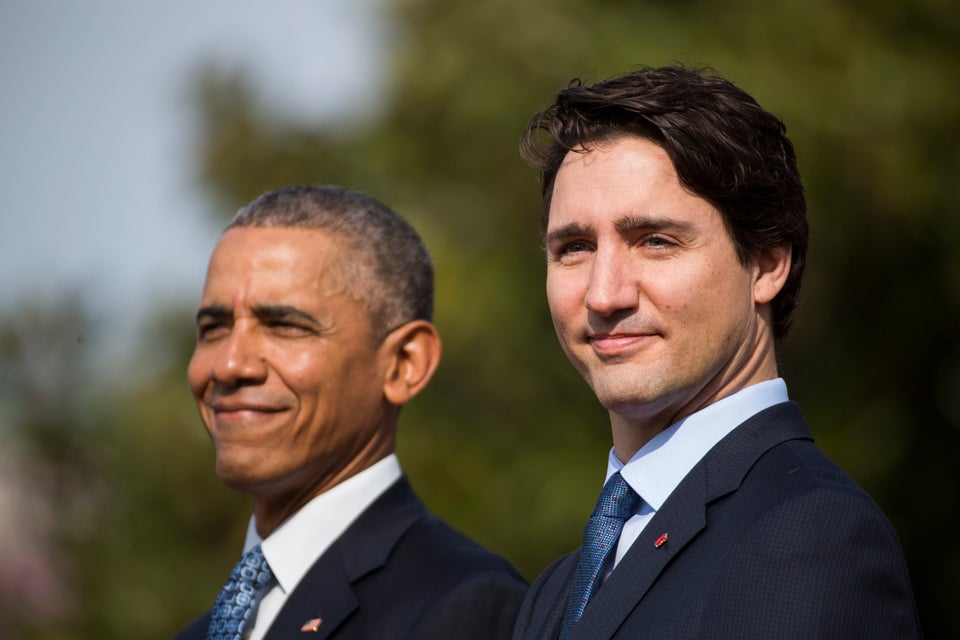 Obama and Trudeau Are Just Awesome Together
Popular in the Community