WASHINGTON -- With Republicans assailing President Barack Obama for shaking the hand of Cuban leader Raul Castro at Nelson Mandela's funeral on Tuesday, Secretary of State John Kerry pushed back at a House hearing later that day, saying the focus should be on the revered South African leader.
Answering criticism by anti-Castro Rep. Ileana Ros-Lehtinen (R-Fla.), Kerry also said the hand clasp did not represent any change in U.S. policy toward Cuba.
"Sometimes a handshake is just a handshake, but when the leader of the free world shakes the bloody hand of a ruthless dictator like Raul Castro, it becomes a propaganda coup for the tyrant," Ros-Lehtinen told Kerry at a hearing that focused on nuclear negotiations with Iran. She held up photos of the handshake.
"Raul Castro uses that hand to sign the orders to repress and jail democracy advocates," Ros-Lehtinen said, adding that the Cuban regime beat those imprisoned activists, who "will feel disheartened when they see these photos."
Earlier in the day, Sen. John McCain (R-Ariz.) told reporters on the Senate side of Capitol Hill that it was like shaking the hand of Hitler.
Kerry suggested that there was no planning or message associated with the handshake and that it was pure happenstance.
"Ladies and gentlemen, today is about honoring Nelson Mandela," Kerry said. "The president was at an international funeral with leaders from all over the world. He didn't choose who's there. They're there to honor Mandela."
He added that Obama did deliver a message to rulers such as Castro.
"I think, as the president said in his speech today honoring Nelson Mandela, he said we urge leaders to honor Mandela's struggle for freedom by upholding the basic human rights of their people," Kerry said.
Interrupted by Ros-Lehtinen, who asked if Kerry thought Cuba was upholding those rights, Kerry answered bluntly, "No."
Still, Obama has signaled since early in his presidency and as recently as last month that he would like to change U.S. policy toward Cuba, which he sees as woefully out-of-date.
Obama's handshake was hardly the first time a U.S. leader pressed the flesh of an unsavory foreign leader. President Richard Nixon shook hands with Fidel Castro, Raul's brother, and Presidents Harry Truman and Franklin Roosevelt both gripped palms with Soviet dictator Joseph Stalin, among many other examples.
Michael McAuliff covers Congress and politics for The Huffington Post. Talk to him on Facebook.
Harry Truman & Stalin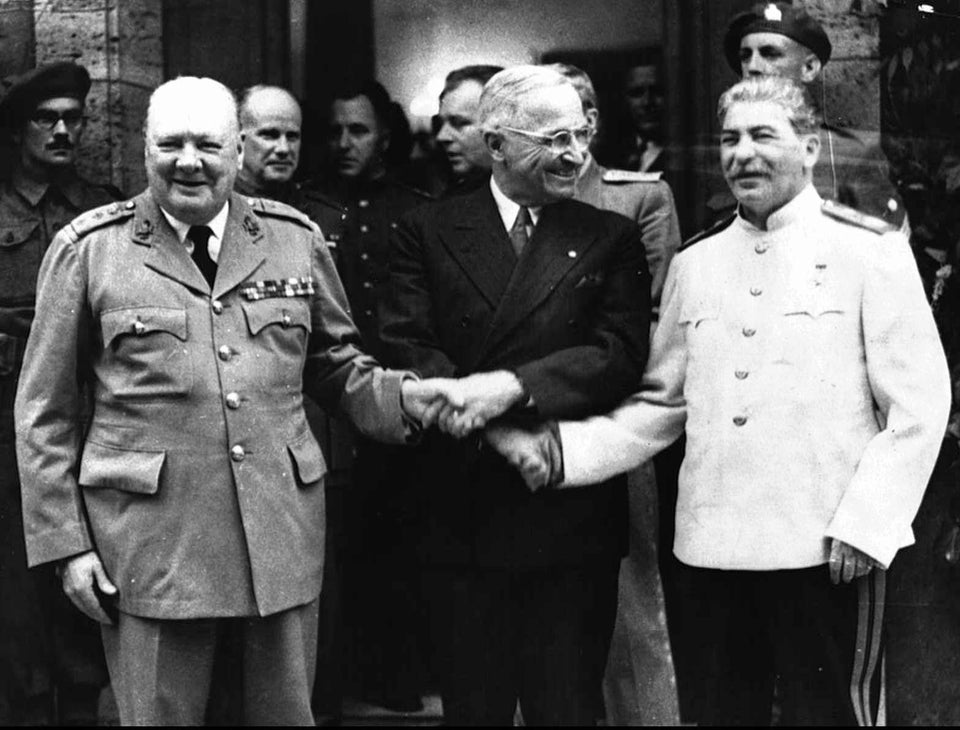 (Keystone-France/Gamma-Keystone via Getty Images)
Franklin D. Roosevelt & Stalin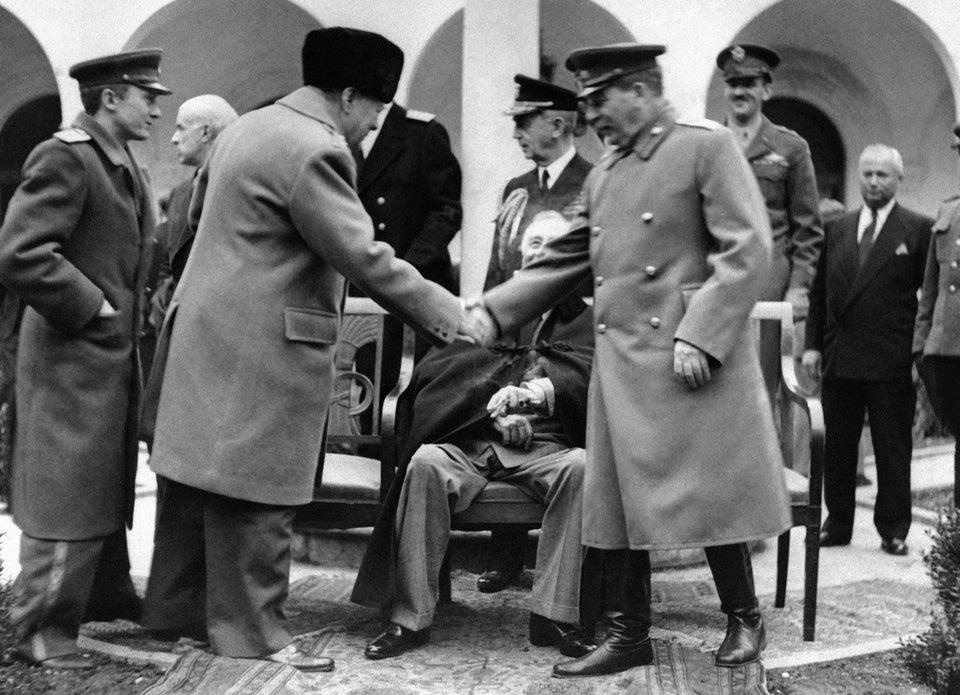 George W. Bush & Saudi King Abdullah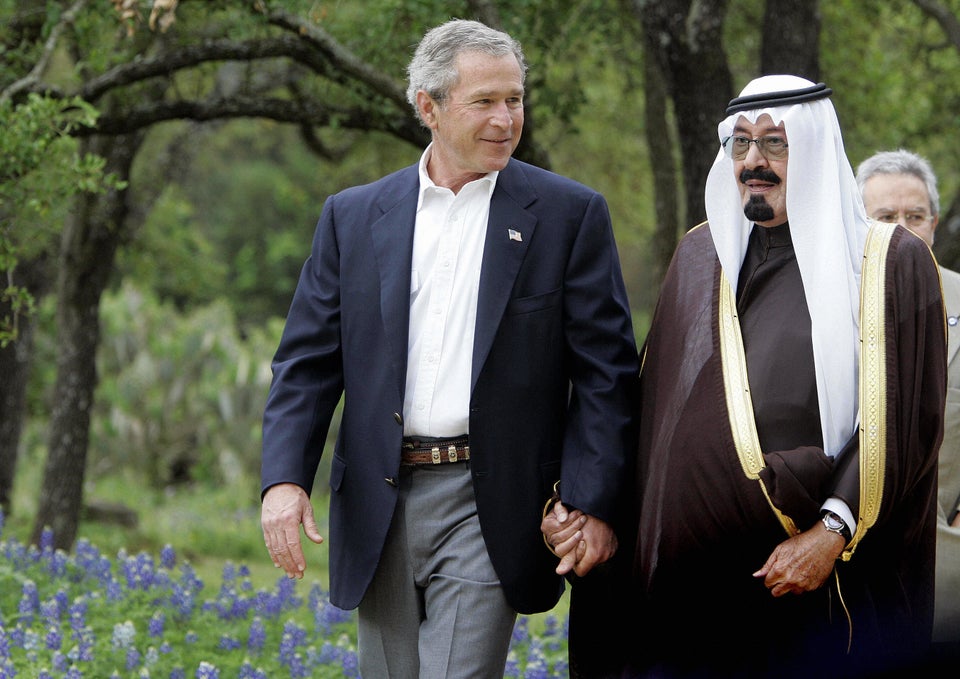 (JIM WATSON/AFP/Getty Images)
Obama & Muammar Gaddafi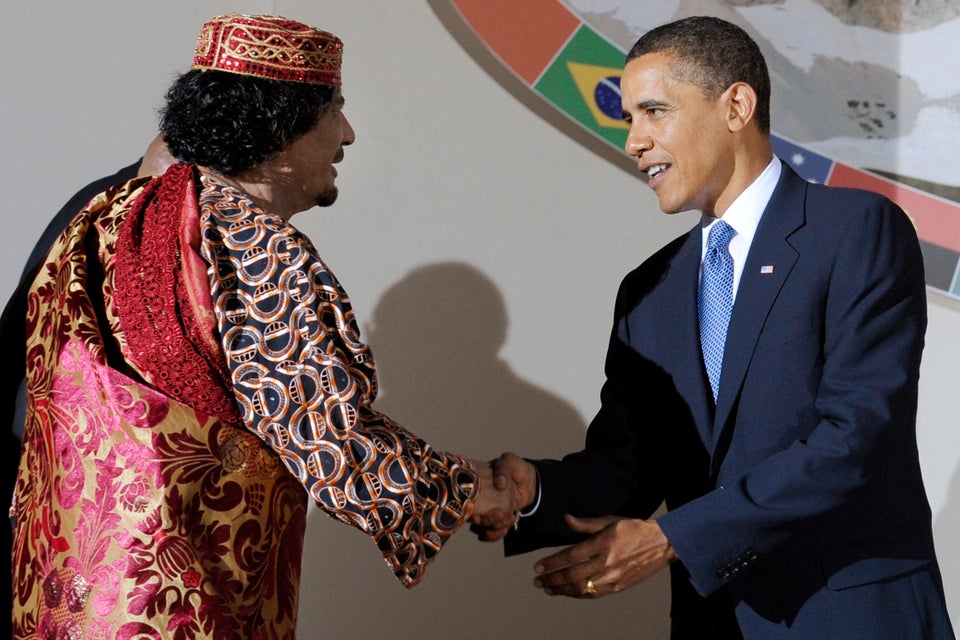 (MICHAEL GOTTSCHALK/AFP/Getty Images)
Bush & Hosni Mubarak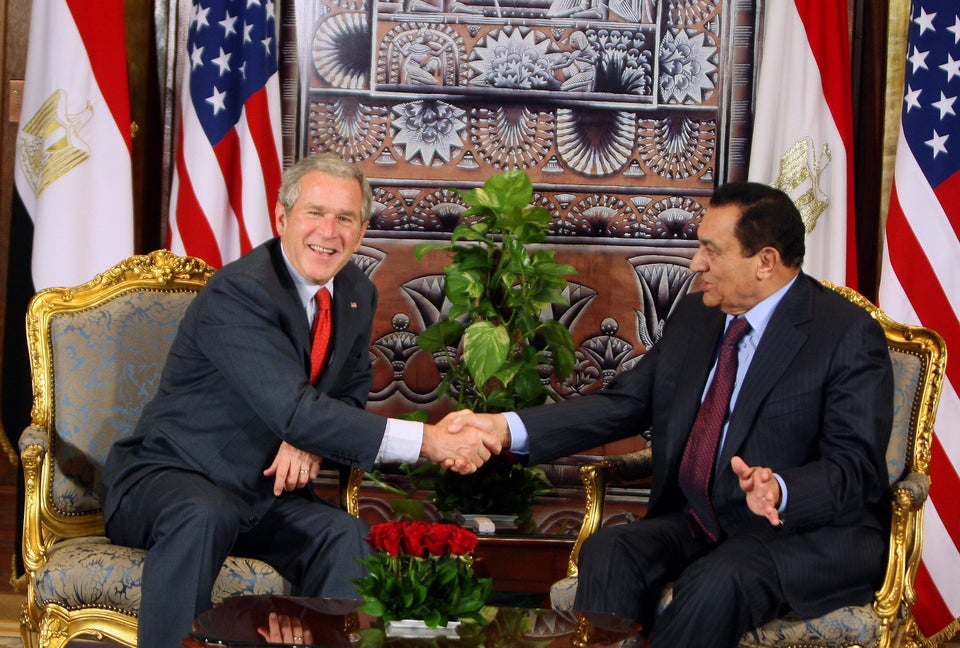 (AWAD AWAD/AFP/Getty Images)
Richard Nixon & Fidel Castro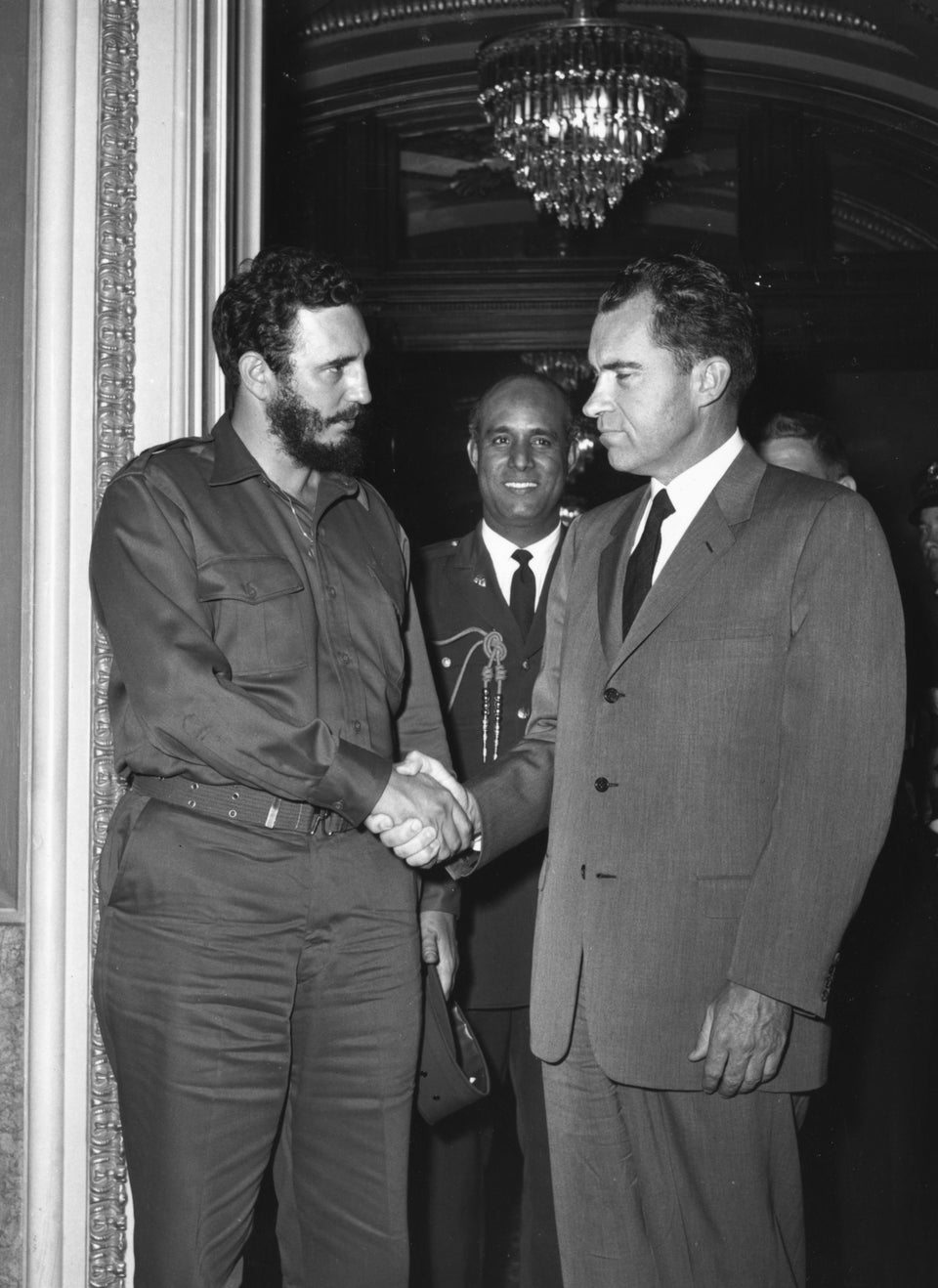 Newt Gingrich & Yasser Arafat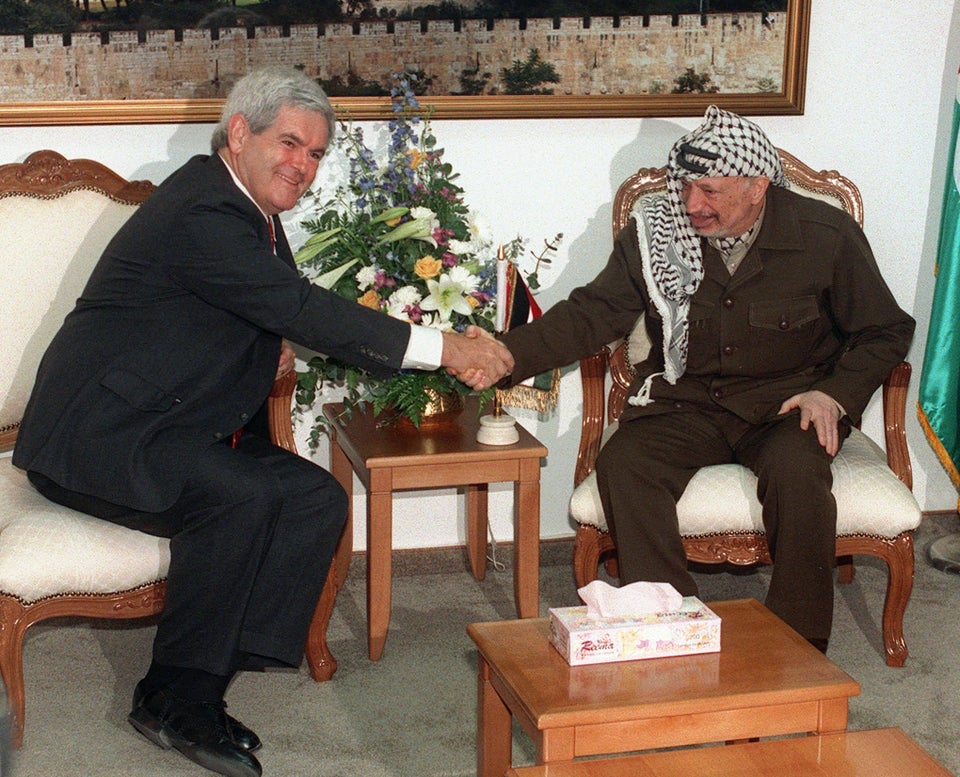 Nixon & Mao Zedong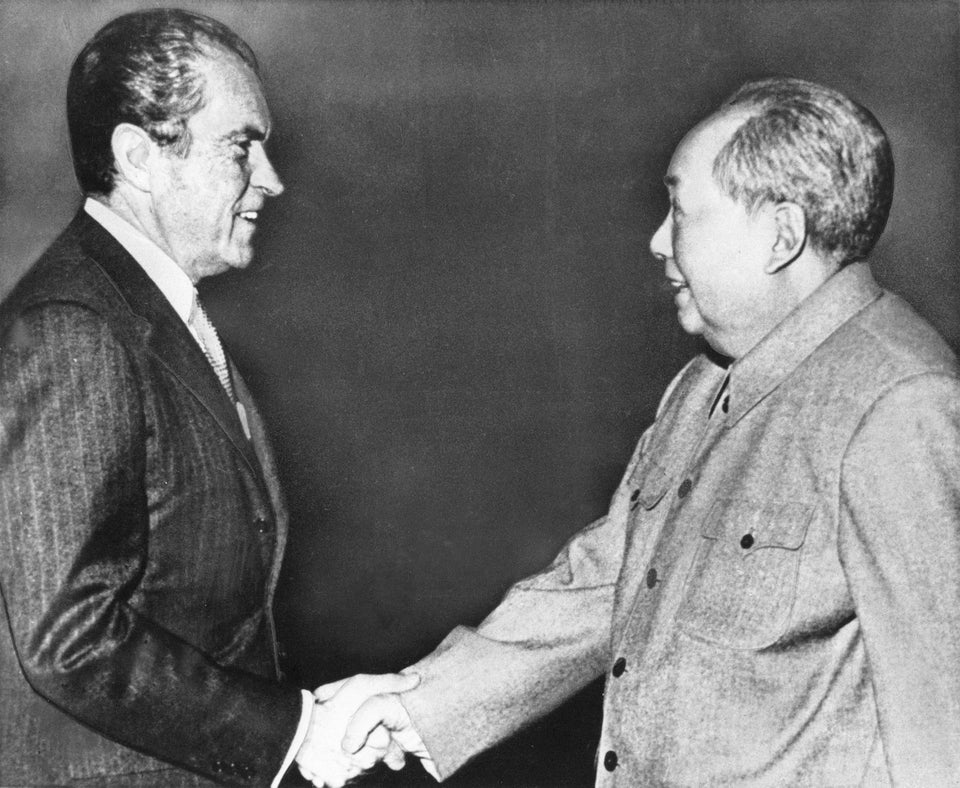 Nixon & Nicolae Ceaușescu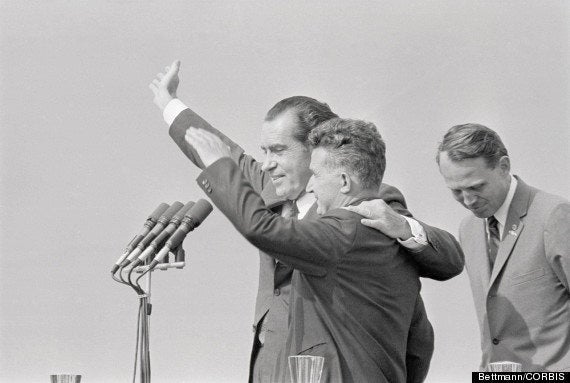 Henry Kissinger & Augusto Pinochet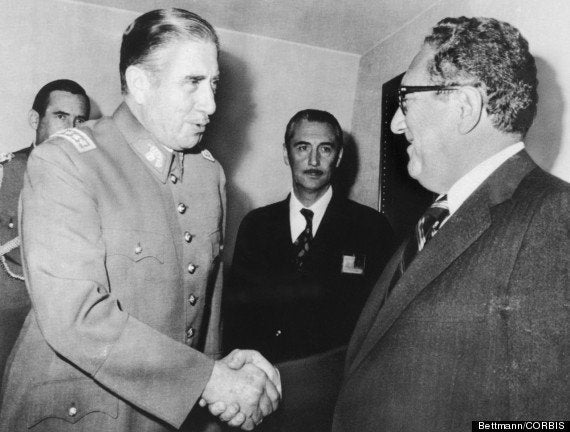 Nancy Pelosi & Bashar Al-Assad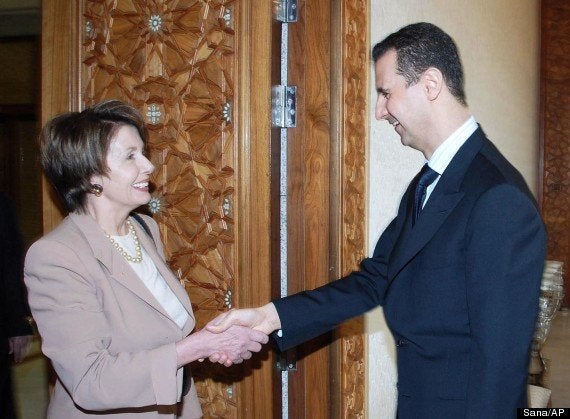 Popular in the Community