HAVANA, March 21 (Reuters) - U.S. President Barack Obama pushed Cuba to improve its record on human rights and sparred with President Raul Castro during a historic visit to the Communist-ruled island on Monday, while Castro hit back by decrying U.S. "double standards."
Human rights remained an impediment to strengthening ties with Cuba despite the rapprochement reached by the two leaders in December 2014, Obama said, adding a "full flowering" of the relationship could happen only with progress on the issue.
"In the absence of that, I think it will continue to be a very powerful irritant," Obama said at a sometimes tense joint news conference that was broadcast live on Cuban state television. Castro appeared at times uncomfortable and showed flashes of anger as he made the rare step of taking questions from journalists.
Obama, the first sitting U.S. president to visit Cuba in nearly 90 years, is under pressure from critics at home to push Castro's government to allow political dissent and to further open its Soviet-style economy. Some opponents of the visit say he has already given away too much as he improves ties, with too little from Cuba in return.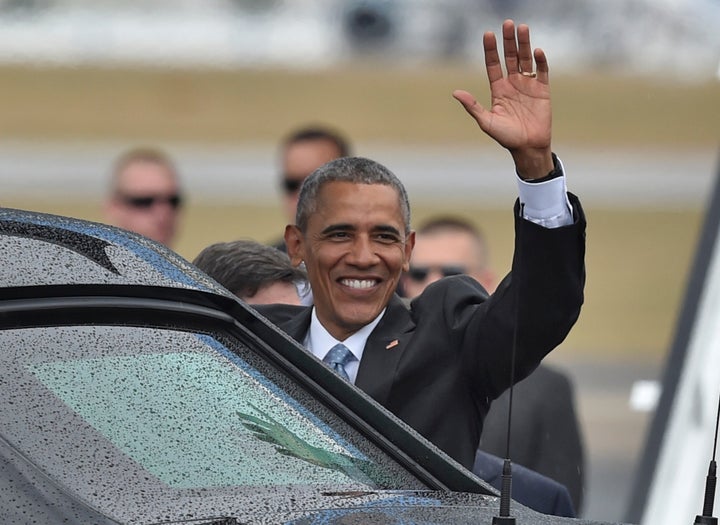 At Monday's news conference, which followed talks between the two leaders, Castro responded sharply to the pressure over his record on rights, saying the U.S. stance reflected a double standard as a country that also violated human rights.
He said no country met all international rights agreements, and that Cuba was strong on many areas such as health, access to education and women's equality.
"Let's work so that everybody respects all the human rights," he said. Cuba frequently criticizes the United States on subjects such as racism, violence and the prison the United States maintains at its naval base at Guantanamo Bay in Cuba.
Asked by a journalist about Cuba's detention of political dissidents, Castro demanded to see a list of such detainees, implying that Cuba held none.
"What political prisoners? Give me a name, or the names, so that when this meeting is over they can give me a list with the prisoners. And if there are these political prisoners they will be free before nightfall," he said, glaring at the reporter.
He offered Cuba's recipe for better relations - saying the two countries could achieve much better ties if the United States lifted its 54-year-old trade embargo on the island and handed back the Guantanamo base to Cuba.
For decades, Obama's trip would have been unthinkable. It became possible after secret talks led to a 2014 agreement to normalize relations between the two Cold War-era foes.
The White House had pushed for a joint press conference between Obama and Castro for some time, in line with U.S. practice on other foreign trips, but the Castro government resisted. On Monday, whether the two leaders would take questions at all was not clear up until they appeared before journalists.
When the question period began, Obama's ease with the format contrasted with Castro's uncomfortable manner. Tension could be felt in the room as Castro declined to call on a slew of Cuban journalists who wanted to take advantage of the rare chance to ask him questions.
Obama said his counterpart had only agreed to answer one question, but he playfully encouraged him to address a second; Castro seemed reluctant as he obliged.
REVOLUTION SQUARE
Obama began his first full day in Havana in the symbolic heart of Cuba's Communist system, starting in Revolution Square, where for decades Raul Castro's brother, Fidel Castro, led million-strong rallies against the evils of U.S. "imperialism."
Obama laid a wreath at the memorial to independence hero Jose Marti, overlooked by a huge metal portrait of legendary rebel fighter Ernesto "Che" Guevara.
"It is a great honor to pay tribute to Jose Marti, who gave his life for independence of his homeland. His passion for liberty, freedom, and self-determination lives on in the Cuban people today," Obama wrote in a guest book there.
Marti was a 19th century poet and writer whose activism helped spur Cuba's freedom from Spain and whose legacy was later adopted by Fidel Castro's revolutionaries as a symbol of anti-imperialism.
Obama has urged Congress to rescind the economic embargo but has been rejected by the Republican leadership. He now has both Democratic and Republican elected officials with him on his Cuba trip and hopes Congress may act after the Nov. 8 presidential election.
Thwarted so far on the embargo, Obama has instead used his executive authority to take a series of steps loosening restrictions on trade and travel with the Caribbean island.
Ahead of his meeting with Castro, Obama announced a deal that Google has reached with the island.
"One of the things that we'll be announcing here is that Google has a deal to start setting up more Wi-Fi and broadband access on the island," Obama told ABC News in an interview that aired on Monday. Google said later it was exploring the possibilities for increasing and improving Internet access in Cuba, but said its efforts were in the "early stages."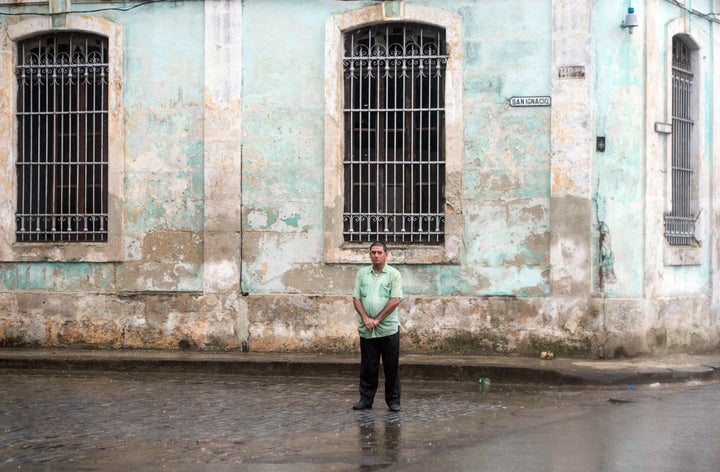 Obama and Castro met for half an hour during a regional summit in Panama last April and they also had a brief encounter at Nelson Mandela's funeral in 2013 and at longer meeting at the U.N. General Assembly last September.
Besides meeting Castro, Obama also plans to visit a state-owned micro brewery and attend a state dinner on Monday. On Tuesday, he will deliver a speech on live Cuban television and attend an exhibition game between Major League Baseball's Tampa Bay Rays and Cuba's national team.
(Additional reporting by Jeff Mason, Daniel Trotta and Frank Jack Daniel; Editing by Frances Kerry and Kieran Murray)
Read more:
Support HuffPost
The Stakes Have Never Been Higher
Related
Before You Go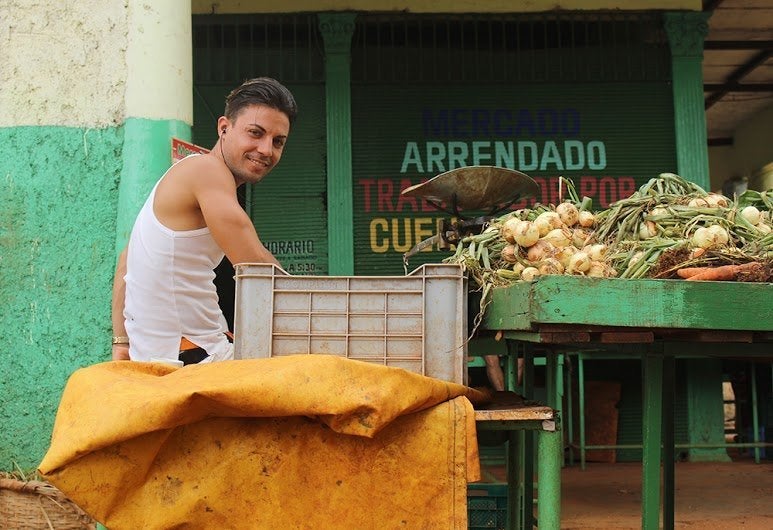 HuffPost In Cuba
Popular in the Community