President Obama joined Hindus, Sikhs and Jains around the globe on Sunday by celebrating Diwali, the festival of lights. Seven years after he became the first U.S. president to partake in the White House Diwali celebration, Obama lit a diya, or oil lamp, for the first time in the Oval Office to mark his final observance of the holiday as president.
"I was honored to kindle the first-ever diya in the Oval Office - a lamp that symbolizes how darkness will always be overcome by light," the president wrote on Facebook after the ceremony. "It is a tradition that I hope future Presidents will continue."
Diwali is one of the biggest festivals in the Hindu calendar and celebrates a story recounted in the ancient Sanskrit epic, Ramayana. In the narrative, Lord Rama, his wife Sita and brother Lakshmana return to their kingdom, Ayodhya, on a dark, new moon night after defeating the demon king, Ravana. Overjoyed by their return, the residents of Ayodhya light oil lamps to welcome Rama, Sita and Lakshmana back to the kingdom.
To this day, celebrants around the globe mark the holiday by lighting oil lamps, setting off firecrackers, and gathering with friends and family.
"This holiday rejoices in the triumph of good over evil and knowledge over ignorance," Obama wrote on Facebook. "It also speaks to a broader truth about our shared American experience. It's a reminder of what's possible when we see beyond the differences that too often divide us. It's a reflection of the hopes and dreams that bind us together."
Diwali celebrations first became a White House tradition in 2003 under President George W. Bush. But in 2009, Obama became the first president to personally participate in the ceremony.
Obama was also the first president to observe the Buddhist holiday of Vesak and the first to participate in a White House Passover seder, demonstrating an interfaith spirit that hopefully the next commander-in-chief will preserve.
Before You Go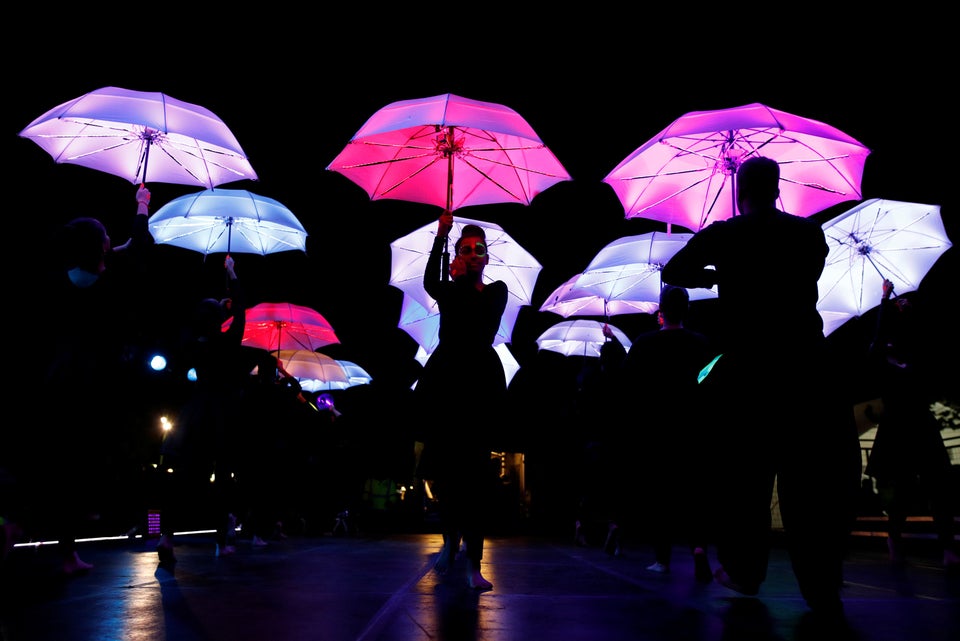 Diwali Celebrations 2016
Popular in the Community