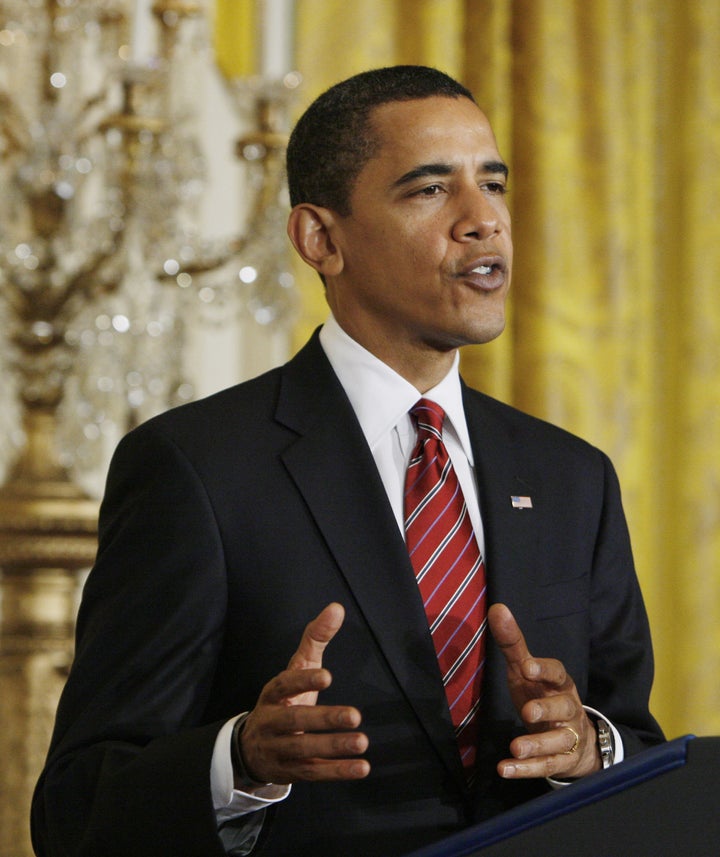 Obama continued his criticisms of Wall Street bonuses in his weekly address Saturday following his strong comments this week about the amount of money handed out in bonuses being "the height of irresponsibility."
From the Tribune's Swamp blog:
President Barack Obama says his team is preparing a new strategy for reviving the American financial system, and promised to make sure that corporate executives don't drain public money intended to spur the economy.

"We'll ensure that CEOs are not draining funds that should be advancing our recovery," Obama said in his weekly radio address this morning. "And we will insist on unprecedented transparency, rigorous oversight and clear accountability, so taxpayers know how their money is being spent and whether it is achieving results."
According to Bloomberg News, Treasury Secretary Tim Geithner will make a statement on bonuses sometime this week.
In his weekly address Obama also announced that he will be unveiling a new bailout spending plan soon. And despite his strong criticisms of CEO bonuses, The Washington Post reports that the administration has finished drafting the central elements of the plan, and that it is not likely to impose tougher restrictions on executive pay:
In finalizing the plan, officials have made a policy decision that could dismay lawmakers. The administration is likely to refrain from imposing tougher restrictions on executive compensation at most firms receiving government aid but instead retain looser requirements initially included in the Treasury's $700 billion rescue program, a source familiar with the deliberations said. Officials are concerned that harsh limits could discourage some firms from asking for aid.
Popular in the Community