Former President Barack Obama tweeted a quote from former South African President Nelson Mandela Saturday in an apparent response to the violence in Charlottesville, Virginia.
"No one is born hating another person because of the color of his skin or his background or his religion. People must learn to hate, and if they can learn to hate, they can be taught to love. For love comes more naturally to the human heart than its opposite," Obama tweeted.
The quote is from Mandela's autobiography, Long Walk to Freedom. Obama's series of tweets also featured a photo of him greeting children at a day care facility in Bethesda, Maryland, in 2011.
President Donald Trump mentioned Obama in his response to the Charlottesville protests, during which white supremacists and other fringe groups clashed with counter-protesters.
"We condemn in the strongest possible terms this egregious display of hatred, bigotry and violence on many sides ― on many sides," Trump said Saturday. "It's been going on for a long time in our country, not Donald Trump, not Barack Obama. It's been going on for a long, long time."
At least three people died in the Charlottesville area Saturday. A 32-year-old woman was killed after a car plowed into a group of anti-racist protesters. Two more people were killed in a helicopter crash near Charlottesville. The Associated Press has reported that the crash was linked in some way to the violence in Charlottesville, but the details were not immediately clear.
Before You Go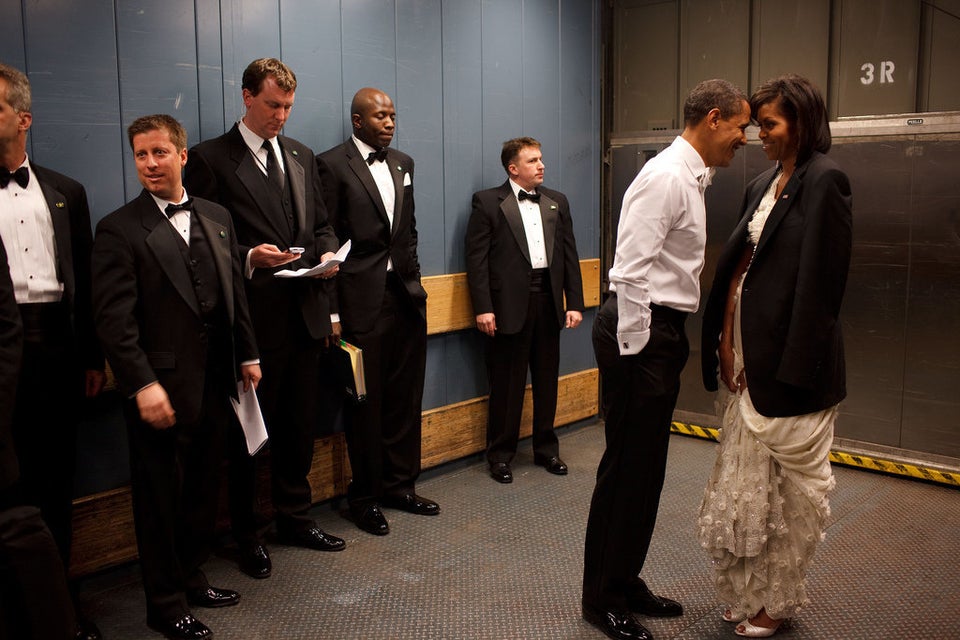 Obama's First 100 Days
Popular in the Community