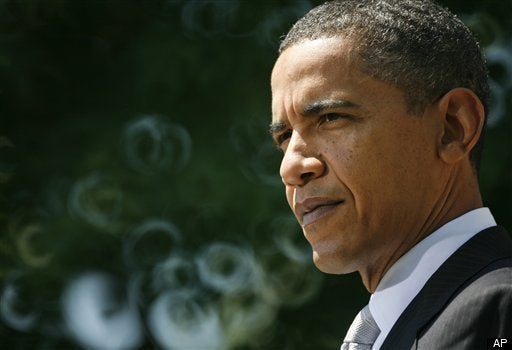 If recent polling is any indication, the races at the top of the Illinois ticket could be nail-biters. With Alexi Giannoulias and Mark Kirk running neck-and-neck in the Senate race, and incumbent Governor Pat Quinn closing the gap on his Republican opponent Bill Brady, the difference in either race could be a few thousand votes.
For Democrats to pull off wins in the big races, they'll need strong turnout from the voters who swept their party into power in 2008. They're hoping to get some of those people energized by bringing some star power to a massive Chicago rally this weekend.
President Obama will fly into the city on Saturday, after rallies earlier in the day in Pennsylvania and Connecticut. On Saturday night, he'll host a free, public rally at a to-be-announced location in the city, before leaving town Sunday for an event at Cleveland State.
The Saturday night event will be Obama's first public gathering in the city since his moving Election Night speech in Grant Park two years ago. He has visited the city a handful of times since moving to the White House, but the trips have either been for private fundraisers or family business.
An Obama rally in Los Angeles on Oct. 22 drew 37,500, and 35,000 went to see Obama on Oct. 17 at Ohio State University.

The rallies are sponsored by the Democratic National Committee and its Organizing for America grass-roots division -- spawned by the Obama for America presidential campaign. "We expect a large-scale event this coming Saturday," said OFA spokesman Lynda Tran, "and we are working to accommodate many people."

Giannoulias and Quinn can only hope that a large-scale event is enough to tip the scales in their favor come Election Day.
Popular in the Community